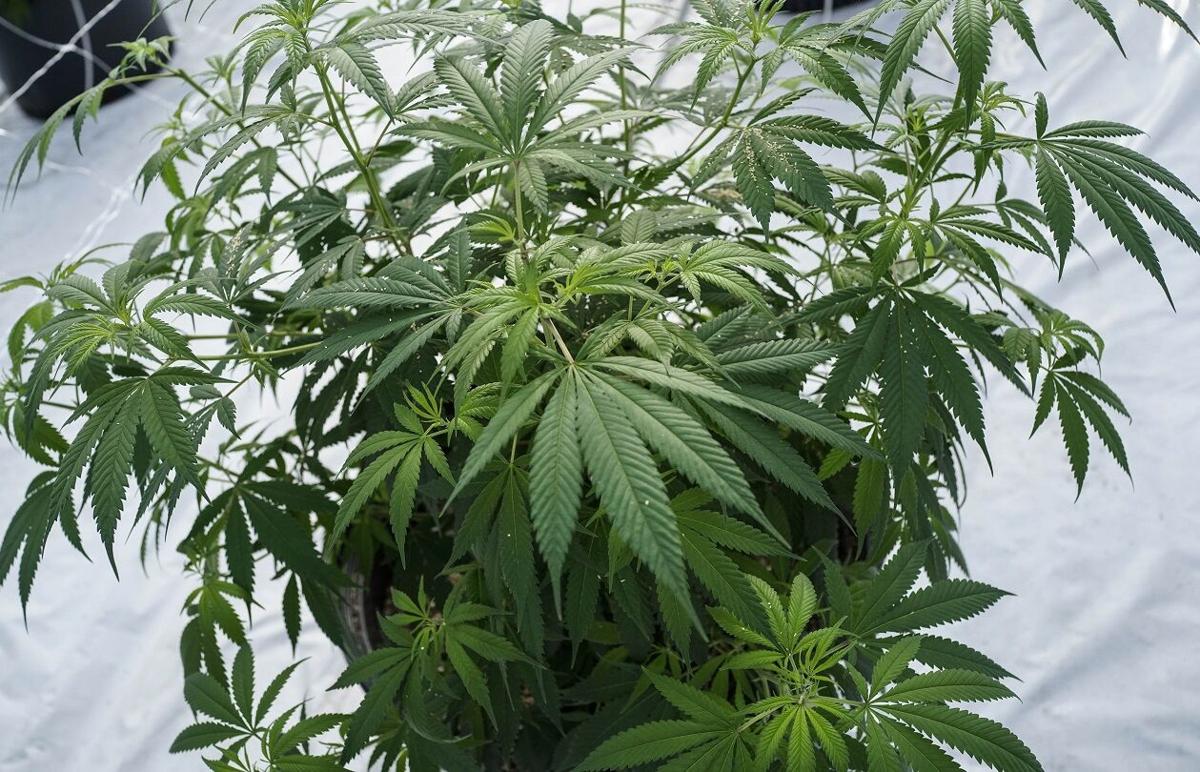 ALBANY – The lead sponsor of a bill to legalize recreational use of marijuana said lawmakers and Gov. Andrew M. Cuomo are far apart on how exactly it will be done.
"There are a ton of changes that are needed," Assembly Majority Leader Crystal Peoples-Stokes, a Buffalo Democrat, said of the governor's recent marijuana legalization plan.
"In fact, I think we're only about 50 percent of where we need to be with the governor's proposal. A lot of conversations need to be had,'' Peoples-Stokes said in an interview Friday.
The majority leader's views were expressed shortly before Assembly Speaker Carl Heastie, a Bronx Democrat, indicated after an event in Manhattan that the issue might be too complicated to resolve as part of the state budget talks.
Cuomo has proposed a complex program to have the state regulate and tax every level of a new recreational marijuana industry, which would also be put under one regulator roof with the state's existing medical marijuana system and industrial hemp growers. Cuomo has proposed the program be approved as part of the state budget process, which needs to conclude by March 31 if the fiscal plan is to be done on time.
Lawmakers have expressed concerns over any host of provisions in the Cuomo plan. Some don't want to permit large cities, like Buffalo, and any county to opt out of plans to let marijuana growers, distributors and retailers locate in their communities.
For her part, Peoples-Stokes today cited just two of what she said are numerous areas of concern about Cuomo's marijuana proposal.
First, she said state revenues received from the marijuana taxes – which Cuomo said someday in the years ahead could be worth $300 million annually – need to be specifically earmarked for "communities that have been negatively impacted" by state marijuana laws.
Supporters of such a plan call the money reparations – to be used for everything from providing additional social and health services to economic development projects – for arrests that have especially targeted minorities in lower-income neighborhoods.
"There are communities that have suffered as a result of mass incarcerations … We have to figure out how to make these communities whole again," she said.
The Buffalo Democrat said she opposes the marijuana tax receipts ending up in the state's general fund to be used "at the whim of the governor and his administration.''
Lawmakers like Peoples-Stokes also are concerned about a plan by Cuomo to make a single individual – not subject to the usual Senate confirmation process like agency heads – in charge of every aspect of a recreational marijuana program.
Cuomo's budget envisions a person he would appoint heading a new Office of Cannabis Management, with sole authority to select marijuana growers and retailers and to single-handedly determine things like potency levels of marijuana available on a regulated marketplace.
"I think it's short-sighted and needs more broad thought from a panel of people," Peoples-Stokes said of the governor's plan. She said a panel of other experts – such as from tax, health and agriculture agencies – should be appointed to carry out and regulate the program.
"It's a lot of power in one person," she said of the one-person marijuana czar. "That's a major mistake."
Heastie, whose Democratic conference overwhelmingly supports marijuana legalization, on Thursday noted complexities associated with the effort that could push its consideration out of the budget in order to be addressed before the session ends in June. Heastie has been critical of too many major policy items being jammed into the budget by Cuomo. The governor's budget plan envisions zero dollars coming into the treasury in the coming fiscal year if marijuana sales are legalized and taxed, and $83 million the following year.
Advocates pushed back on social media to the suggestion of a delay, which led the Assembly leader to respond via Twitter. "Being honest and saying six weeks may not be enough time to come up with regulations, deal with economic impact on communities and the criminal justice aspects, somehow gets reactions of outrage instead of understanding and acknowledgement of the commitment to get this done,'' he wrote Thursday.