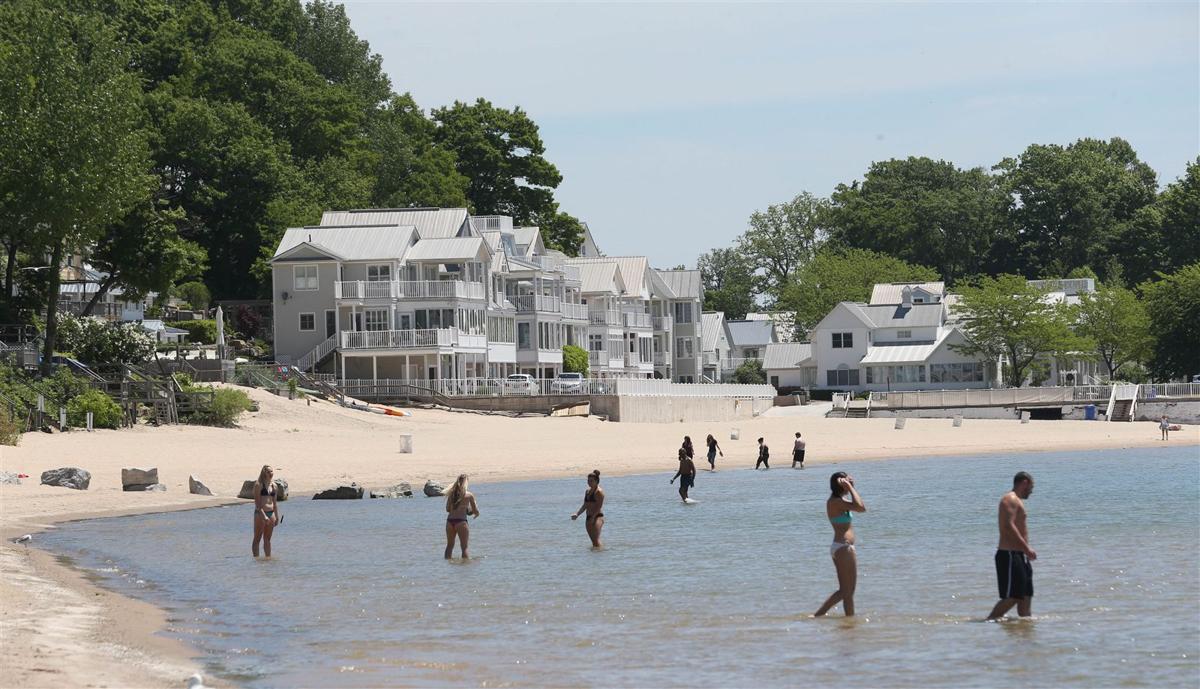 WASHINGTON – The Canadian government indicated Monday that it may require 75% of Canadians to be fully vaccinated against Covid-19 before further loosening border travel restrictions – while moving forward on a plan that would slap a tax on vacant homes owned by foreigners.
The twin moves produced an extraordinary amount of frustration on the American side of the border, where thousands of people own properties in Canada that they have not been able to visit since the shutdown of the U.S.-Canadian border at the start of the pandemic in March 2020.
John Adams, a Florida retiree with a home in Canada who has been funding ads protesting the continued border shutdown, said he was flying to Buffalo to join a protest of the border restrictions near the Peace Bridge Tuesday.
"I will be writing to Congress and asking them to impose a retaliatory tax," Adams said.
And Rep. Brian Higgins, a Buffalo Democrat and a member of the tax-writing Ways and Means Committee, said he would be introducing just such a proposal if Canada actually imposes that tax.
"I have to protect my people," he said.
Canadian officials never mentioned the tax at a morning news conference in which they loosened border restrictions for returning Canadians and others who have long had the right to return to Canada despite the border shutdown. 
Those people can travel to Canada without enduring a quarantine starting at 11:59 p.m. July 5 if they are fully vaccinated. However, those individuals must have a Covid-19 test both before leaving for Canada and when they arrive.
Canadian officials announced last week that the border won't be fully reopened until at least July 21, and the U.S. Department of Homeland Security issued a similar statement Sunday.
A day later at a Monday news conference, Canadian Health Minister Patty Hajdu spoke about what it would take for officials to more fully open the border.
"One metric that Canadians can watch for is the rate of fully vaccinated Canadians that is at least 75%," she said.
The Canadian government had previously said 75% of Canadians would have to have one shot and 20% fully vaccinated before it could loosen travel restrictions. 
The nation is approaching those goals. Some 66.5% of Canadians have received one shot as of Sunday, while 18.8% have been fully vaccinated.
Asked why the government had so dramatically toughened its standards for when the border restrictions can be loosened, Hajdu said: "We do want to be certain that when we start to see increased numbers of travelers traveling around the world to a variety of different locations and higher volumes of people coming from all kinds of parts of the world that we have the domestic protection that we need for any importation of Covid-19 that slips through."
Higgins reacted angrily to the latest metric offered by Canadian officials. By refusing to open the border until 75% of its population is fully vaccinated, the Canadians are "moving the goalposts," Higgins said.
Nick Dubanow, a Fort Erie town councillor, was equally upset. He said that even though Canada might well meet the goal of fully vaccinating 75% of its population by July 21, it will mean that for a second consecutive summer, Fort Erie's population won't swell by 10,000 with the arrival of seasonal residents, most of them Americans.
"They've already screwed us out of our summer tourist season, which is devastating for the Canadian side of the river, and likewise is devastating for you guys on the American side," Dubanow said.
Dubanow was less concerned with the news that Canada plans to go ahead with a tax on vacant properties owned by foreigners, and so was Richard Halinda, a Fort Erie attorney who represents many Americans who own property in Canada. Halinda said the tax appears to be aimed at foreign real estate speculators who are inflating housing values in Toronto and Vancouver by buying up properties.
However, "they haven't defined what the parameters on this are going to be," Halinda said.
That being the case, Halinda said he is reaching out to Freeland's office in hopes of getting more details about the tax – and in hopes that it won't apply to cottage owners.
The Canadian government first proposed a 1% tax on vacant foreign-owned properties in April. And that levy moved a step closer to reality last Thursday when Chrystia Freeland, Canada's deputy prime minister and minister of finance, said the nation was prepared to impose that tax next year.
"On January 1, 2022, we will also introduce Canada's first national tax on vacant or underused residential property owned by foreign non-residents," she said in a statement outlining plans to alleviate a shortage of affordable housing.
While Freeland's statement attracted little notice on either side of the border, Senate Majority Leader Charles E. Schumer said he raised the tax issue last Friday in a conversation with Kirsten Hillman, Canada's ambassador to the U.S.
"I told her how illogical it was, a year from the original closure, that families remain separated, that boats can't even anchor in their waters even if they're not going to make any landfall in Canada, that people can't visit their homes – and Canada's mulling a tax on those empty homes," Schumer, a New York Democrat, said.