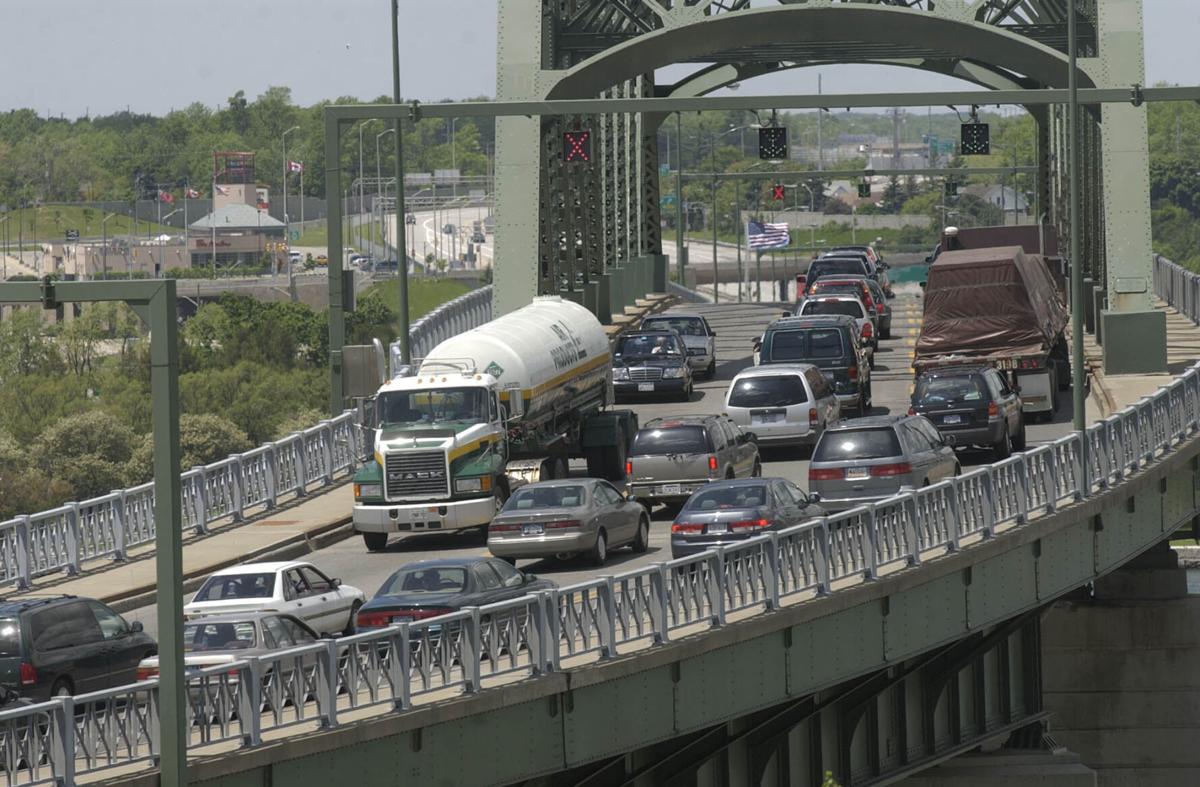 WASHINGTON – Just as soon as you'll finally be able to cross into Canada again, a lot of really big trucks could be blocking the way.
That's because the unions that represent Canadian customs workers this week voted to strike as soon as Aug. 6 – three days before the Canada border is set to open again to vaccinated Americans.
"I think we're in a good place and the trajectory is very promising," said Arnold Chacon, interim chargé d'affaires at the U.S. embassy in Ottawa.
While most Canadian Border Services Agency employees are considered essential personnel and therefore cannot go fully on strike, "a bigger concern is what type of job action will they do – you know, will they take much longer to process a truck and all those types of things?" Ron Rienas, general manager of the Peace Bridge, said on Wednesday.
"So there could be an impact in terms of truck use across the bridge and onto the New York State Thruway system," Rienas added. "That happened a number of years ago, and that obviously creates a very dangerous situation when that happens."
It happened, in fact, in May 2008, when anger over a rejected union contract in Canada led to slowdowns that spilled truck traffic from the Peace Bridge onto Porter Avenue in Buffalo, as well as truck delays of up to two hours at the Lewiston-Queenston Bridge.
Rep. Brian Higgins, a Buffalo Democrat, called the move "unacceptable." Rep. Chris Jacobs, an Orchard Park Republican, lamented "the Biden administration's complete failure on this issue."
At that point, Canadian customs officers "worked to rule" – that is, they did their job to the very letter, in the most time-consuming manner possible, in order to slow traffic in protest.
And it sounds as though the two unions that represent those customs workers are ready to do that again.
"A labour dispute while borders begin to reopen could cause a significant disruption to the flow of goods, services and people entering Canada," the two unions said on their websites.
What's more, the timing of the labor action could be particularly important, said Chris Aylward, president of one of those unions, the Public Service Alliance.
"It could very well jeopardize Canada's plan to reopen the Canada-U.S. border to fully vaccinated American travelers," Aylward said at an Ottawa press conference, according to a Politico Canada report.
Travelers heading north to Canada on Aug. 9 or soon thereafter may think the Peace Bridge and other border crossings look like one-way streets.
The Public Service Alliance and the Customs and Immigration Union have been without a contract with the Canadian government for more than three years. And to hear union officials tell it, negotiations have failed to address several issues that are crucial to the 8,500 unionized customs officers.
"Taking strike action is always a last resort, but we're grappling with systemic workplace harassment issues that must be addressed," said Mark Weber, national president of the Customs and Immigration Union. "The toxic workplace culture at CBSA is taking a heavy toll on the mental health and well-being of our members."
Then there's the impact of the Covid-19 pandemic, Aylward said.
"Our members at CBSA have been on the front lines throughout the pandemic, and many have contracted Covid-19 while working," he said. "They've kept our borders safe, screened travelers entering Canada and ensured the rapid clearance of vaccine shipments. Now it's time for the government to step up for them the way they've stepped up for Canadians."
Asked about the looming labor action on Tuesday, Canadian Prime Minister Justin Trudeau said his government hoped to resolve its differences with the union.
The short drive to southern Ontario could turn out to be both complicated and expensive.
"We're going to work with them and we're hopeful there won't be any disruptions," Trudeau said.
That's because those Americans not only have to have proof of vaccination, but they also have to upload their vaccination information to the ArriveCan app. Also, on that app, Americans will have to show proof that that had a negative molecular Covid-19 test – not an antigen test – within 72 hours prior to their arrival at the border.
And while a labor action might stand in the way of a smooth reopening of the Canadian side of the border, Trudeau this week gave no indication that he would reverse the reopening because of the labor dispute, the U.S. announcement or the recent spread of the highly contagious Delta variant in the United States.
"The health data is fairly clear that allowing for travel of fully vaccinated individuals is low risk," Trudeau said. "It's not zero risk, but it is low risk."