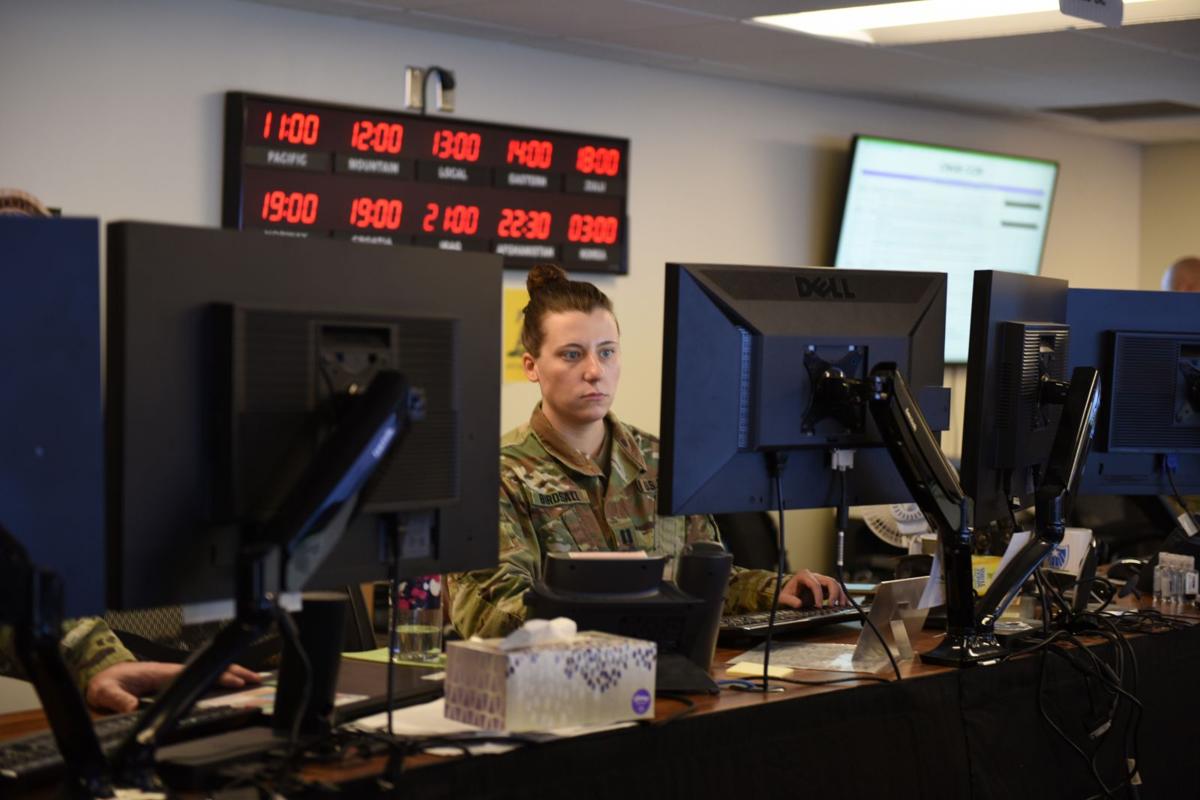 Ashley Birdsall isn't playing a game.
The Buffalo Beauts forward spent part of the season traveling back and forth from the team's rink in Amherst to her home state of Minnesota, where the National Women's Hockey League player serves as a captain for a far more important team.
"I currently serve as an operations officer for the Minnesota Army National Guard," Birdsall told The News in a written statement cleared by her superiors. "My specific role in our organizational response to Covid-19 includes leading and collaborating pandemic preparedness for our state unit, developing and publishing operational orders supporting potential requirements, and collaborating with leaders and staff to ensure appropriate taskings."
Minnesota Gov. Tim Walz  activated the National Guard on Friday with its initial task to  help with delivery of personal protective equipment through the State Emergency Operations Center. That has not changed Birdsall's role.
"The Minnesota National Guard is fully integrated into the governor's staff planning process regarding the state's Covid-19 response strategy," Major General Jon Jensen, Minnesota National Guard Adjutant General, said in a written statement.
Birdsall, 29, whose late grandfather served in the Korean War, said she had been working remotely throughout the hockey team's season via a telework agreement approved for her G3 training technician position.
She had a goal and two assists in 18 games in her first season with the Beauts, returning to Minnesota multiple times to execute the requirements for her position with the Joint Operations Center.
On her last trip back to Duluth earlier this month, Birdsall stopped in northern Ohio to deliver an autographed, game-used stick and pose for photos with a Beauts superfan with multiple sclerosis.
Birdsall previously played for the Minnesota Whitecaps before they joined the NWHL and spent four seasons with the NCAA Division III University of Wisconsin-Superior.
"Ideally, I absolutely want to continue playing in the NWHL, all dependent on what positions I hold in the Minnesota National Guard as my career continues to progress," Birdsall said, "and with progression comes more responsibilities. If there's a way to execute both next year, I will definitely continue to play."