The story, at least the way Jerry Janan heard it from his daughter, was that they were stopping by the Grill at the Dome in the Town of Tonawanda earlier this fall so that Janan could look over a new golf club. Janan was utterly unprepared when he turned a corner and maybe a dozen joyous, graying women and men offered a roar of thanks and welcome.
Once he worked it out, he began to understand.
This was, in the most fundamental sense, about Thanksgiving.
Buffalo's Irish-American community is celebrating its first St. Patrick's Day in 88 years without Joe Kelley, who was raised at Father Baker's orphanage and became a Western New York champion of Irish
"We had the party because we wanted to honor the dude," said John Mooney, 62, a former student. "He made a difference in a lot of lives."
Janan, 86 and long retired, spent most of his working life in education, including 26 years as a teacher in an Occupational Skills Program offered by Erie 1 BOCES. The fundamental point of his job, Janan said, was creating a bond with teenagers identified as being at high risk of dropping out, then helping them regain structure and purpose. 
The passion of the crowd that gathered to greet Janan – most had not seen him since the 1970s – provided testimony on how well he did.
"I didn't want to go to school anymore," said Mooney, the guy who organized the nuts-and-bolts details of the celebration, recalling his own teenage years. He was at a point where all he wanted to do was "party," as he put it, a juncture when he had lost all belief in his own abilities.
Speaking of "my entire life, the way I am today," Mooney credits everything he eventually accomplished to Janan and other teachers in OSP.
Bonnie Digiacomo Grochala, a participant in the gathering at the grill, reached out this month to tell me about it. Janan's one-time students formed a Facebook group a few years ago – a link that soon evolved into the plan for a reunion – after they read a column I wrote in 2017 for The Buffalo News about Janan's life.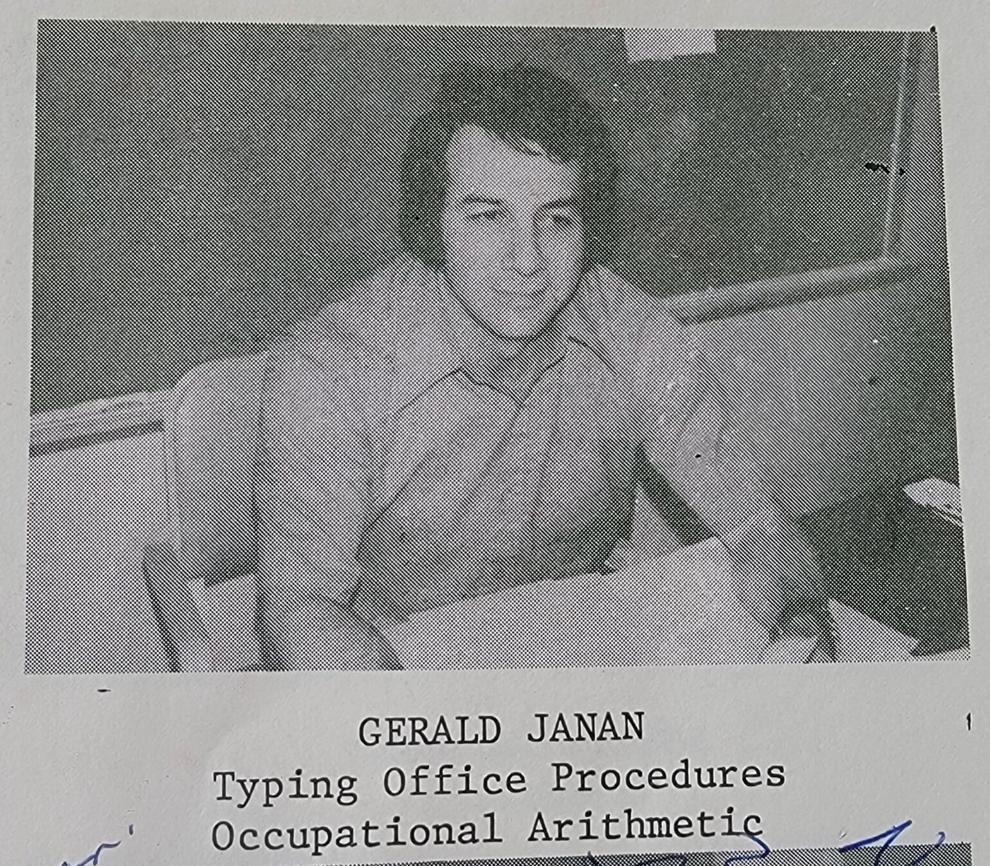 They were stunned to learn of an ordeal their teacher never mentioned in the classroom. Janan was born in 1935 in Binghamton, a child conceived through a relationship between a married doctor and a nurse who had met each other at work. At an early age Janan was turned over to an orphanage in Syracuse, and from there he was placed in the care of an abusive, mentally ill foster mother.
One of his earliest memories, from maybe the age of 5, was of being locked in a dark compartment beneath basement steps – he is not sure whether he was trapped in there for hours or for days – before the door was broken open by rescuers he assumes were social workers.
He went on to spend eight years in the Lackawanna orphanage operated for years by the late Monsignor Nelson Baker, who died a few years before the child arrived. To the best of his knowledge, even the name "Jerry Janan" was created in that place.
While he made some lifetime friends at the orphanage – and never forgot the kindness of a night watchman the kids all called "Joe Paps" – he also experienced beatings from a counselor and from a nun who would force him to kneel on the hard floor, before striking him repeatedly with a heavy brush.
Janan was 14, still struggling to read, when he was placed in foster care in Lackawanna with an elderly couple named O'Malley. Their daughter, Anne O'Malley Masterson, was a teacher. The kid whose name was an orphanage construct had finally come across people who loved him, who believed in him. He was not yet really safe – for a brief time, after a separate foster care placement went wrong, he had nowhere to go – but at 15, he showed up at the door of Masterson, who again welcomed him in.
She provided the most profound of lessons: One adult who cares deeply can change everything. Masterson helped him learn to read. At Bishop Timon High School, Janan became an elite runner on the advice of Mel Palano, the legendary coach and athletic director who remains a close friend, 70 years later. That athletic prowess earned Janan a scholarship to Niagara University, and he eventually embraced a long career in education.
Within OSP, when he met weary, upset teens on the brink of dropping out, he recognized who they were and what they needed.
Jerry Janan grew up in an orphanage and foster homes. As he looks back on dark times in his life, he marvels at the people who gave him a chance and made him what he is
As for his own back-from-the-brink story, the first his students knew of it was when they read it, decades later, in the paper.
"He never told them," said Kristin Lemay, one of Janan's four daughters and a co-conspirator in setting up the surprise. His focus, instead, was always on his students. He recalled how the entire idea of his job was providing a work-study rhythm, alternating on-the-job experience with classroom education, in hopes of reigniting a sense of youthful mission.
It worked, as story after story underlined.
Among Mooney's work-study stops, for instance, was maintenance and food service at the Kenmore-Town of Tonawanda schools. Once in, Mooney never left. By the time he retired, he was head custodian and president of his union. He credits that success directly to Janan, whose presence seemed to offer warmth and counsel.
"You talked to him and it was always like he knew," Mooney said.
Patty Hudson, 62, who eventually served as a retail district manager, said her childhood difficulties triggered a lack of faith in her own value. Janan radiated compassion, she said, a sense that his entire focus was on her, even during chance encounters in the hall.
"He took kids who had serious family issues," she said, "and just made you feel like you were a real human being."
At the party, too, were Nora and Robert Pinter of Batavia, who met at OSP, dated in high school – Janan, Nora said, used to call Robert "lover boy" – and circled back years later to be married. Both forged careers they credit to Janan and his fellow teachers, and Nora summarized his impact with one thought:
Janan was the kind of guy who made them want to show up.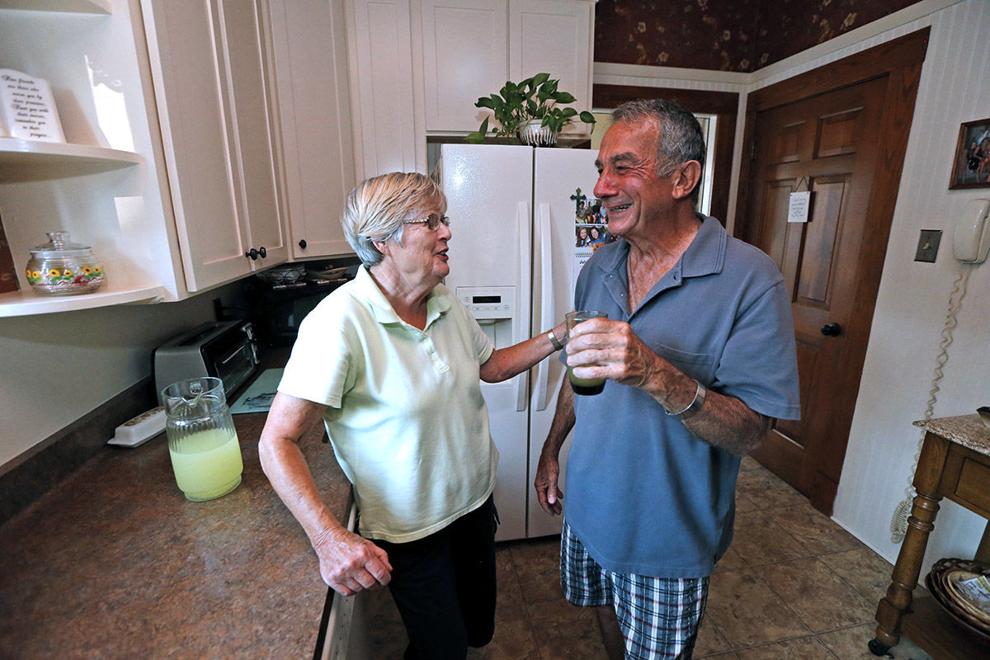 Three of the four daughters born to Janan and his wife Judy also went into education. Two of them – Lemay and Carolyn Richards – helped plan the surprise after Lemay heard from Bill Tomczak, another Janan student, who told her just how many people wanted to show appreciation.
"You think about all these years later, 40 years later, and they still see him as such an essential part of their lives," Lemay said. "You have to do something pretty heavy to have that kind of impact."
She and Richards said the tale, at Thanksgiving, is hardly just about their father: It is a reminder of the potential role played by any teacher.
Janan perceives all of it as forward motion, even now. Despite the cruelty he encountered as a child, he often thinks of Masterson and other mentors in his life, all these people who went so far out of their way on his behalf. Above all else, he thanks God for the way each of them came into his path, and he sees the direct result of such compassion in the lives of his own kids and grandchildren – not to mention in the trajectory of so many students.
At the party, Janan listened – always his greatest skill – as women and men he taught years ago told him about their own families and careers. He recalled each of them and their situations, how they all were dealing with intense pain that could easily have flattened all their hopes, but his response as they detailed quiet highlights of their lives was exactly what made him a great teacher in the first place.
He was surprised they threw a party, but not by what they achieved.