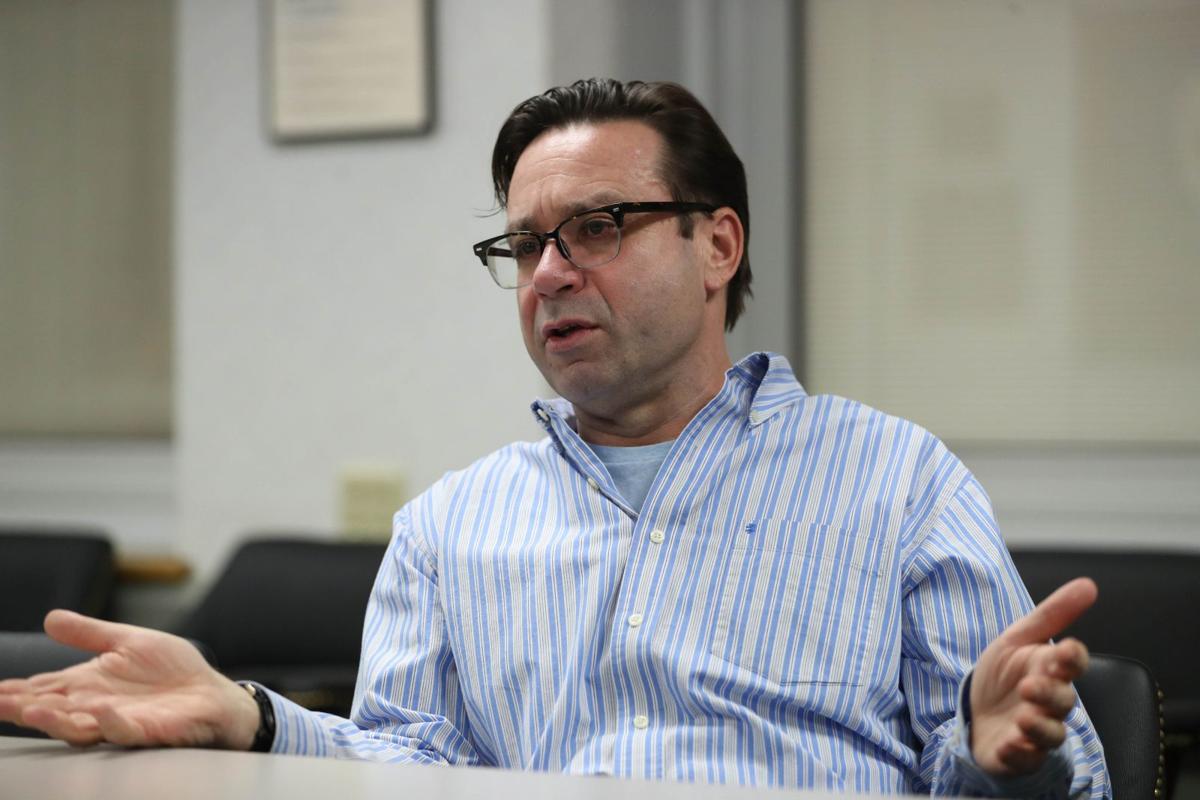 For at least the next nine months, mental patient William "Bill" Sutherland will remain at the Buffalo Psychiatric Center, where his treatment and confinement will cost state taxpayers almost $1,000 a day.
A state judge has rejected a request to free Sutherland, an arson suspect confined for more than 18 years in the state mental health system.
Sutherland, 53, has been held in psychiatric facilities since pleading "not responsible by reason of mental illness" to starting a fire in March 2000 at the Buffalo apartment house where he lived.
Last year, Sutherland filed a legal action in state court, saying he has had enough treatment and asking to be released and treated as an outpatient. His request was opposed by officials of the state Office of Mental Health, who maintain that Sutherland still has serious problems with anger management and other issues.
Supreme Court Judge Russell P. Buscaglia sided with the state, refusing to order Sutherland's release until at least Oct. 20 of this year. Under state mental hygiene regulations, that is the next date when Sutherland can apply again for release as an outpatient.
"(This) court is satisfied that the defendant does not currently have a dangerous mental disorder but that he does suffer from a mental illness," Buscaglia wrote in a sealed decision that was obtained Friday by The Buffalo News.
It was the sixth time judges have rejected Sutherland's requests to be released.
Sutherland told a News reporter on Friday that the decision is unfair to him and also to taxpayers.
"They're paying an astronomical amount of money to keep me here, and I don't need to be here," Sutherland said in a telephone interview from the Forest Avenue facility. "The hospital offered no proof that I am dangerous, or that I have any mental illness that requires inpatient treatment.
"Outpatient treatment would cost taxpayers a fraction of what it costs here. I can get a job, and eventually, start paying for my own treatment."
The Sutherland case provides a rare glimpse into what happens in the secrecy-shrouded world of mental health treatment. Because of mental health privacy laws, the public almost never finds out any details about how mental patients are treated in New York.
The News only learned of Sutherland's case because he contacted the newspaper, provided sealed documents about his case and allowed a reporter to attend a hearing in Buscaglia's courtroom. The News published a detailed account of Sutherland's story on Jan. 6.
Citing privacy laws, Office of Mental Health spokesman James Plastiras said he could not discuss why the state wanted to keep Sutherland in the hospital.
State officials said the average cost for one person's inpatient care in a state psychiatric facility is $995 a day, or just over $363,000 a year. That pays for staff salaries and fringe benefits, services provided to patients, nonpersonal services and capital costs for operating the state's psychiatric centers.
In his ruling, Buscaglia noted that a Buffalo Psychiatric Center psychiatrist, Dr. Kristin S. Ahrens, testified that continued "psychotherapeutic treatment" as a hospital inpatient is "essential" to Sutherland's welfare. Buscaglia said he decided to go along with Ahrens' recommendation.
Testifying before the judge last year, Ahrens said Sutherland suffers from delusions and should continue "mandatory inpatient treatment" for the "public safety of the community and the welfare of the defendant."
The state made no allegation that Sutherland has been involved in any violent incidents during his years as a patient.
Sutherland's attorney, James S. Hinman, and his uncle, Amherst businessman James H. Miller, disagree with Ahrens.
"I am disappointed in the decision but I honestly cannot say that I am surprised," Hinman said. "The vast majority of these decisions grant the hospital's request for retention. The deck is stacked against the patient and this is a perfect illustration of how that is so."
Miller alleged that state officials are punishing Sutherland because he is an outspoken patient who never hesitates to complain when he feels that he or another patient are being treated unfairly.
"Bill has a big ego. ... He's outspoken and the staff knows he has gone to the news media and outside agencies to complain about things," Miller said. "That doesn't justify keeping him confined for the rest of his life. I've known him since he was an infant. I've never known him to be dangerous or to physically harm anyone."
In 2000, Sutherland was living in an apartment at 857 Delaware Ave., a building owned by Buffalo businessman Carl Paladino. One night he was involved in an altercation with Buffalo Police. Officers accused Sutherland of making threats against him and claiming that he was the son of John Gotti, the infamous New York City gangster.
Early on the morning of March 27, 2000, flames erupted in Sutherland's apartment. The building had about 15 occupants, but no one was injured. Police said the fire caused an estimated $100,000 damage.
Buffalo Police said they arrested Sutherland, who was walking in the neighborhood, shortly after the fire. Officers said he confessed to starting the fire, made death threats against Paladino, and again claimed to be Gotti's son.
Now, nearly 19 years later, Sutherland says he "blacked out" on the night of the fire and has no recollection of starting the fire or confessing. He said he drank heavily, smoked pot and snorted cocaine in those days, but now is determined to never again get caught up in substance abuse.
Sutherland said he has "no optimism, none at all" that he will be released from the psychiatric center in October. "The way this system is set up, if any one doctor, nurse or treatment aide writes a report against you, you could be here forever," he said. "There are no cameras here. If they write a report against you, it's your word against them. You have no chance."
Hinman said he will file an appeal of Buscaglia's decision, and Sutherland said he also hopes to mount another legal challenge – this time, arguing that he never should have been allowed to plead "not responsible by mental illness."
"I should never have been allowed by the courts to take that plea because I could not remember anything that happened regarding the fire," he said.
Contacted by The News about Buscaglia's ruling, Paladino said he was relieved.
"That's good," Paladino said. "As I said before, this is in the hands of mental health specialists. I just hope they are making the right decisions."
The Buffalo News: Good Morning, Buffalo
The smart way to start your day. We sift through all the news to give you a concise, informative look at the top headlines and must-read stories every weekday.