Thirteen-year-old Santiago Diaz of Cheektowaga and his brother, Mateo, 9, seemed to be having fun Friday as they took turns furiously shaking a wooden contraption with a fine mesh screen.
The boys were sifting through dirt shoveled from about 1 1/2 feet down for small pieces of broken ceramics, glass and old bones that were buried next to the Michigan Street Baptist Church, 511 Michigan Ave., more than a century ago. They were initial unwitting participants in a community archaeological dig sponsored by the Buffalo Niagara Freedom Station Coalition – owners of the Michigan Street Baptist Church – the Michigan Street African American Heritage Corridor Commission and the University at Buffalo Department of Anthropology.
"What we are doing is uncovering artifacts that represent the home of Peyton Harris, who was one of the founding members of the church," said Lillie Wiley-Upshaw, chairwoman of the Buffalo Niagara Freedom Station Coalition.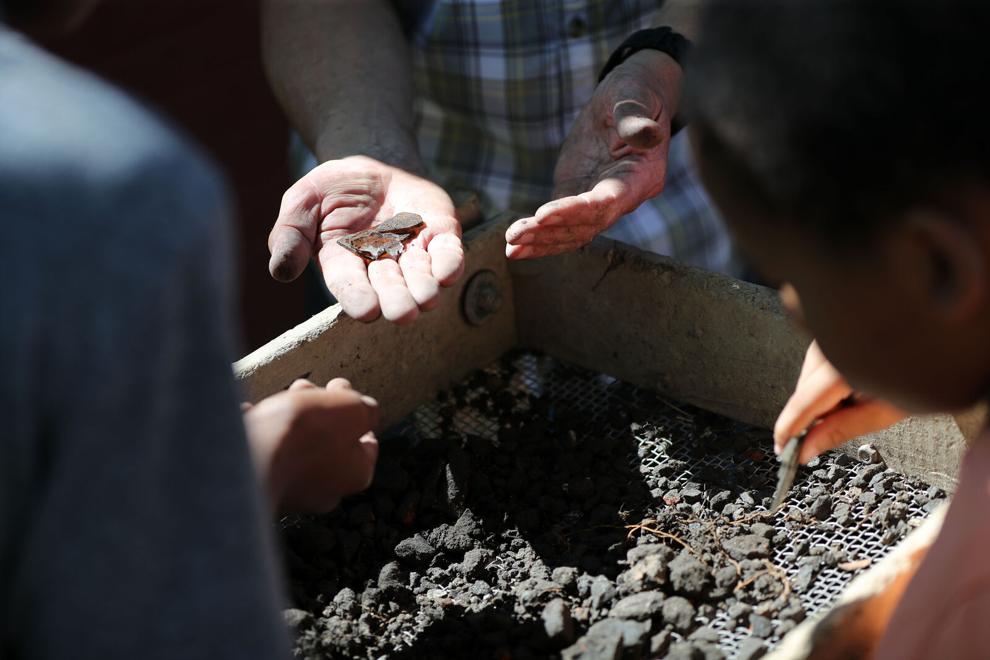 "It's a community dig. We opened this up for community members to come down and participate in reclaiming and discovering history," Wiley-Upshaw added.
Colleen Diaz, the mother of Santiago and Mateo, said her sons were a bit indifferent when she first proposed they take part in the dig.
"Actually, when I told them about it, they were like, 'uh, OK,' but when we got here and they started doing it, they were really into it. They've been over there the whole time, diligently doing the work," Diaz said.
"I'm a proponent of giving them a variety of experiences because I feel like you can learn about what you want to do if you can get a taste for it, and there's so much history related to the Michigan Street Baptist Church," she added. 
Guiding the Diaz brothers through the process of the dig was Cat Wolf of the UB Archaeological Survey, with some assistance from a community volunteer, Hawa Wajed.
"Ooh, that matches that other piece of glass that you had," Wajed said to the boys as one of them held up an artifact sifted from dirt in the shovel test pit. 
"We just call them STPs for short," said Wolf, referring to the shovel test pits.
Any potentially valuable artifacts that were uncovered during the shoveling, digging and sifting were placed in plastic baggies that Wolf said would be taken back to the lab at UB, sorted through to determine when the items were produced, cataloged and then stored in an archive room.
"We've got a nice half of a cup right here that we pulled out of the hole," Wolf said.
"And then we've got lots of brick and maybe some drainage pipe," she added.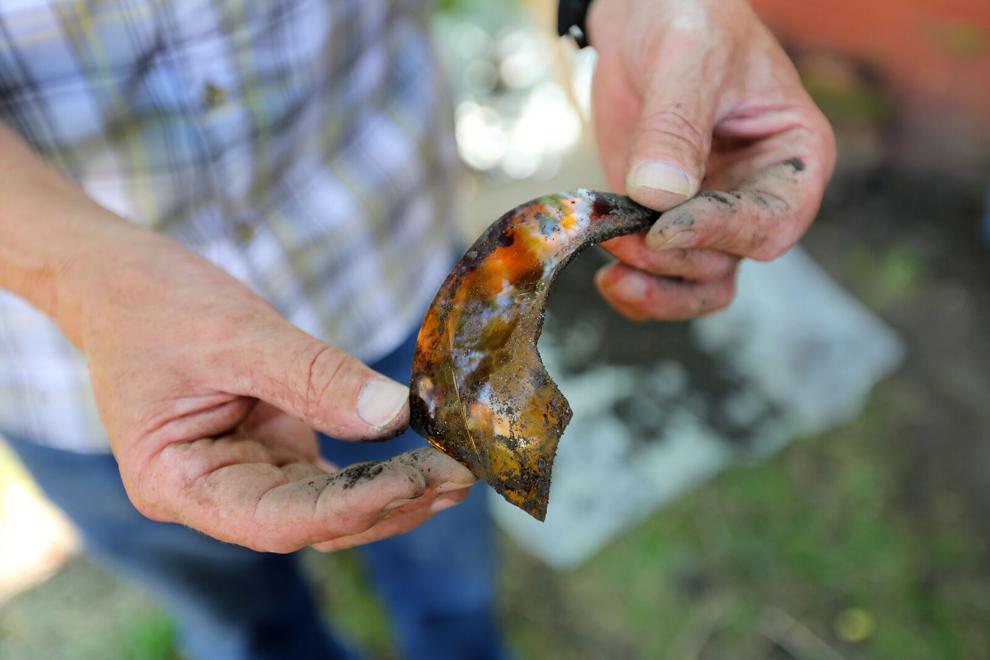 Heather Lackos, a student in the Department of Anthropology at UB, and also an employee of UB Archaeological Survey, found portions of the foundation of Harris' house, which was long ago razed, but at one time stood next to the church.
"So, what we were hoping to find was the foundation for Peyton Harris' house in this lot, which we did find," said Lackos.
Inside of another hole that was dug on the site they found some domestic items that included ceramics and animal bones which were, perhaps, the remnants from someone's dinner more than a century ago, Lackos said.
"That was common because, before there were sanitation workers, people would often throw table scraps or things they had broken – plates or whatever – into their backyards," Lackos said.
"We love people's trash, archaeologists, because they can tell you so much about what people's lives were like at the time," she added.
Ryan Austin of the UB Archaeological Survey brought samples of the kinds of artifacts volunteers like the Diaz boys might find in the test pits.
"For instance, in the hole that we dug over there, we found a piece of ceramic that's yellow ware, like this. And we brought it out to show them that this lighter line on the piece of ceramic in our pit matches or is similar to this line," Austin said.
He explained that a lot can be told about the approximate age and value of the object from the coloring of the ceramic pieces based on whether they are of a white, creamy or blueish hue. 
The Michigan Street Baptist Church was founded in 1837 and is the oldest Black church in Buffalo to continuously serve the community. Harris, who died in 1882, was a deacon and trustee of the church. 
The dig will continue from 10 a.m. to 2 p.m. Fridays and Saturdays throughout September.