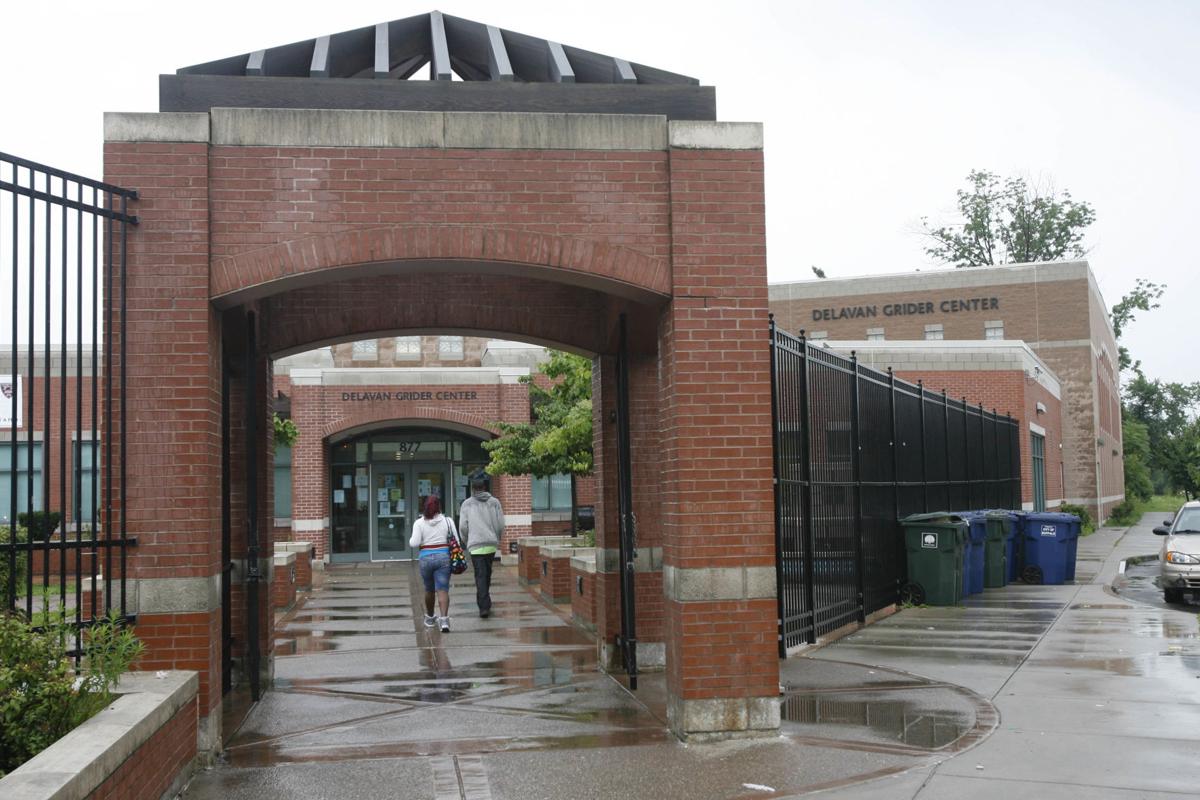 Vaccine-eligible residents from selected parts of the City of Buffalo can start booking appointments Wednesday to receive their Covid-19 shots at the new mass vaccination site on East Delavan Avenue.
The Delavan-Grider Community Center, 877 East Delavan Ave., is one of six new vaccination centers around New York opened by the state and the Federal Emergency Management Agency to reach traditionally-underserved neighborhoods with higher infection rates and more hesitancy about getting the vaccine.
Those eligible for the vaccine can start making appointments at 8 a.m. Wednesday, with the vaccinations starting the following week on March 3.
Initially, appointments will be reserved specifically for vaccine-eligible residents in these 10 ZIP codes: 14201, 14204, 14208, 14209, 14211, 14212, 14213, 14214, 14215 and 14222.
The new vaccination center was announced by Gov. Andrew M. Cuomo last week due to concerns about the virus in poor communities and communities of color, with death rates higher among Blacks and Latinos than whites. There is also a trend of hesitancy to get the vaccine, particularly in the Black community.
Vaccine-eligible people have been able to make appointments to get inoculated, but limited vaccine supply means many will be waiting for some time.
To make an appointment, go to New York's "Am I Eligible" website (am-i-eligible.covid19vaccine.health.ny.gov) or call the state's Covid-19 vaccination hotline at (833) 697-4829.
Meanwhile, the latest Covid-19 figures released by the governor's office Sunday show a decline in the virus across New York. Statewide, the positive rate was 2.99% on Saturday, the first time the rate has dropped below 3% since Nov. 23.
Key indicators from Saturday's testing also showed:
• The seven-day positive rate for Western New York – which includes Erie, Niagara, Chautauqua, Cattaraugus and Allegany counties – fell to 2.28% on Saturday, down from 2.87% on Friday and 3.01% on Thursday.
That is the average share of Covid-19 tests that come back positive and is a leading indicator of the pandemic's future course.
Statewide, the seven-day positive rate was 3.44%.
The no-shows create multiple problems for vaccine providers and public health officials, who are begging patients to complete the full vaccine series.
• Hospitalizations in Western New York were at 252 on Saturday. That's down by more than half from the region's peak in December.
• Thirty-eight percent of the region's hospital beds – as well as 38% of its ICU beds – are available on average.
• Two deaths due to the virus were reported Saturday in Western New York, including one in Erie County and one in Niagara County. Statewide, 75 people died from the virus Saturday, bringing the total number of deaths during the pandemic to 37,851.
"We continue to see a reduction in positivity and hospitalizations throughout the state, which is good news, and this progress is allowing us to reopen the valve on our economy even further," Cuomo said in a prepared statement Sunday.