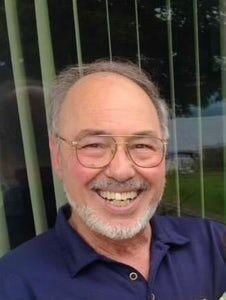 July 8, 1947 - April 20, 2021
Anthony N. Diina developed his entrepreneurial skills early.
While still in grammar school, Diina scoped out the most lucrative paper routes in his North Buffalo neighborhood, shoveled sidewalks for the biggest tippers, and even built and sold life-size Santa Claus cutouts as decorations for Christmas to stay a step ahead of the competition.
Mr. Diina, who spent many years as a marketing executive for banks, as well as operating his own businesses, died April 20 at his home in North Buffalo. He was 73.
His story began on Buffalo's West Side, where he lived in a small Auburn Avenue apartment with his parents, two brothers, an aunt and an uncle. The family later moved to Tacoma Avenue in North Buffalo.
In 1965, Mr. Diina graduated from Bishop Fallon High School, and earned a full scholarship to Canisius College.
He graduated in 1969, and went on to earn a master's in business administration in marketing and quantitative methods in 1971.
Mr. Diina held a variety of executive marketing and management positions at several banks, including Empire of America, M&T Bank and HSBC Bank.
He also served as CEO for a number of other companies.
Mr. Diina was the founder and CEO of Metro Insight from 2005 to 2020. He also was the founder and CEO of Metrodata Services from 1997 to 2008. Mr. Diina worked for RJD Security, a firm owned by his brother Rocco from 1992 to 2002.
In addition, he taught marketing and policy at Canisius College and for the American Marketing Association. Mr. Diina was co-author of "Basics in Bank Marketing Research," which was published in 1978. He was published in the Journal of Advertising Research.
Mr. Diina was a past president of the Western New York American Marketing Association and the Institute of Management Science. He received the Canisius College Outstanding MBA Alumni Bernard M. Martin Award and the Father Thomas Fleming Award.
He was a devoted advocate of Buffalo's Italian Cultural Center.
Mr. Diina was an active board member for the Buffalo and Erie County Naval & Military Park for nine years, as vice president and chairman of its marketing and development committee. One of his most important contributions was planning and organizing the campaign to construct the Rotary flag pole project at the Naval Park.
He was an enthusiastic supporter of St. Luke's Mission of Mercy and its Build Promise campaign.
He and his wife also traveled extensively. They spent time in Israel, China, India, Southeast Asia, and even climbed Mount Kilimanjaro in Tanzania.