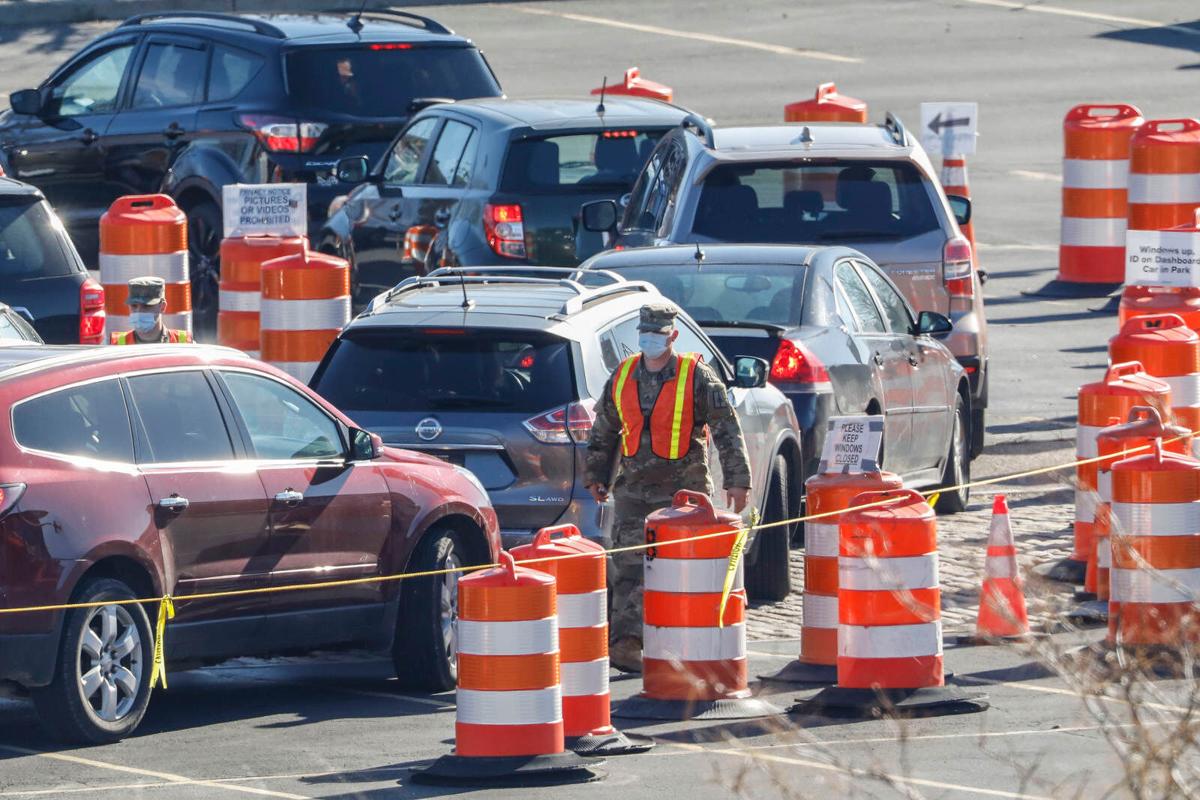 The battered Buffalo Niagara economy is at a tipping point.
With the Buffalo Niagara region's recovery from the Covid-19 lockdown running out of steam as summer turned to fall, the last thing we needed was a spike in cases and new restrictions on businesses already operating on the edge.
But that's exactly what's happening, now that much of Erie County has turned yellow under the state's microcluster approach to controlling the coronavirus outbreak.
For now, the restrictions are sweeping, covering most of the county's biggest communities, but fairly limited. The most severe limitations fall on already hard-hit bars and restaurants that must limit indoor seating to four people per table and close by midnight.
"It's a holding pattern, as opposed to doing something much worse," said Fred Floss, a SUNY-Buffalo State economist.
"If this works, it will help the economy stay on its feet and keep people working," Floss said. "What they're trying to do is to find a middle ground, because the other thing would be to close everything down."
That's the real danger – that the surge in cases will continue, and the yellow zones will turn orange or, even worse, red. If that happens, the restrictions will become even more draconian and quickly undo much of the progress the region has made crawling two-thirds of the way back from the job losses caused by the Covid-19 recession.
"We would be taking a pretty large step backward," said Julie Anna Golebiewski, a Canisius College economist.
If we go from yellow to orange, high-risk businesses, such as hair salons, gyms and movie theaters will close. Schools will go online. Restaurants would take another big hit, with indoor dining shut down, forcing them to rely on outdoor seating – a challenging proposition with the November chill coming at some point – or on takeout and delivery.
That could lead to job losses extensive enough that it could push the recovery back to where it was in June or July, when we had only regained about half of the jobs lost during the lockdown, Golebiewski estimates.
The worst case would be if the outbreak turns a microcluster red. That would put the parts of the region almost back to where it was in the spring, with nonessential businesses closed.
Of course, the idea behind the microcluster strategy is that it is targeted, allowing officials to keep open parts of the region where the caseload is lower, while cracking down on areas where the outbreak is most severe.
That isn't happening here – at least not yet. The scope of the upswing in cases prompted officials to abandon the targeted approach at the core of the microcluster strategy in favor of what County Executive Mark Poloncarz called a "macrocluster" focus aimed at entire municipalities in an area that covers all but the southernmost and easternmost suburbs. That's because the current outbreak is so widespread and community based, rather than linked to specific events.
If the region takes additional steps toward a shutdown, the economic impact will depend on whether the orange and red designations are narrow and cover fairly small areas, or if they are widespread, as the yellow designation is now.
What makes this all so concerning is that it's happening at a time when the region's rebound from the spring lockdown already has stalled. We've recovered a little less than two-thirds of the jobs that were lost when the outbreak started, and the pace of that rebound virtually halted during September. That's an indication that the continued struggles faced by the travel and restaurant industries, along with stores, aren't going to bring back all of the jobs lost at the outset of the pandemic as travel and shopping habits have changed.
Those consumer habits may take another unfavorable turn with the latest outbreak.
"If all of a sudden this gets to be worse – and that's what everyone is afraid of – it won't be just the government that shuts things down. People will just stay home," Floss said. "That's going to have a devastating effect, and it's going to be hard to get people back."
While the region's reported unemployment rate of 6.9% in September was a big improvement from a jobless rate of more than 10% in August, the progress is misleading because the drop was entirely due to a shrinking workforce.
When people drop out of the workforce, it's often a sign that they are discouraged about finding a new job and have stopped looking. It's also likely that other workers have stopped looking for jobs because they've decided to stay home for the time being to be with their children after schools shifted to a hybrid learning model.
Golebiewski and her fellow Canisius economists George Palumbo and Mark Zaporowski, in a new analysis of employment data, estimate that the region's true unemployment rate is above 10%.
Another, more timely, indicator, also is sending a troubling signal. The number of local workers filing for unemployment benefits for the first time jumped to a six-week high during the final week of October. Weekly jobless claims still are running about three times higher than a year ago – a sign that job losses continue to be a big problem for an economy at a crossroads.
Which way we go will depend on whether we can reverse the surge in cases and keep yellow from turning orange or red.
"If we're successful, I don't think it will have that much of an impact," Golebiewski said. "Orange and red will have a much greater impact, especially in terms of jobs."