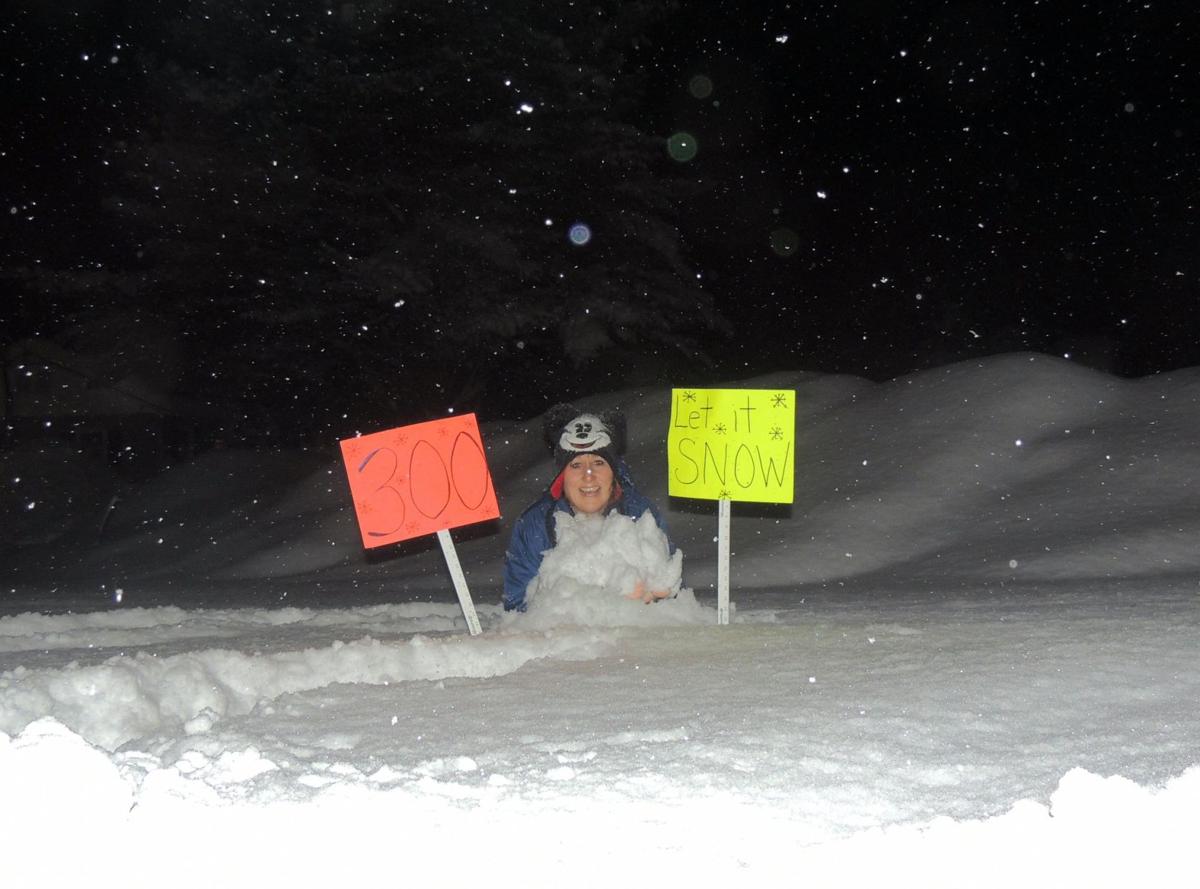 Buffalo, we're just pikers.
While the Queen City is getting ready for another round of 3 to 6 inches of snow today and tonight, Redfield in Oswego County hit a jaw-dropping milestone overnight: As of this morning, it's logged 307 inches of snow this season.
"300"??? You betcha! We got that and MORE! 14.8" of lake effect overnight in Redfield NY brings us to 307" for the season!!" tweeted Carolyn Yerdon, a volunteer weather observer.
Yerdon says that's no big deal for her neck of the woods.
"Oh, heavens no," said the amateur weather-watcher, who has been recording snow totals for 23 years now.
Last year, Redfield hit 300 inches Feb. 12. "Our average is 288. We're now officially average."
The most she's ever recorded was the 1996-97 season, when 424.25 inches of snow fell. "That year we did get some snow in the end of October and then it went through the last snow, which was April 16."
Yerdon is well-known in the weather-watching community for her unbridled enthusiasm for snow, evident from the giant smile on her face in the photo she posted on Twitter that shows her sitting in about 4 feet of snow, said Jim Mitchell, a weather service meteorologist.
"She loves it. You have to love it to live there," Mitchell said.
Yerdon loves to post photos of herself goofing off in the snow. "You've got to just laugh at it," she said. "What else are you going to do? People ask me: How do you deal with it?"
Yerdon said she replies: "I certainly wouldn't live here if I didn't like it."
Friday morning, she was getting ready to post her latest snow totals to the National Weather Service. She also was getting ready to shovel out her driveway.
A special education aid at Sandy Creek Schools, her district announced schools were on a two-hour delay today. Schools closed early Tuesday and there was a snow day Wednesday.
Yerdon thought it was probably a good idea that the district was getting in a school day today.
"We might want to if we're going to get another 125 inches," Yerdon.
Get local news delivered to your inbox!
Subscribe to our Daily Headlines newsletter.