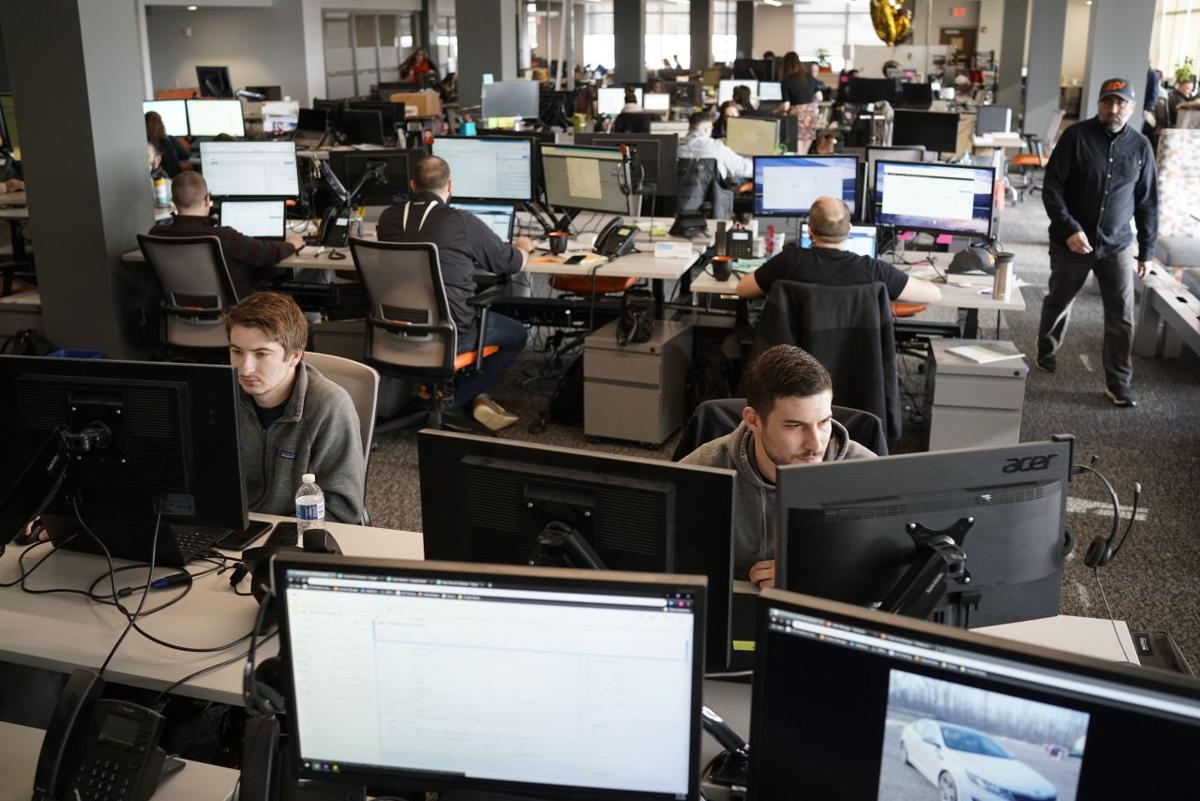 ACV Auctions, the breakout star of Buffalo's startup community, appears to be preparing to go public.
How soon that might happen isn't known. But there are indications the tech company is laying the groundwork for an initial public offering.
ACV would join a group of 19 locally based companies that are publicly traded. The tech company is already a homegrown growth story, recognized as the region's first "unicorn" after surpassing $1 billion in valuation in 2019.
Going public would have an impact on ACV, its growth prospects and the Buffalo Niagara region. Here's a look at what has happened so far and what lies ahead:
Preparing for the future: In late December, Axios business editor Dan Primack reported in a newsletter, citing unnamed sources, that the Buffalo-based tech company was working on confidential initial public offering papers.
Last fall, ACV hired a chief financial officer, Bill Zerella, whose resume includes helping take Fitbit public. And the company has added more expertise to its board, including Rene Jones, M&T Bank's chairman and CEO. The moves point toward ACV preparing for the next phase of its development.
So far, ACV has relied on private investors to fund its operations – a necessary step because most fledgling companies aren't profitable and they need a steady stream of cash infusions to cover their operating losses and fund their growth. Going public would open up a new funding avenue for the company.
Good timing: If the Covid-19 pandemic doesn't seem like an ideal time for a company to go public, think again. FactSet reported there were 494 initial public offerings in the United States in 2020 – a record high, and more than double 2019's total.
The current financial climate remains appealing for IPOs. With interest rates low, money is flowing into the stock market, which has mostly been riding high. Those conditions set up ACV to fetch a higher share price at its IPO.
That would increase the amount of money that the company could raise through the stock sale, potentially giving it a bigger financial cushion.
It also would further enrich ACV's current investors and executives by making the shares they already own more valuable.

ACV did not return a message to comment on whether it was planning to go public.
Growth potential: ACV specializes in online vehicle auctions and has expanded into related technologies. The company won the $1 million grand prize in the 2015 edition of 43North's business plan competition. The company has kept growing, attracting investment and making acquisitions. As of last fall, ACV had about 1,400 employees across the country.
Going public would open the door for ACV to expand its operations in a bigger way, said William Maggio, a 43North board member and managing partner of Lorraine Capital.
"When you're a public company, you can diversify quicker," Maggio said. "You have better access to capital."
Charles Lannon has been involved in two local IPOs: the company now called Life Storage, in 1995, and Athenex, in 2017. Lannon said the ability to reduce the cost of capital after going public is a big advantage to a company.
"Now that you've become public, what's the biggest thing the market wants? They want you to grow," said Lannon, an investor and a co-founder of what is now Life Storage. "When you've got that cost of capital down to a reasonable number, you can go ahead and execute a growth plan."
Help wanted. Going public is expected to generate more hiring, to staff up the organization and prepare for growth.
"First and foremost, hopefully there's a bump in local employment, and typically you do see that an IPO has an improvement on the local economy," said Michael Dambra, associate professor of accounting and law at the University at Buffalo School of Management.
Maggio said ACV would better position itself to recruit and keep tech workers, which he calls a vital issue for Western New York. "It enables them to attract even better tech talent, which brings additional innovative ideas, which is obviously very important."
While ACV has added operations in territories around the country, Buffalo has remained the core of its business.
"Even though ACV employs a lot of people now, I'm sure that with the kind of growth strategy they'll have to employ, they'll being going ahead and hiring more people," Lannon said. And that means hiring for jobs at all different levels, he said.
Who wants to be a millionaire: A successful IPO would be a financial windfall for its current shareholders.
"We're going to create a lot of millionaires as a result of this," Maggio said. "And what do those people do? They're young and they reinvest in the community.
"That infusion of wealth is going to have a real big impact on not only sustaining what we have here but attracting others to want to come here, because the money is here," he said. "I think that is a big plus."
Dambra said executives can put their experience and newfound wealth to work following an IPO.
"Sometimes you have these serial CEOs or serial founders that start a new business," he said. "There's certainly that opportunity with these startups that go public.
"Once you take a company public, you have a certain skill, that the CEO or the CFO or the founders can use again," Dambra said. "Maybe you see these expansions and future businesses generated from that."
Employees further down the company hierarchy benefit, too, in the form of stock options, he said. "They can get incentivized through compensation that's tied to the stock market."
More scrutiny: Going public comes with significant changes for a company.
There are more regulatory requirements to meet. There are analysts, financial media and investors to keep updated on the business. Going public opens up a company to greater scrutiny, from fluctuations in its share price, to financial results a company is obligated to release. Shareholders are looking for a good return on their investment, and much more information must go into the public arena. 
"Now you have these outside pressures from analysts and investors," Dambra said. "There's some research out there that when companies go public, they innovate less, because it's a little bit riskier.
"Sometimes you'll see companies sort of cut back on (research and development) to hit an earnings target that analysts expect them to hit, or there's going to be outside pressures that sort of attack the company and CEOs and CFOs tend to act myopically sometimes, when they have those additional pressures," Dambra said.
Lannon said going public creates a new set of challenges.
"Now that you're in the public marketplace, you're going to be answering to institutional and retail investors on a regular basis," he said. "You're going to have to be pretty darn good with your forecasting."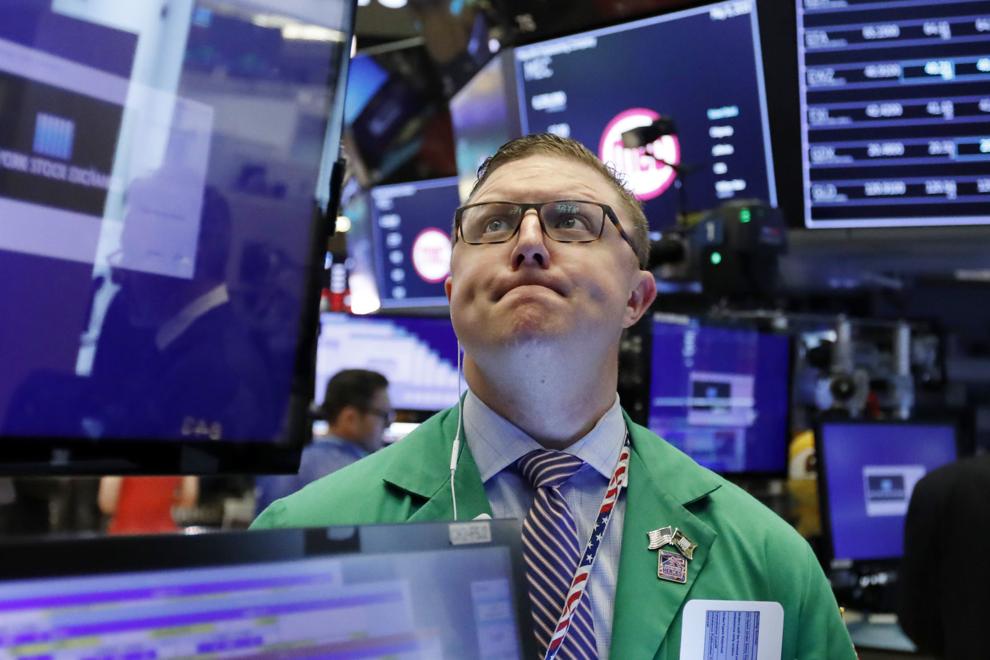 Publicly traded companies face the challenge of living up to analysts' expectations from one quarter to the next. Sometimes even a good performance isn't reflected in the share price, if analysts were expecting better results.
"When you disappoint on your earnings, that's when you really begin to pay the price with the price of your stock," Lannon said.
No guarantees. Going public is not a guarantee of success. The Buffalo Niagara region has examples of IPO outcomes across the spectrum.
Sovran Self Storage – now called Life Storage – had a successful IPO that spurred its expansion. Synacor's IPO in 2012 fell flat.
Athenex, a drug company, went public in 2017. The company priced its stock at $11 per share, and shares closed at $12.56 on the first day of trading. After reaching a high of nearly $20 in 2019, its shares more recently have traded in the $13 to $14 range.
Promotional power. ACV gained attention from winning the $1 million grand prize in the 43North competition. The homegrown company's ascent has continued under its CEO, George Chamoun. And the growth is unfolding far from the tech hotbed of Silicon Valley.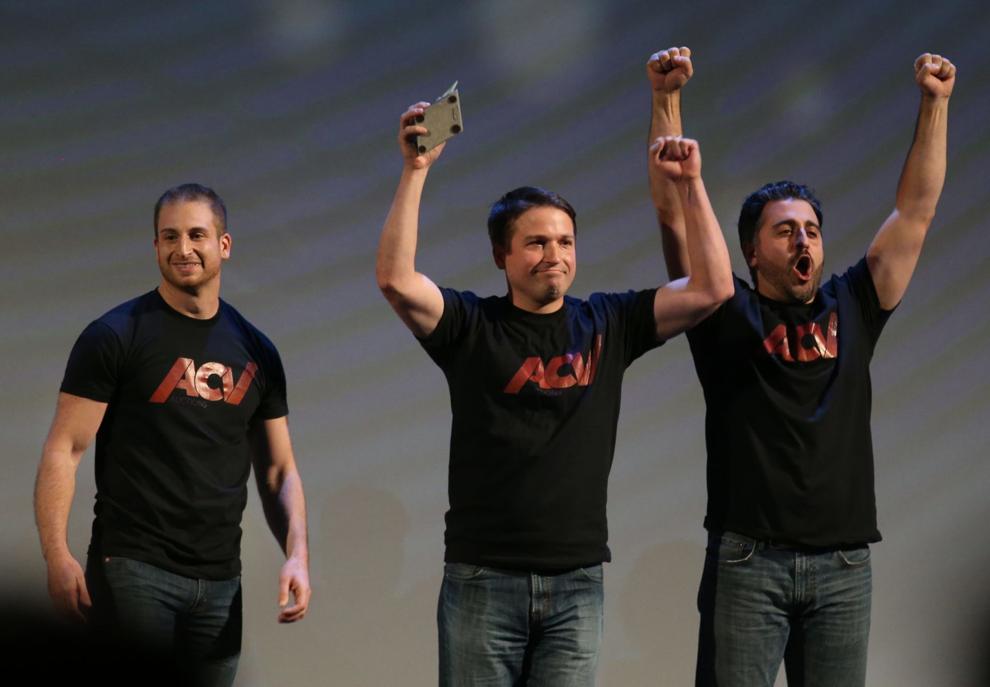 "ACV is already giving Western New York the visibility it needs in the investment community, particularly in the venture capital community," said Marnie LaVigne, president and CEO of Launch New York.
Launch New York mentors and invests in companies in the 27 westernmost counties of New York state. The organization provided some mentorship to ACV early in the company's existence, LaVigne said.
"ACV is a beacon that we have needed for a very long time," she said. "They're already serving that beacon role. But having them go public really shows the complete life cycle that we have needed to demonstrate can be done in Western New York."
Going public would be the next step in its evolution, LaVigne said.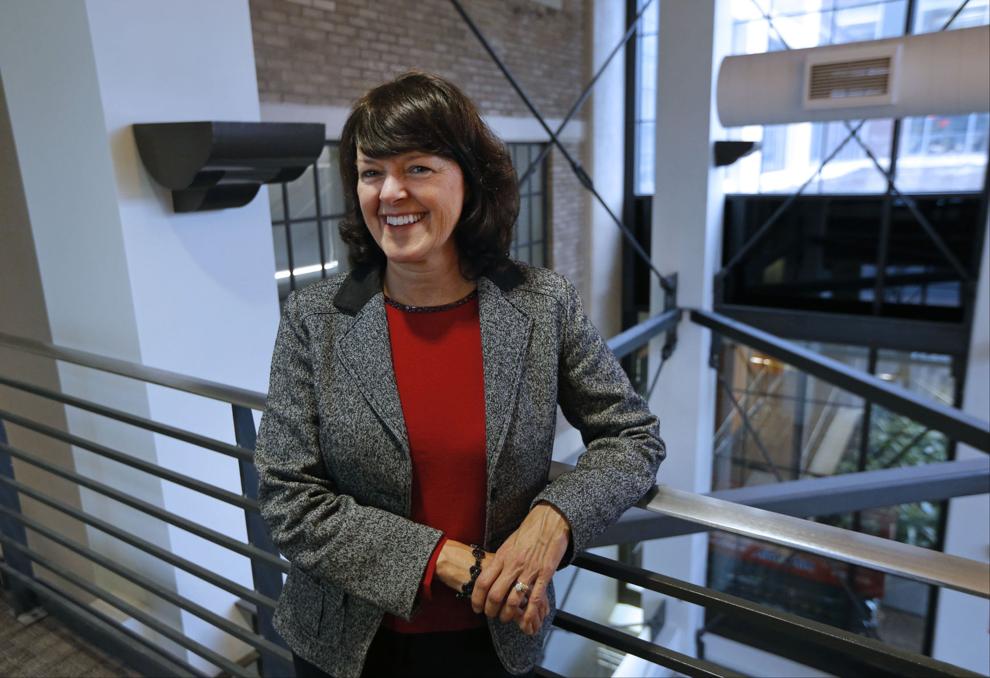 "By all measures, they've broken every record that we've seen in the startup space," she said. "Now we want to see them move into that long-term, well-established company."
43North became a shareholder in ACV by virtue of the company claiming prize money in its competition. Aside from equity, ACV also gives 43North a prominent example to cite when recruiting applicants for the annual contest.
Community pride. With only about 20 companies based in the Buffalo area that are publicly traded, ACV would join an exclusive club.
"That's a real nice little badge for the community to wear," Lannon said. "There's civic pride associated with that."
Dambra said going public gives local residents the chance to identify with a company based here in a new way. "People in the community will understand that this is a publicly traded firm and certainly there is a high level of prestige attached to that," he said.