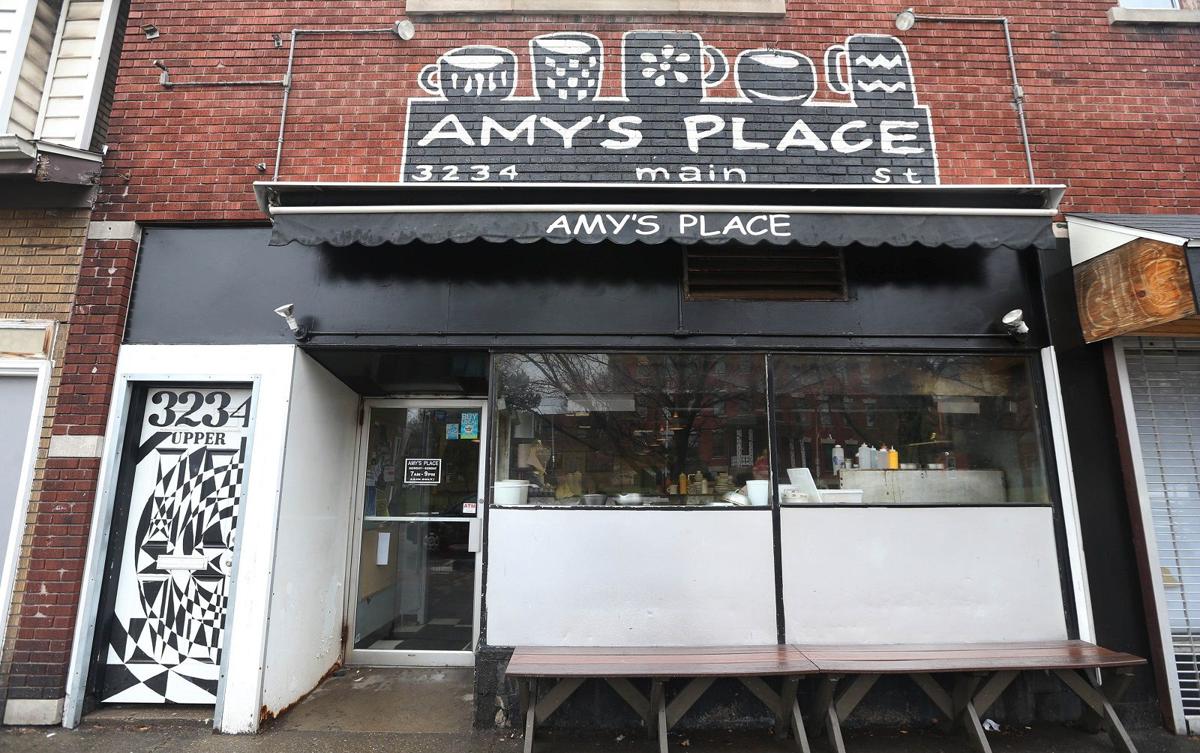 The longtime owner of one of Buffalo's best-known vegetarian and vegan restaurants is ready to pass on his legacy to a new generation.
Greg Kempf, who has owned Amy's Place in University Heights for more than 27 years, is seeking a buyer for the understated but legendary eatery known for its unique dishes such as a lentil-berry sandwich and "wet shoes" french fries.
The restaurant announced late last month that it would close "for an undetermined amount of time," citing the Covid-19 pandemic and other "circumstances." Now, though, in a posting on the restaurant's website, Kempf said he is "looking to move on to another chapter in my life," and welcomed expressions of interest by email.
He said he is "more than willing" to teach the new owners the recipes "and guide them through the day-to-day operations." Any sale would include "all the stock, equipment and furniture."
"The restaurant has been very special to me, past employees and of course my customers. We have a strong following and it's considered an institution in Buffalo," he wrote. "The continuation of the 'legacy' is important to me."
Kempf, who will turn 50 in September, said in an interview that he has owned and operated the restaurant since he was 23, when he bought it from founder Amy Betros, for whom he had worked while studying at University at Buffalo.
Now, though, "it's just time for me to move on," he said, noting that his daughter will be a freshman in college. He added that he and his wife are "empty-nesters" and would like to travel after the pandemic.
"The business is doing well, but it's a work-intensive industry, and I'm going to be 50," the Town of Tonawanda native said. "I'm at that stage in my life."
Kempf said he was "just kind of getting a little burned out the last couple of years," but really started "mulling it over" during the pandemic.
"I couldn't quite give people enough hours to make it worth their while, at least at this point, so that was tough," he said.
He also wants to finish his degree in psychology and media studies, "get into social work and volunteer a little bit, perhaps at a food bank."
"I thought it would be a good time to finish up school," he said. "I'm young enough that I could make a career change at this point, but another 10 years, I'm not sure if I could do that."
He has received some inquiries already, including from out-of-town investors, but wants to sell it to someone local – possibly even a cooperative – who will keep up the tradition and invest in the neighborhood, where he also lives. He said he has some "ballpark figures" of what he wants to receive, but still has to sit down with his accountant.
He will keep ownership of the building.
"I do want Amy's place to continue and benefit the community," he said. "I'd rather take a little less from someone who I know will be there for 10 years or more than from someone who would leave after a year or change it into something else. I'm not trying to get rich off it, but I have put 27 years of sweat equity into it." 
Located at 3234 Main St., across from University at Buffalo's South Campus, Amy's Place has been a mainstay among non-meat eaters for nearly 40 years, since the Lebanese restaurant was founded in the early 1980s by Betros. After she sold the business to Kempf, she helped launch St. Luke's Mission of Mercy at 325 Walden Ave. Betros' sister, who owns Pete's Lebanese Bakery, still supplies the pita and flatbread for the restaurant.
Amy's has a plethora of vegetarian and vegan options – beyond just the standard veggie burger – but has also served meat lovers with chicken, beef, lamb and bacon. The restaurant is small, with some booths, a counter with stools and a few tables.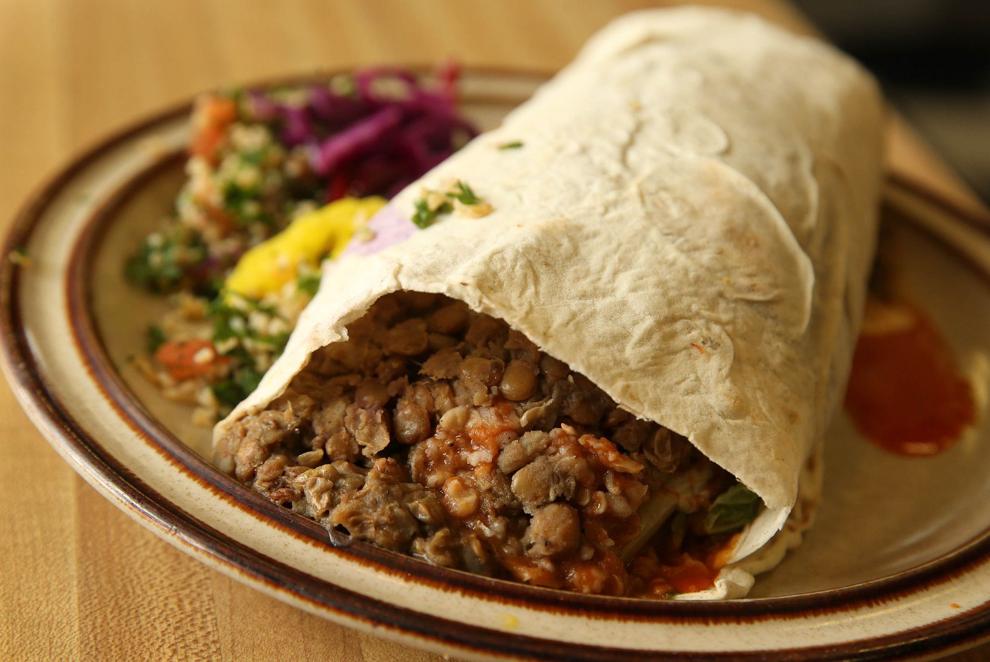 Open from 7 a.m. to 9 p.m. daily, the neighborhood restaurant is popular among not only students and local residents but also has developed a loyal following throughout the region, particularly for items such as its lentil- and wheatberry flatbread, the fries, its jumbo wrap, its Margie meal and other Middle Eastern fare.