Irish Classical Theatre was all set for its return to live performances after almost two years with a production of Samuel Beckett's absurdist play "Waiting for Godot." Opening night was supposed to be Jan. 14.
"We've been waiting to come back. What more appropriate production to have waited so long for?" said Irish Classical's marketing director Mary Loliger.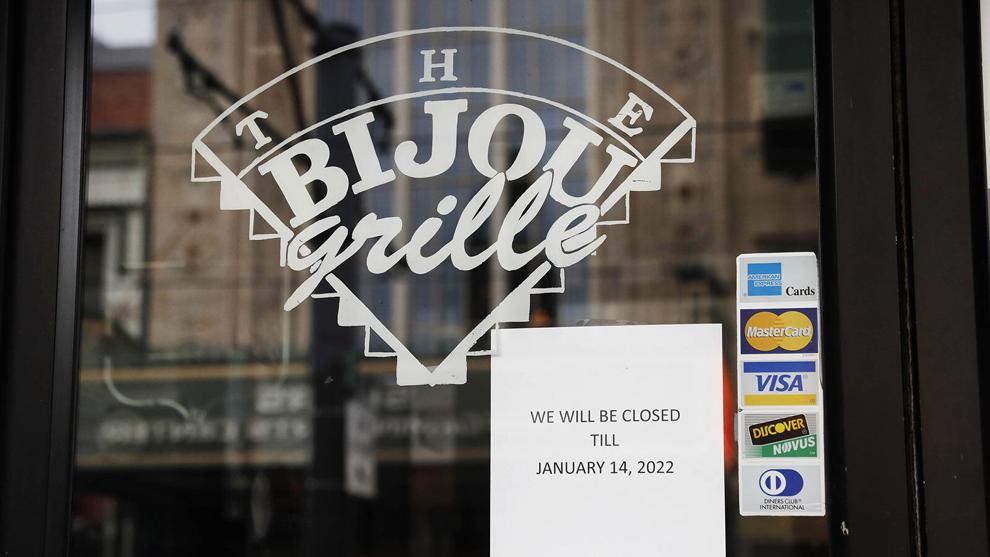 The latest wave of Covid-19 that is infecting a record-setting number of Western New Yorkers isn't closing the show.
But, the wait will be a little bit longer. "Godot" has been rescheduled to open Jan. 21.
A lot has changed since March 2020 when the pandemic closed everything from schools and government buildings to indoor dining and entertainment venues. And while the latest surge of Covid cases is sickening about 2,000 people a day in Erie County alone, everyday life seems to be going on. Kids have been back in school since September. Many people are back in their offices. Restaurants and bars are open. Stadiums are filled.
Not that life is back to normal by any means. With so many people sick and so many jobs unfilled, disruptions continue. Hospitals are filling up. Airlines have been especially hard hit, with thousands of flights canceled since the holidays.
City and county governments in Western New York have seen their ranks hit by the virus over the last couple of weeks but are managing to find ways to keep services going.
Buffalo Public Works Commissioner Mike Finn assured city residents that they would have enough people to handle salting and plowing for this week's lake-effect storm, and that if need be, the city could call on members of other departments like parks, the water authority and the sewer authority to help. "So we can backfill any vacancies we have."
The public transportation system is feeling the strain, yet the trains and buses are still running, said Helen Tederous, a spokeswoman for the Niagara Frontier Transportation Authority. "The Metro team is making it work, with overtime and creative operations, so the reductions are limited."
What's taking an especially hard hit this wave is the local live art community.
Buffalo's theaters and concert halls, which went dark for more than a year and are only just reopening, are grappling with what to do about the latest surge.
Hundreds of Buffalo theater fans lost their shot at seeing the Broadway show "Hamilton" at Shea's Performing Arts Center after multiple performances were canceled the last few weeks.
The Buffalo Philharmonic Orchestra switched its performances of Mozart's opera "The Magic Flute" at Kleinhans Music Hall on Jan. 22 and 23 to other compositions by Mozart that don't involve singing.
Nickel City Opera's production of "Rigoletto" at Nichols Flickinger Center for the Performing Arts was supposed to take place Jan. 22 and 23. Renowned tenor Eric Fennel was scheduled to fly in from Germany to star in the performance. But the Buffalo-based opera company decided to postpone until June 25 and 26.
"Nobody wants to do it, but we had to," said spokeswoman Eileen Breen.
Road Less Traveled Productions postponed the opening date of one play, "Tribes" by Nina Raine, to March 3. "Breadcrumbs," by Jennifer Haley, originally scheduled March 3 through 27, was canceled from the 2021-2022 season.
Late Wednesday morning, Loraine O'Donnell, Executive Artistic Director of Kavinoky Theatre, sent out an email alerting patrons that their production of the play "The Lifespan of a Fact," which was supposed to open next week, has been rescheduled for June 10 to 26.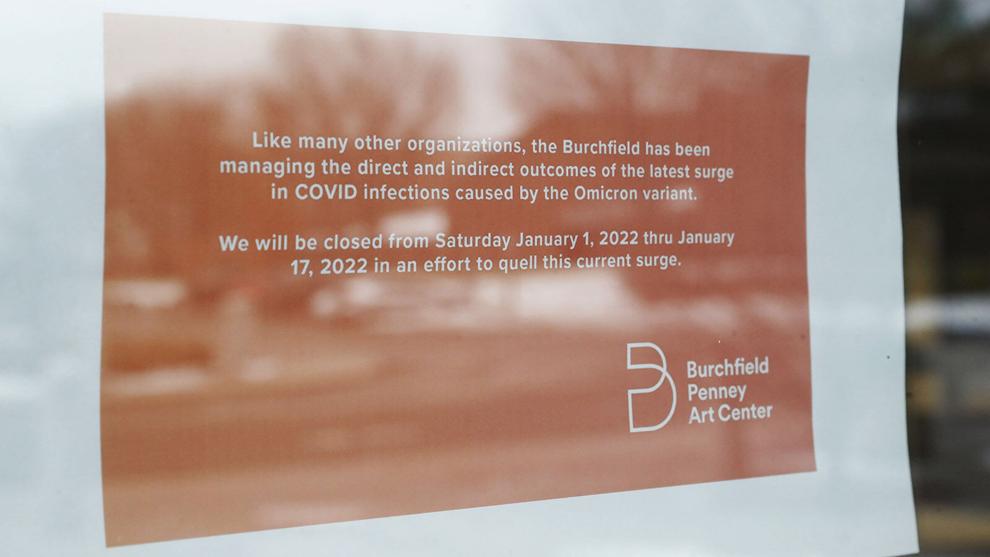 "We are postponing. It's all about safety for our audiences and our cast and crew, as much as we want to be back," she said.
The theater company, based at D'Youville College, put on two shows since the fall when they returned to live theater. "Nobody got sick. It went great. But now with this new infection, it's really tough. We're not going to take any chances." 
Officials hope to reopen the art center Jan. 20.
O'Donnell said she and D'Youville President Dr. Lorrie Clemo came to the decision together.
The pandemic has been difficult on the theater community, O'Donnell said, just as it has been for everybody else.
But it has also taught some valuable lessons.
The theater community is famous for its "the show must go on" attitude.
"As theater people, we love what we do," she said. "We're used to giving 150%. A lot of us put our health on the back burner. ... We'll do anything to get past opening night. Maybe not eating the best. Not getting the best sleep. Putting ourselves second. ... If the pandemic has taught us anything, it's taught us about self care. Not just self, but care ... for everybody."