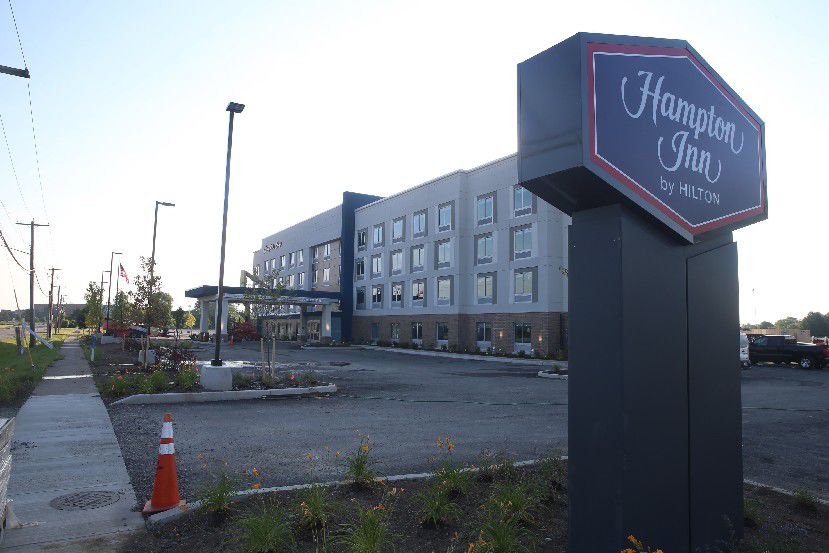 Amherst officials want to sell the site of a hotel at the town's Northtown Center recreation complex to Uniland Development Co. for $710,000.
Uniland by the end of the month plans to open its $14.4 million Hampton Inn Buffalo-Amherst at 1601 Amherst Manor Drive, just off Maple Road along Millersport Highway. The company owns the hotel building but has a ground lease that pays the town $54,600 annually for the underlying land.
Supervisor Brian J. Kulpa, who was not in office when the town struck the deal with Uniland, said he wants to limit any potential liability issue stemming from Amherst's ownership of property where a private company operates a hotel and get the property fully onto the tax rolls.
"It should have just been a clean sale," Kulpa said, adding, "It's basically taking the money up front instead of spread out over time."
Uniland was the only developer that responded to the town's request for proposals to build a hotel on a 3-acre site at the Northtown Center ice rink and recreation facility.
Critics said Amherst already had enough hotels in the area of Maple and Sweet Home roads.
But Uniland and proponents of the project said the hotel would help attract more out-of-town and out-of-state athletes and visitors to the ice rink complex and it made sense to build a hotel that also could serve the nearby University at Buffalo North Campus.
Uniland planned a 107-room, four-story hotel that is designed to better accommodate sled-hockey players and other athletes with disabilities.
Hotels generally are not eligible for tax breaks but Uniland in 2018 won $1.15 million in incentives from the Amherst Industrial Development Agency by arguing the project was worthy of an exception for tourism destinations.
Kulpa said he understood why the Town Board approved an agreement that provides regular operating revenue through a ground lease with Uniland, but over time those annual payments lose value because of inflation.
"The purchasing power of that money becomes less and less in the out years," Kulpa said.
The Amherst Town Board is set to vote on the sale contract at Monday's meeting.
The Buffalo News: Good Morning, Buffalo
The smart way to start your day. We sift through all the news to give you a concise, informative look at the top headlines and must-read stories every weekday.