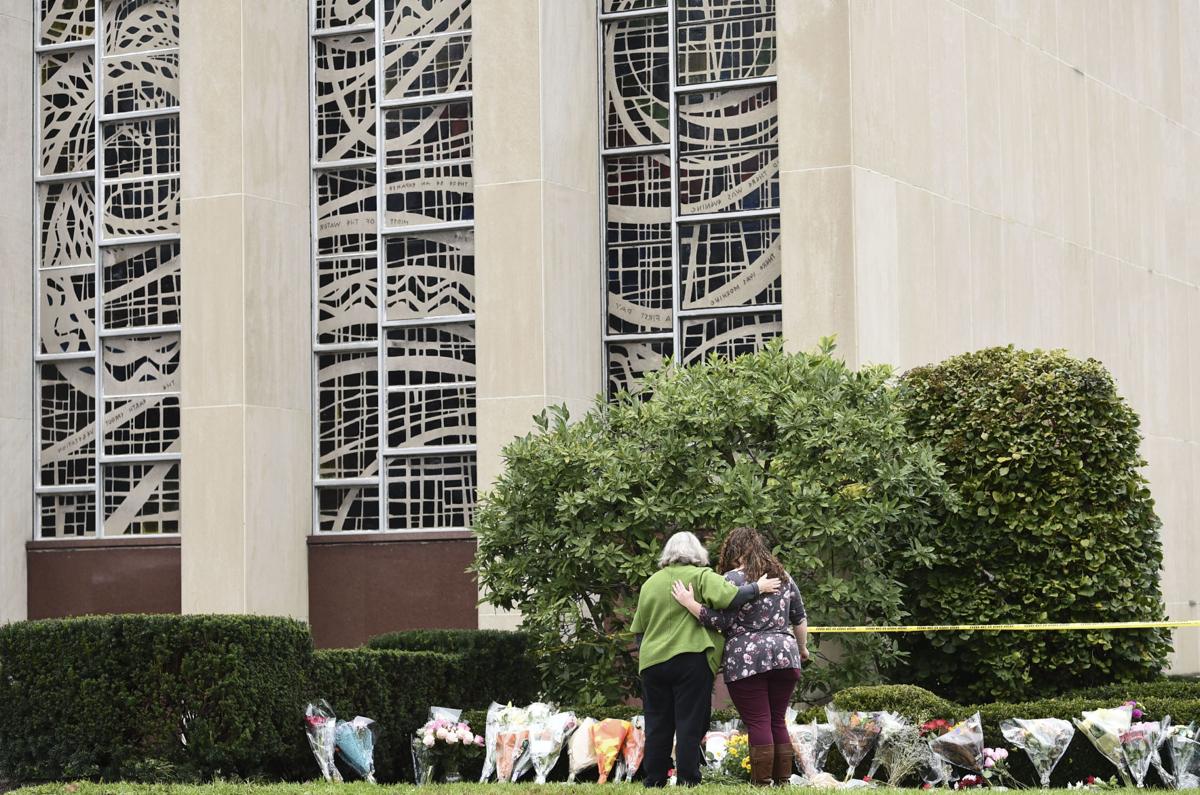 The Buffalo Jewish Federation and the Jewish Community Relations Council are hosting an all-faiths gathering Sunday night in the wake of Saturday's fatal shooting at a Pittsburgh synagogue.
"A Gathering of Hope and Healing" will begin at 7 p.m. at Temple Beth Tzedek, 621 Getzville Road, Amherst.
"People of all faiths, backgrounds and ages across the Buffalo community are invited to join together," organizers stated on the event's Facebook page.
Organizers said a brief program will consist of "spiritual readings and musical selections to honor those murdered and injured at the Tree of Life Synagogue in Squirrel Hill, Pittsburgh."
Eleven people were killed and six others injured in Saturday morning's shooting, which is believed to be the deadliest anti-Semitic attack in U.S. history.
The organizers' announcement stated: "At this time of mourning and reflection, we affirm that what we share is greater than what might divide us. We dream of and vow to work to bring closer the time '... When everyone shall dwell under their vine and under their fig, and none shall make them afraid.' ( Micah 4:4)."
Doors will open at 6 p.m. for those who wish to have private reflections.
Organizers said that rabbis and cantors from across Buffalo will be available and that there will be a security presence at the event.
Get local news delivered to your inbox!
Subscribe to our Daily Headlines newsletter.