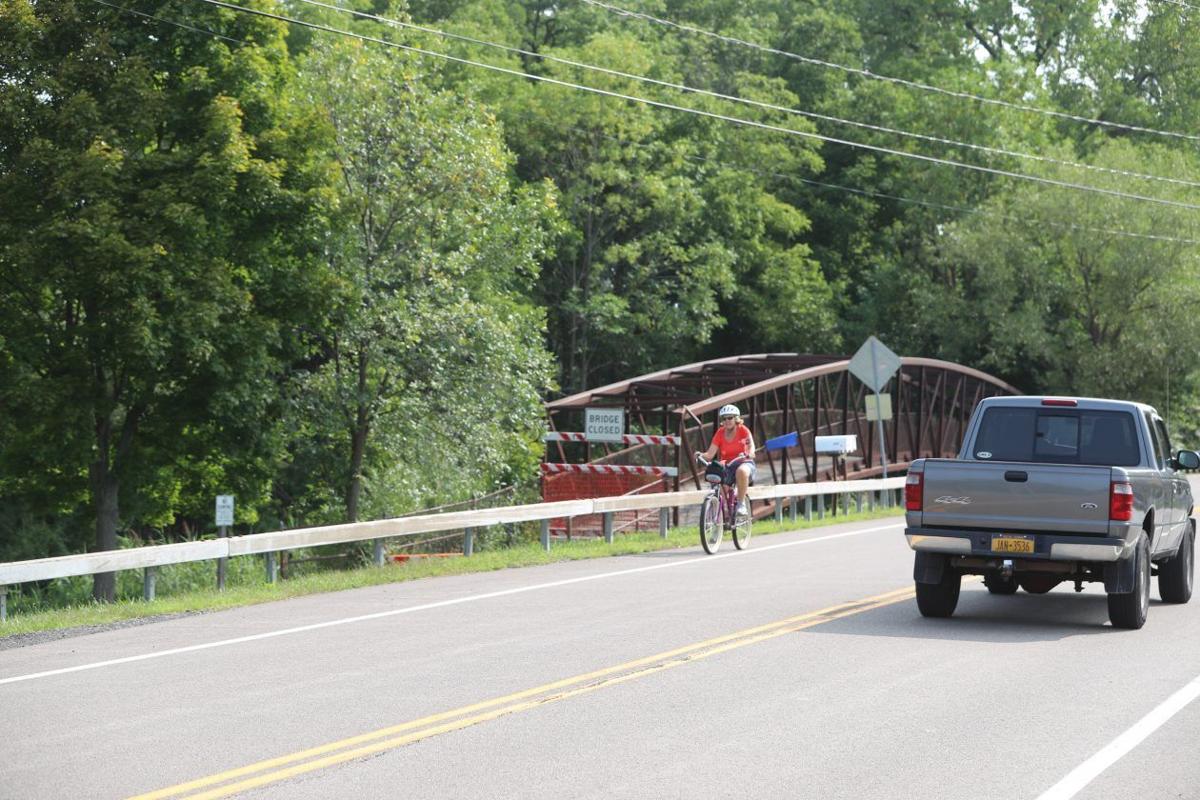 Crews this weekend plan to replace a pedestrian bridge running along Tonawanda Creek in north Amherst that closed 14 months ago.
Town officials in August 2018 shut down the pedestrian bridge that carries the Erie Canalway Trail across Ransom Creek because an engineering consultant determined the span wasn't safe.
Starting Friday, a contractor will remove the existing bridge and put in place a new bridge, with the work expected to finish by late Sunday, said Highway Superintendent Patrick Lucey Jr.
This work requires the closing of Tonawanda Creek Road between Hopkins Road and Campbell Boulevard over the weekend because cranes and other heavy equipment needed for the job will be set up on the vehicle bridge that runs alongside the pedestrian bridge, Lucey said. The pedestrian and vehicle bridges both should open by Monday morning, he said.
The town-owned bridge, located north of the Donald Spoth Farm and Greenhouse, is jointly maintained by Amherst and the county. The town, county and state Canal Corporation all agreed last year that the 40-year-old bridge needs to be replaced because of how much the span had deteriorated.
"It was not salvageable," Lucey said.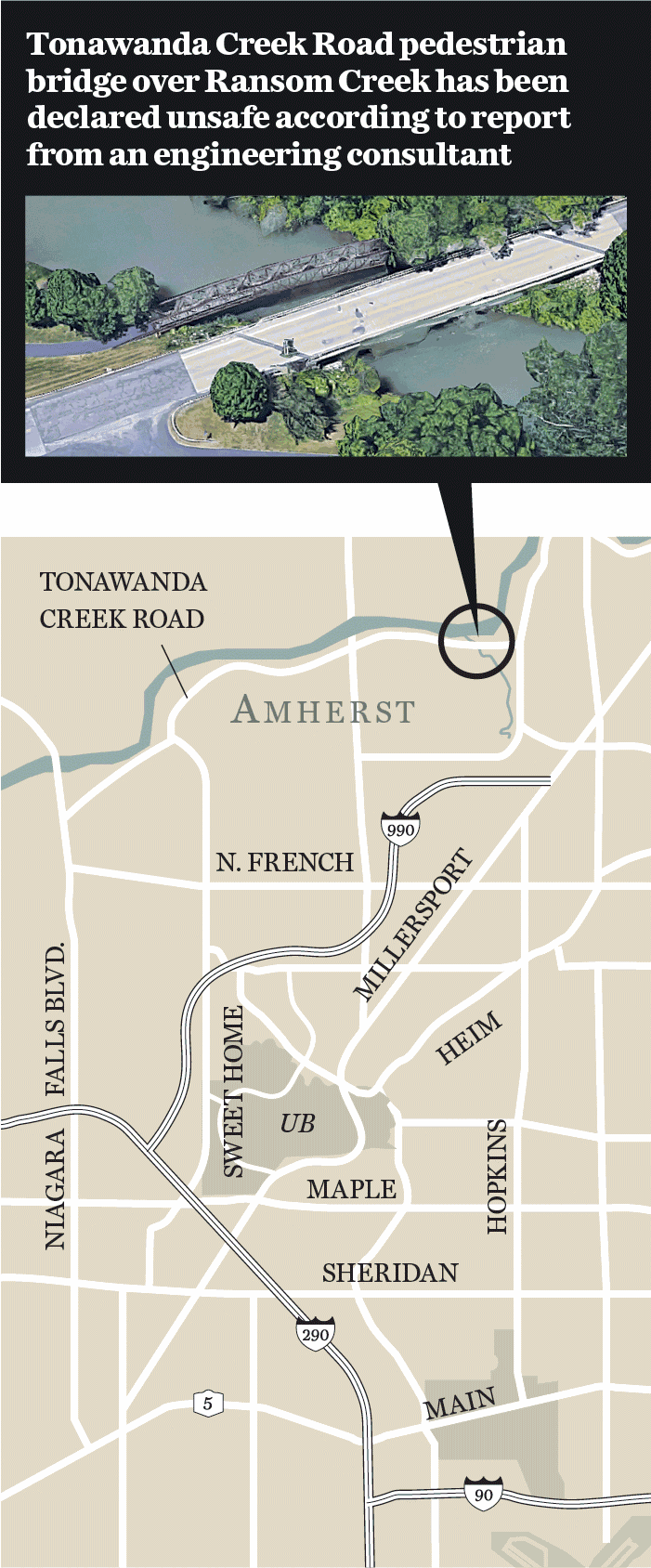 It's a 134-foot steel span, with wood decking, that sits on concrete supports.
Much of the metal in the bridge was bent or rusted, Lucey said. The pedestrian bridge appears to tilt slightly to the south, toward the road bridge, due to extensive rusting most likely caused by road salt used on the neighboring road bridge splashing onto the pedestrian span.
To extend the life of the replacement bridge, Lucey said, he plans to send out a crew each spring to wash off any road salt.
It took longer than anticipated to go through the permitting process and to secure funding for the replacement project, Lucey said.
The town budgeted $380,000 for the work. The bridge was assembled at another location and will be transported to the site of the bridge for installation.
Closing the pedestrian bridge created a hazard because the bridge that carries vehicle traffic over Ransom Creek doesn't have room to safely accommodate bikers and walkers alongside cars and trucks traveling at the 45 mph speed limit on Tonawanda Creek Road.
Town and Erie County officials put up signs warning pedestrians and bicyclists not to use the vehicle bridge, but they knew people would try to do it anyway.
That's why, as a temporary measure, the county – at the town's urging – lowered the speed limit on that section of the road to 35 mph. The speed limit will go back up once the pedestrian bridge is replaced and reopened.