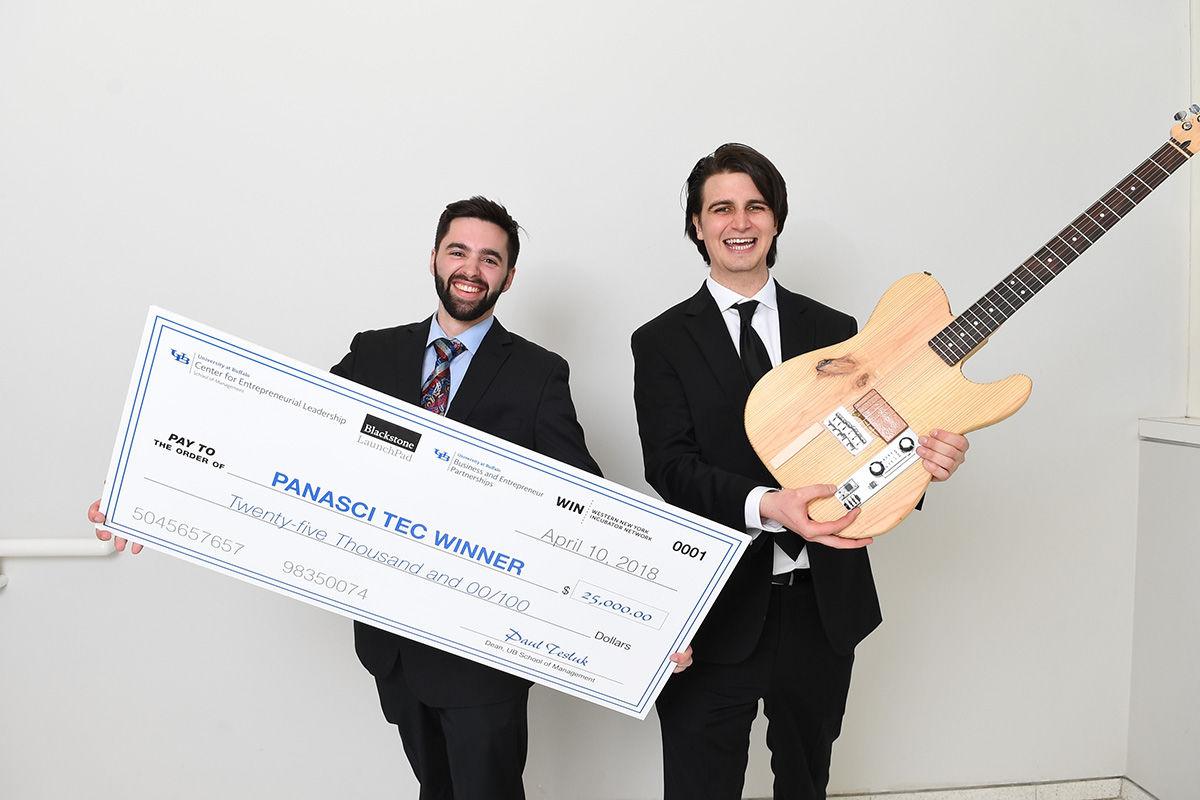 Aviate Audio, an Amherst company that makes music electronics, won $50,000 in a statewide competition.
The company, formed by University at Buffalo graduates Ryan Jaquin and Shane Nolan, was among 14 finalists in the FuzeHub Commercialization Competition. Six companies each won $50,000 prizes in the competition, which supports companies' efforts to bring their technology developments to market.
FuzeHub is a nonprofit organization that supports small- to medium-sized manufacturing and technology companies in New York State. 
The Buffalo News: Good Morning, Buffalo
The smart way to start your day. We sift through all the news to give you a concise, informative look at the top headlines and must-read stories every weekday.