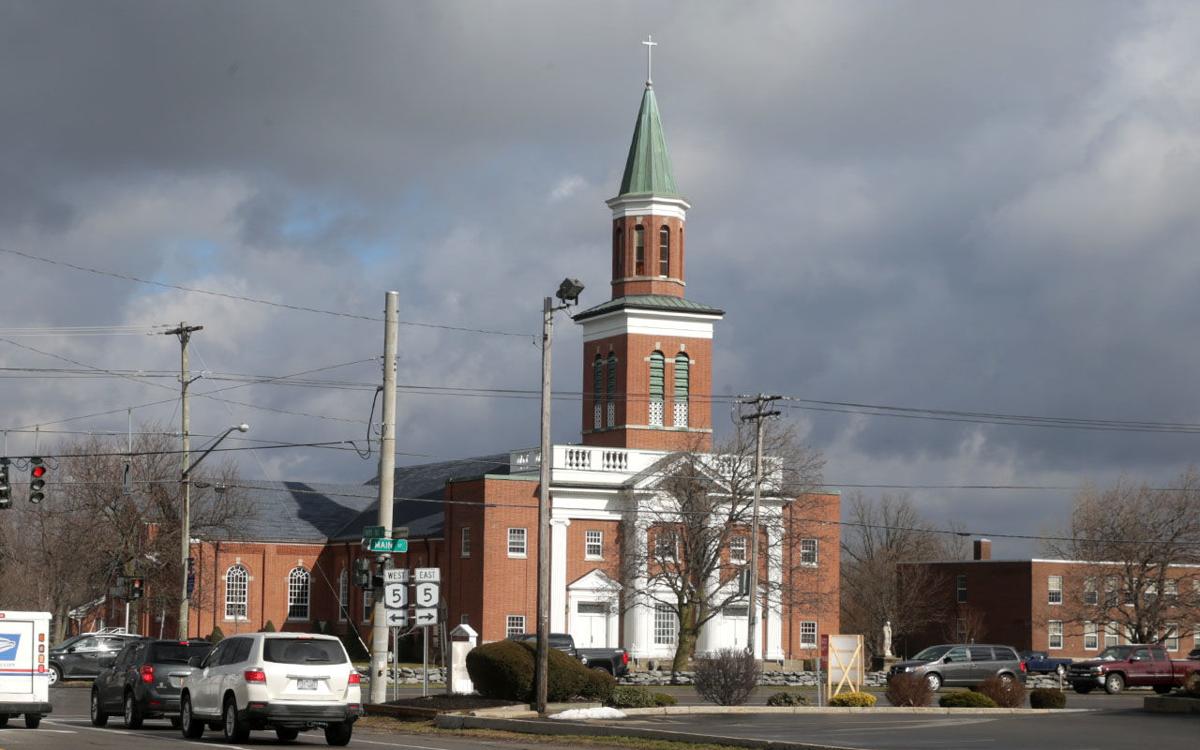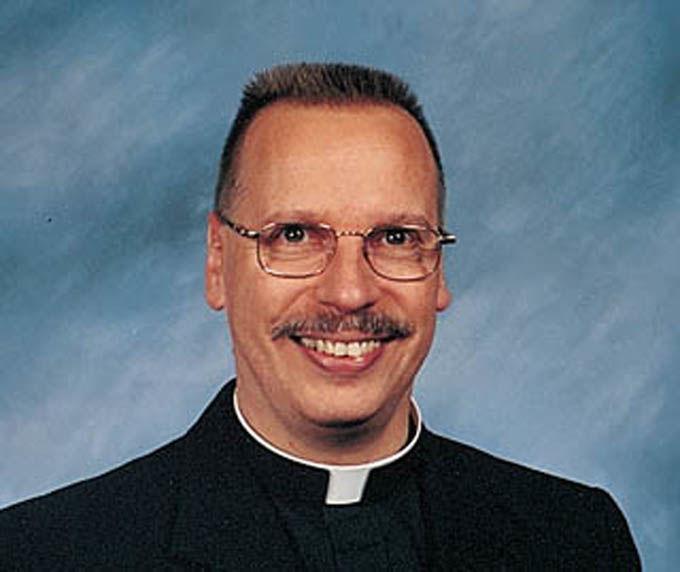 The Buffalo Catholic Diocese suspended the Rev. Ronald P. Sajdak due to a complaint alleging that Sajdak, before becoming a priest, sexually abused a teenage boy.
Sajdak, the pastor of a Catholic church in Clarence, was a teenager himself in the 1970s when the accuser alleges the abuse began.
The accuser said Sajdak, 63, blackmailed him into an abusive sexual relationship. The man said he was 13 when the abuse started and that the blackmail and sexual relationship lasted 10 years.
Buffalo Diocese officials said it took six months for them to suspend Sajdak on Saturday because a board of lay Catholics that reviews complaints of abuse initially determined that the case fell outside the scope of clergy sexual misconduct.
The unusual case demonstrates the enormous shift in the diocese, from an organization that previously allowed priests accused of molesting children to return to parishes to one now suspending priests for alleged conduct that occurred before they were ordained. It is part of the 191 complaints lodged with the Buffalo Diocese after a clergy sexual abuse scandal erupted in February.
Local attorney Kevin Stocker represents the 60-year-old Erie County man who accused Sajdak of abusing him and applied for compensation from the diocese.
According to a claim filed by Stocker in May, Sajdak would have been around 16 at the time that the abuse is alleged to have started, and the alleged abuse happened more than a decade before Sajdak was ordained to the priesthood.
The man accusing Sajdak provided few details about the sex abuse, but he said that what happened has tormented him for years.
And even if it occurred prior to Sajdak's being a priest, he said, "Do you still really want him there?"
Bishop Richard J. Malone said the suspension of Sajdak "is part of my commitment to do the work in a stronger, more transparent way."
"He was not a priest at the time of the abuse. It started in his teens, and so the Review Board studied that one and ruled it out as abuse of a minor," said Bishop Richard J. Malone. "But I thought it would be a good thing to take a good look at it."
Lawlor F. Quinlan, a lawyer for the diocese, corrected the bishop by saying that while the Review Board had considered not making public that an allegation had been made against Sajdak, the board has not yet made a recommendation on the claim because it is still being investigated.
The man accusing Sajdak asked not to be identified. He told The News in an interview that he wasn't interested in money and simply wanted Sajdak removed from ministry so that children would be protected.
Sajdak is pastor of Nativity of the Blessed Virgin Mary Church in Clarence. He was removed from active ministry Saturday, along with Monsignor Frederick D. Leising, former pastor of the parish, who was accused of forcibly kissing a 19-year-old woman following an event at a church in Barker in 1988. Leising denied the allegation.
Sajdak did not return two voicemails seeking comment.
The man said Sajdak gave him $50 to take a photograph of him in a bathing suit, then threatened to show the man's friends the picture if the man didn't pose nude for another photograph.
The man said Sajdak continued to blackmail him by threatening to expose their sexual acts to his family.
The man said he hadn't spoken about the alleged abuse with anyone – not even his wife of 30 years - until he told Stocker.
"I kept it to myself because I really don't want people to have pity on me," he said. "I feel embarrassed, and there's a lot of feelings inside I don't want to bring up."
He said the abuse happened dozens of times in the basement of the Sloan home of Sajdak's parents.
He said Sajdak was in the seminary at the time of the abuse and would come home occasionally on weekends and in the summer.
After high school, Sajdak attended Wadhams Hall Seminary College in Ogdensburg from 1973 to 1977 before joining the Discalced Carmelite Community in Boston, Mass.
Sajdak also attended Catholic University of America in Washington, D.C., and the Washington Theological Union Seminary, where he received a master's degree in 1989. He enrolled in 1992 at Christ the King Seminary and was ordained as a Buffalo Diocese priest in 1996, according to short biographies of the priest published in Western New York Catholic, a monthly newspaper.
When asked Monday by a reporter at a news conference whether an abuse allegation from someone's teenage years would disqualify that person from becoming a priest, Malone said that he didn't know all of the details of the accusation against Sajdak.
"Sometimes, you know, teenagers will get involved in some experimental stuff. We've known that for years," he said.
Malone also said that he does not know what was in Sajdak's file for admission into the seminary.
"Certainly, if we knew that a priest or a candidate for the priesthood had been involved with a minor in an inappropriate way, he would never be allowed into the seminary. Not a chance," he said.
But Quinlan cautioned against turning away people interested in the priesthood "because of a concern for something else."
"I understand that transparency is important. I understand that people want to look into the past of their priests," he said. "But St. Augustine, if you read his confessions, he lived a life of debauchery before he became a priest, and he became a great priest and a great bishop and one of the greatest saints in the history of our church."
Get local news delivered to your inbox!
Subscribe to our Daily Headlines newsletter.