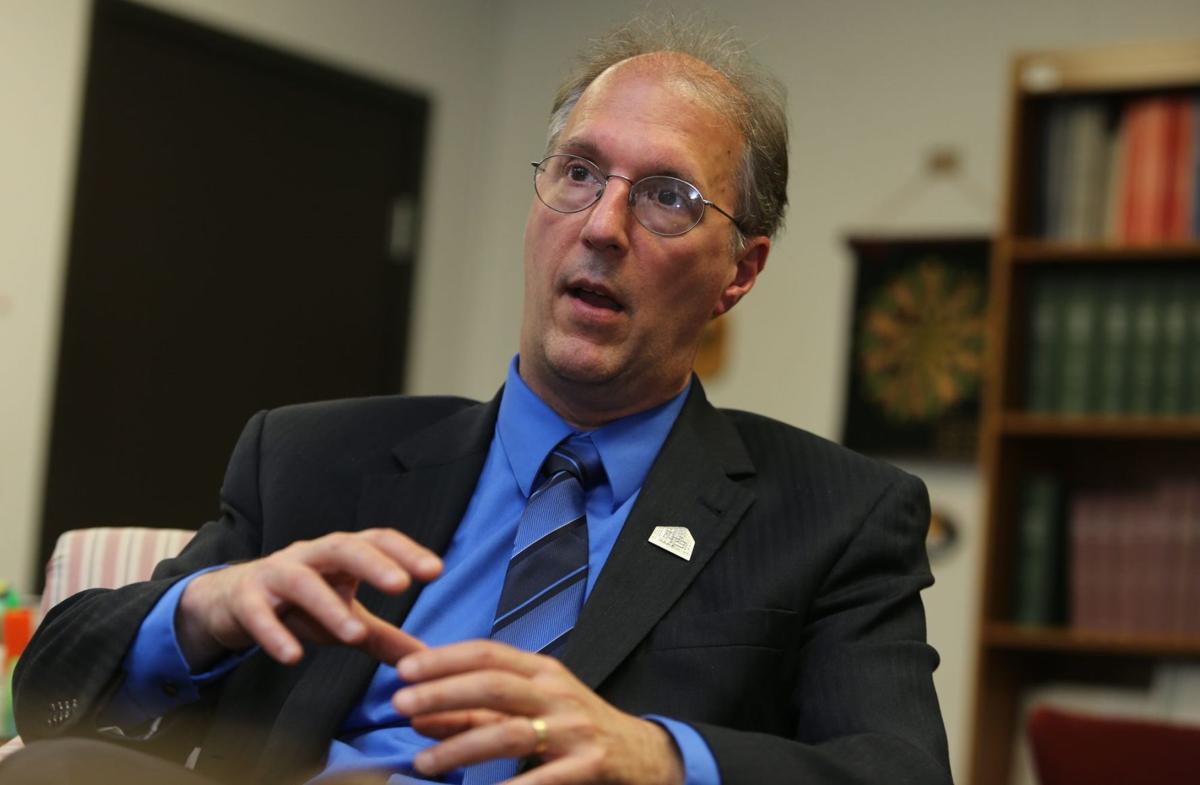 Have you been drinking alcohol while working at home during the Covid-19 pandemic? Has your drinking climbed overall during quarantine and the stilted reopening of public gathering places? Have you joked that you're using booze to kill the novel coronavirus?
For many, those behaviors will go away when Covid-19 becomes far less threatening. For some, they will set the stage for alcoholism, said Kenneth Leonard, director of the University at Buffalo Clinical and Research Institute on Addictions.
Meanwhile, they will boost your likelihood of infection and lower your ability to battle the new coronavirus should you contract it.
"Drinking causes inflammation and it reduces the ability of your immune system to fight off viruses and bacteria and all of the things that make people sick," said Leonard, a professor of psychiatry in the UB Jacobs School of Medicine and Biomedical Sciences.
Addictions researchers say it's too early to completely understand pandemic-related alcohol use and its impact on individuals and families. Past clinical studies clearly show that alcohol abuse at any time disrupts sleep and raises the risk for domestic abuse, liver and gastrointestinal disease and many types of cancer.
Leonard estimated that alcohol consumption has dropped during the pandemic because of limited access to bars and restaurants, "but not by a huge amount."
Kathy Calabrese caught a cold while visiting friends in New York City the first weekend in March and struggled to shake it off after she got home. The 72-year-old mental health therapist grew annoyed as her stuffy nose and cough persisted through the next several days. Her two daughters and close friends grew terrified. They urged her to get
Q: What can drive more drinking?
A lot of people are stressed right now and don't have access to the normal ways of coping. They can't go out to a gym. They can't go out to sporting events. They can't go out to live music events. Unemployment is also associated with increased drinking. That's probably partly because of stress and partly because there's not a need to get up at 6 a.m. and go to work.
Q: What might alcohol fuel in terms of how we've been instructed to avoid or prevent Covid-19?
There's a lot more risk-taking when you've been drinking. Your appraisal of how risky it is to be interacting with people will go down. You won't think about not wearing a mask as being risky. People focus on the positive things that are going on. They don't worry about the negative things that might happen sometime in the future.
Q: What would signal that someone is drinking too much during this pandemic?
I advise people under all conditions to follow the National Institute on Alcohol Abuse and Alcoholism guidelines. For men, no more than four drinks a day and no more than 14 drinks a week. For women and people 65 and older, no more than three drinks on any one occasion and no more than seven a week. If people are having multiple days where they're waking up and they're not feeling great because they've been drinking, or they notice that they're drinking just a little more each day, that's something to watch out for, as well.
Q: Is this a more dangerous time for someone with an alcohol use disorder who has been sober for months or years?
It can be, in part because of the stress that's involved and the fact that a lot of the things that they may have learned in terms of coping are not available for them. The other thing is social isolation. One of the major things that we know is that it helps when people have a group of friends who are supportive of their sobriety. They don't necessarily have access to those people now. There are a lot of treatment centers and self-help groups that that have tried to step up for that and create more of an online presence.
Q: Is there any other way that they can take steps to protect themselves during a holiday weekend now that bars and restaurants have reopened in at least some capacity?
The best thing really is to get on the phone with people who are supportive, friends who are supportive, family who are supportive. Try and do alternative activities that don't have the possibility of alcohol. The group I'm a little bit more concerned about is younger adults who've been away from the bars for a period of time because a lot of their drinking is based on socializing and that's been restrained. I think that desire to get out there and have fun and be with friends will lead to overindulgence.
For people who are able to work from home, but also others, the goal is to maintain a regular schedule. If you normally work 9 to 5, get up and work at home 9 to 5. Don't stretch it out over all hours or figure out how to have a couple drinks in the afternoon and then get back to work later in the evening. People have to have some kind of flexibility, but it's important for to try and maintain that kind of structure in their days.
Q: For those who think alcohol can kill the coronavirus?
You would die from alcohol poisoning before you would ever get enough alcohol in your system to do anything.
Q: If someone wants help, what is the best way to get it?