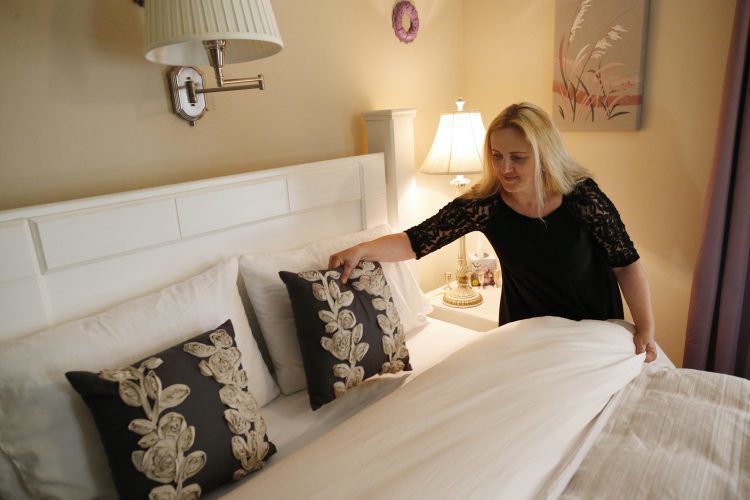 ALBANY –  Airbnb, looking to protect its lucrative business dealings in New York City, on Wednesday offered several concessions to its critics, including a statewide initiative to collect taxes on consumers who use the home-sharing web service.
If implemented, the offer would be worth an estimated $90 million annually to the state. The figure does not include local sales and special accommodation tax revenues.
Airbnb's offer occurs as the San Francisco-based company presses Gov. Andrew Cuomo to veto a measure that will eat into its New York City rental listings.
The company is under attack by critics – led by hotel and a hotel workers union – on a number of fronts. In New York City, it is trying to beat back lawmakers and others who say home-sharing sites like Airbnb eat into the affordable housing stock.
In other areas, such as Niagara Falls, bed-and-breakfast owners have complained of unfair competition from Airbnb's home and room renters who do not collect occupancy and other taxes on guests, The Buffalo News reported this summer.
The company says it needs authorization from the state or localities to collect the taxes via its online site at the time of reservation bookings. The company's website says it does collect taxes in advance – meaning it's up to house and room hosts to collect and pay the taxes – in five New York counties: Delaware, Essex, Franklin, St. Lawrence, Sullivan and Tompkins.
The tax collection idea was one of several Airbnb executives offered Wednesday as part of the firm's effort to get Cuomo to veto a bill approved in June with provisions that include a $7,500 fine on Airbnb hosts to advertise illegal units, which include occupancies of fewer than 30 days in apartment buildings unless the unit's host, or tenant, is on site.
Airbnb said Wednesday it will institute a policy limiting hosts to advertise only one unit at a time throughout the city. Critics called it too late and too little and are urging Cuomo to sign the measure.
Airbnb said its tax collection plan would be similar to that used by hotels, in which state and local taxes are part of a consumer's online reservation.
Cuomo has until Oct. 29 to sign or veto the bill.
Get local news delivered to your inbox!
Subscribe to our Daily Headlines newsletter.