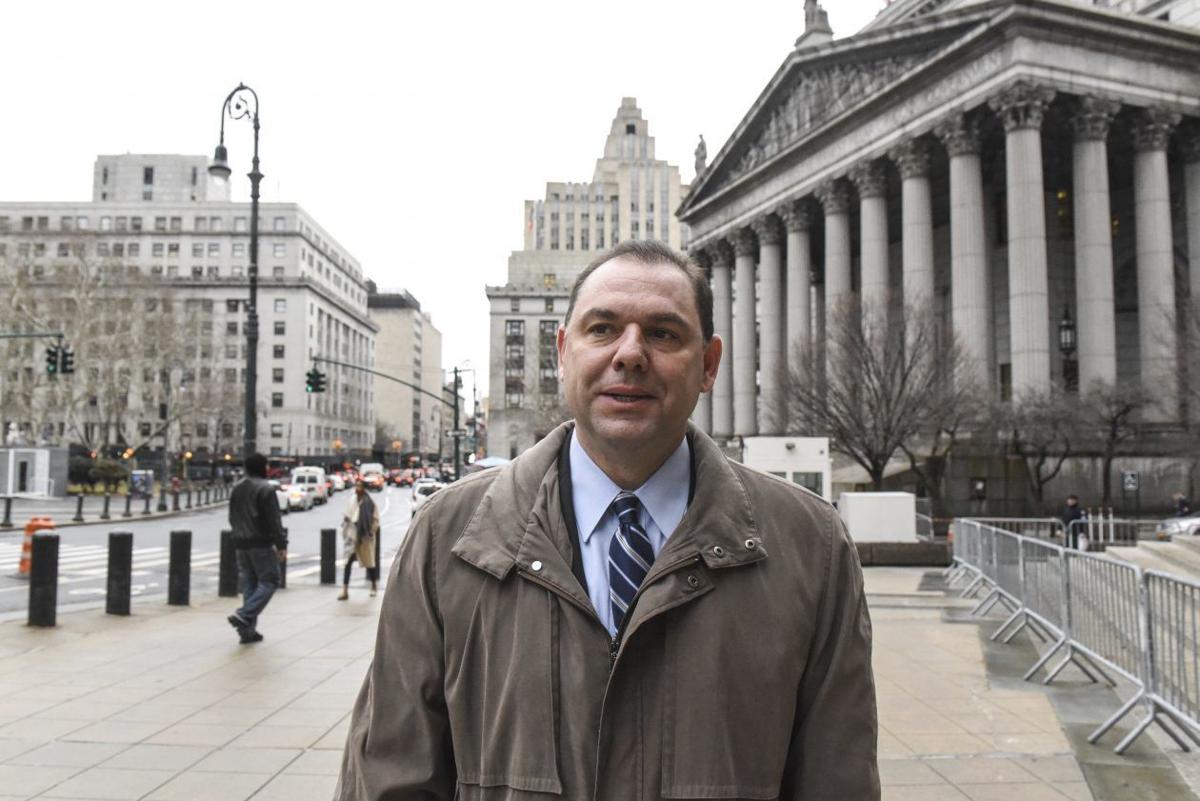 ALBANY – Joseph Percoco's fate now rests with the jury.
Nearly six weeks after the corruption trial began, jurors Thursday afternoon were dispatched by U.S. District Court Judge Valerie Caproni to begin deliberations into whether Percoco, a longtime confidante of Gov. Andrew M. Cuomo, used his top government post to enrich himself via bribes paid by two companies with business before the state.
Also charged in the 10-count case are Peter Galbraith Kelly, a former energy company executive who hired Percoco's wife at a time when it was seeking assistance from Albany with a downstate power plant, and Steven Aiello and Joseph Gerardi, founders of Syracuse-based Cor Development that prosecutors say paid Percoco to help with projects in central New York.
Jurors broke Thursday evening after about four hours of deliberations. They will resume their work first thing Friday morning.
Showing some of the complexities of a case – which includes jurors having to decide whether actions Percoco took constituted "official acts" – Caproni wrote 44 pages of instructions she read to jurors on Thursday in the lower Manhattan courtroom.
Caproni made no mention of "ziti" – the term prosecutors say Percoco used to describe the bribes he received – or Cuomo, whose name came up often since the trial began on Jan. 22. Cuomo and Percoco are longtime friends. Cuomo was not charged with any wrongdoing.
The judge did bring up former lobbyist Todd Howe, the prosecution's star witness who testified against Percoco and the others. Howe has pleaded guilty to eight felonies, several involving the alleged bribery scheme involving Percoco and the three business executives. Defense lawyers have sought to make the trial into a referendum for jurors on Howe; his name came up hundreds of times over the past two days of closing arguments by lawyers from the four defense teams.
"A judgment in the government's favor in a case that has Todd Howe's fingerprints on it is not justice. Todd Howe is a malignancy on justice,'' Barry Bohrer, one of Percoco's lawyers, told jurors.
In her jury instructions, the judge noted Howe's participation in the case as a cooperating witness, noting that convictions in this case can be made "on the basis of such a witness's testimony.''
But, Caproni noted, jurors had to weigh all the evidence to decide if they consider Howe credible. "You should ask yourselves whether he would benefit more by lying or by telling the truth? Did Mr. Howe believe that his interests would be served by testifying truthfully or falsely?'' the judge wrote.
Prosecutors from the U.S. Attorney's Office in Manhattan urged jurors to also consider the dozens of other witnesses and evidence presented – mostly emails from any number of state officials, including Percoco – that they say show Percoco and the businessmen engaged in a systemic pattern of bribe-making and receiving and Percoco-driven actions with state officials to try to help their companies.
Prosecutors have sought to make the case against Percoco far more simple-sounding for the jury than defense lawyers, who they say have sought to confuse jurors over six weeks. David Zouh, an assistant United States attorney, told jurors in his summation, for instance, that a single phone call between Percoco and a state official in 2014 constituted a crime when he sought to get help on a labor union matter for Cor Development.
"That is the official action. That call is the crime. That call is what makes Percoco guilty,'' Zouh said.
Beyond the crimes Percoco and the others were alleged to have committed, the trial brought out a series of insights about the Cuomo and his administration – involving political fundraising by the governor, strange workplace environments where some officials were blocked from leaving for other jobs, how Percoco got to keep his taxpayer-supported office near Cuomo after he became a private citizen, a lack of transparency on everything from Cuomo's schedule to use of private emails to conduct public business, interpersonal relationships among Cuomo's top loyalists and a remarkable amount of time and staffers needed to carry out each of Cuomo's public events.
On Thursday, five government watchdog groups joined together to call for sweeping ethics and campaign finance changes based on revelations exposed during the Percoco trial. The groups – New York Public Interest Research Group, Reinvent Albany, Common Cause, Citizens Union and the League of Women Voters – said evidence and testimony during the trial "revealed stunning failures in New York's ethics oversight system.''
The groups urged bans on a pay-to-play culture in Albany to limit political donations by firms seeking state contracts, closing a loophole heavily used by Cuomo and others that allow limited liability companies to skirt donation limits to politicians by private companies, creation of "truly independent" ethics oversight agencies, a public, searchable database of state economic development deals and creation of "clean contracting" systems to govern awards of state contracts.