This Pandemic Lessons series began a year ago this week with the headline "Want to keep schools open? Keep the windows open, too." The story quoted a variety of scientists who emphasized the importance of ventilation – a quality lacking in many aging school buildings – for cutting down viral transmission.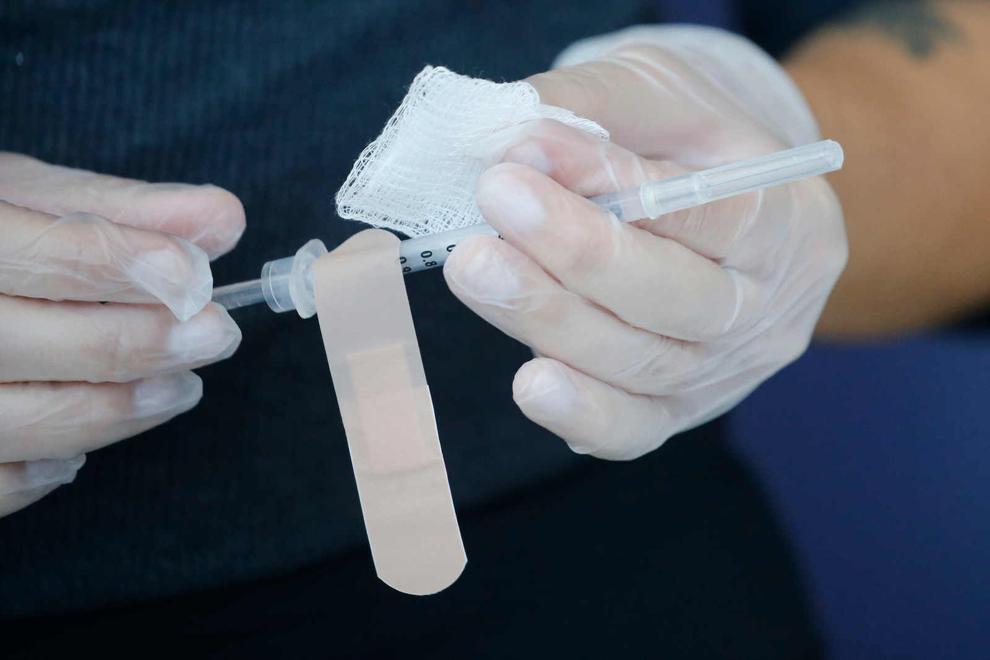 "Open the damn windows and let them wear their coats," said Dr. George Rutherford, head of disease and global epidemiology at the University of California, San Francisco. "Keep the air moving."
That's still good advice, but we didn't think we'd be dishing it out one year later. At least not on a weekly basis. When we started "Pandemic Lessons" last fall, we labeled it an "ongoing series" designed to explore key questions by talking to world-class experts. As Covid-19 simmered down, my editors and I agreed, we'd slow the frequency of these stories.
In late June, one of my editors and I figured that sometime after the Fourth of July, we'd downgrade the series from "ongoing" to "occasional." Western New York's average daily case count was in the single digits. The Centers for Disease Control and Prevention had given its blessing for fully vaccinated people to forgo masks. It seemed as if the pandemic was slowing to a trickle. Not ending, necessarily – with broad swaths of people around the country and the world still unvaccinated, Covid wasn't vanishing – but at least diminishing to a detail of life in New York.
Scientists had long cautioned about a problematic variant that could emerge if the virus kept spreading and mutating. Delta delivered on their warnings. Far more contagious than the original strain of Covid, Delta even manages to elude some vaccinations. While these so-called "breakthrough infections" are generally not lethal, their sheer existence, coupled with the Covid-on-fire speed of spread among the unvaccinated, was enough for the CDC to tell everyone to put their masks back on.
Covid hasn't waned, and neither has the need for lessons. Here's a look at some of the most important ones we've addressed – and still are learning:
How should we view vaccines?
Perhaps the most prevalent concern about the Covid-19 vaccines is that they were developed quickly. This is a conundrum in itself, because if the vaccines were not developed expeditiously, the Covid death count – 684,884 in the United States, or one in every 500 Americans – would be higher.
All three vaccines currently available in the United States were built on technology that has existed for decades, and all have been continually proven to be overwhelmingly safe and effective. The Johnson & Johnson vaccine uses a traditional approach to help your body recognize the virus, delivering a disabled adenovirus (which is not a coronavirus, and cannot cause infection) to your cells. The vaccines from Moderna and Pfizer use messenger RNA technology that provides instructional code to your cells rather than using a dead virus as a vector. Like the Johnson & Johnson vaccine, they do not contain – and cannot cause – Covid. Ultimately, each of the vaccines trains your immune system to identify and fight the spike protein found in the SARS-Cov-2 virus.
The Food and Drug Administration granted emergency use authorization for all three vaccines between December and February. (EUAs are designed to address urgent public health crises.) The Pfizer vaccine received full FDA approval in August. Moderna's application for full approval is currently under consideration, and Johnson & Johnson expects to apply for that fully approved status later this year.
The speed at which they were developed can be considered amazing or alarming, depending on your viewpoint. The Trump administration's Operation Warp Speed provided billions of dollars to accelerate vaccine development from the start of the pandemic. When you take the world's best scientists and offer them unending resources in the face of a live-or-die crisis, you're likely to get results.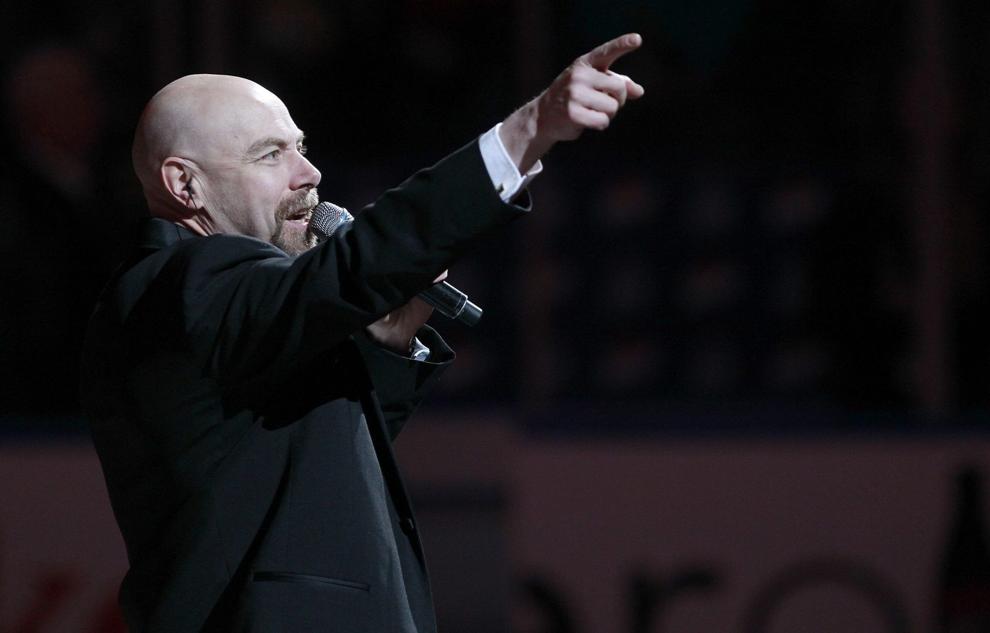 That's what happened. But that speed naturally elicits a question that was posed last week by Doug Allen, the well-known Western New York singer who is stepping away from his role as the Buffalo Sabres' anthem singer because he refuses to comply with the team's vaccination requirement.
What are the long-term effects?
"It's great that we have such advances in science that they can do what they did, but we also don't know the long-term effects of those in the human body," Allen said. "We're going to find out."
Allen's comment echoes the sentiment of a large swath of the vaccine-hesitant population. Nearly 42% of unvaccinated people view the vaccines as a more unknown risk than the pandemic itself, according to research conducted by University at Buffalo professor Janet Yang and her doctoral student Jody Wong. But slightly less than a third of vaccinated people agree.
"While vaccinated people view the vaccines as a solution to a problem," Wong told The News in July, "the unvaccinated tend to view them as a significant unknown risk, and they are uncomfortable with that."
So, what ARE the long-term effects?
Asking about the years-out implications of Covid-19 vaccination is fair, and it can't be answered fully for obvious reasons: We're not there yet.
That doesn't mean you should brace yourself for bad news. The modern history of vaccination has largely been safe and effective – and accompanied by skewed information and conspiracy theories. Differentiating solid information from scare tactics is vital, but difficult.
"People are getting good at portraying fiction as fact and the internet provides them with a handy platform," said Steve Casner, a research psychologist and author of "Careful: A User's Guide to our Injury-Prone Minds." "We have watched many diseases be eradicated worldwide by vaccines, all in exchange for the minuscule risks associated with getting the vaccines. Misinformation can powerfully overturn all that in the minds of many."
Long before Covid – back in 2011 – Dr. Gregory Poland, director of Mayo Clinic's Vaccine Research Group, co-authored an article about vaccine misinformation in the New England Journal of Medicine. The piece, which was titled "The Age-Old Struggle against the Antivaccinationists," explores the release of vaccines dating back to the 18th century.
"They are all attended by the same kind of myths, misinformation and disinformation," Poland said in a media call this summer. "The Covid-19 vaccines that we have in the U.S. are the most studied vaccines we have ever had. There's never been this degree of scrutiny and desire to understand – as quickly as possible in the context of the world being on fire – whether these are safe and whether they're effective vaccines."
What about the long-term effects of Covid?
We know more about that, and it's not good. While most people fight through Covid with few issues beyond a week or so of discomfort, some have ongoing effects: a monthslong loss of smell and taste, difficulty breathing, fatigue, achiness, brain fog, among other lingering impacts.
Researchers are closely monitoring the implications of long Covid, the term used to describe the condition of people who experience ongoing effects 12 weeks after contracting the virus.
Dr. Raul Vazquez, founder of Urban Family Practice and chief executive officer at the Greater Buffalo United Accountable Care Organization, described it plainly in an interview with The News last spring: "We term it an 'organ injury,'" he said. "A brain condition, a heart condition, a kidney condition. That's going to be a long, chronic disease, past three months."
That captures the choice people make: Do you get vaccinated and rely on the work of scientists? Or do you put trust solely in your body's natural defenses and take your chances with a bad or ongoing bout of Covid? And how do you weigh the social responsibility of avoiding infection so you don't pass it on to others?
Those are questions we're still answering. But we do know this, basic as it is: Avoiding the virus is good. "Do your part not to be exposed to a high dose of virus," said Cornell University virologist Luis Schang. "That's the best fighting chance for the immune system."
And keep windows open. We could all use some fresh air.