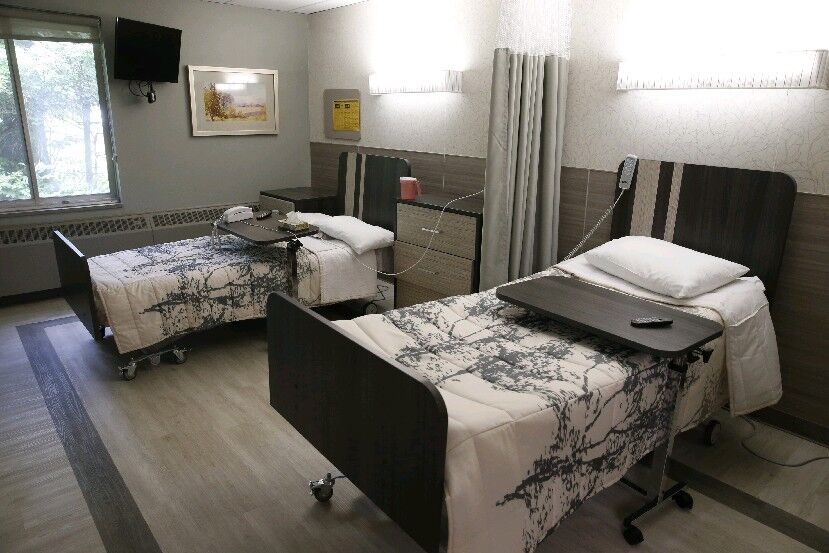 Covid-19 has further unmasked the failure of nursing homes to "provide basic health care to residents" under New York State policies that perpetuate a broken system, according to a petition signed by more than 70 advocacy organizations and individuals.
The petition urges Gov. Andrew M. Cuomo and New York State Legislature leaders to "reimagine" long-term care that would allow the elderly and the disabled to swiftly receive an array of public resources so that they can remain in the community in other settings.
"We must face the truth that the nursing home facility model has failed," according to the petition. "It is time to work cooperatively toward a solution."
The long-term care industry has faced intense criticism over the years from advocates of nursing home residents for inadequate staffing and a lack of supplies. Advocates also criticize state regulators for not doing enough to hold facility operators accountable.
In response, operators and nursing home industry trade groups contend that the state for years has not provided adequate resources through publicly funded Medicaid, the largest form of payment for nursing home stays.
Not a single one of Slate Valley Center for Rehabilitation and Nursing's approximately 80 residents and more than 100 workers had tested positive for the virus or were suspected of having it through Sept. 27. 
The state faced a $2.5 billion shortfall in its Medicaid program before the pandemic hit, said Michael Balboni, who heads a statewide trade group.
"In response to Covid, the state cut support by 1.5%," Balboni said. "This makes it enormously challenging to maintain quality and staff."
The petition calls Covid-19 a continuing threat and "the latest evidence demonstrating nursing home facilities' longstanding failure to control infection and provide basic health care to residents."
The novel coronavirus has been linked to the deaths of approximately 7,000 long-term care residents in the state, according to government statistics.
The petition, to be delivered Tuesday to the governor, includes a dozen recommendations. Among them:
At least 83 nursing home residents with Covid-19 died across New York State during the week ending Nov. 29, including 21 people in Western New York.
• Raise the pay for the personal care workforce to a livable wage.
• Better coordinate community-based care for individuals with mental illness, behavioral issues, dementia and other severe illnesses.
• Provide rapid assistance to families who find themselves in a long-term care crisis when hospital discharge planners are trying to place the individual in a nursing home. That would include arranging for home health care aids, physical modifications to a home to accommodate the ailing family member and necessary medical equipment.
• Expand different state programs that support "aging in place" rent subsidies so that disabled individuals can afford to live on their own.
• Hire specialists who can facilitate transitions of nursing home residents into the community.
A total of 28 residents in the 40-bed nursing home were infected with the coronavirus for the week ending last Saturday, according to the Erie County Health Department.
The petition said nursing home infection control measures in New York and across the country were inadequate before the pandemic. Federal statistics show 82% of all nursing homes had been cited for infection deficiencies "in one or more years from 2013-2017," according to the petition.
"Reacting to the latest tragedy in congregate facilities with more money isn't solving the root causes of the problems faced in long-term care. We've been doing that for decades," said Lindsay Heckler, supervising attorney for the Center for Elder Law and Justice in Buffalo.
"Putting more money into nursing homes in response to the devastation of Covid-19 would be akin to having watched the Hindenburg disaster and doubling down on dirigibles," said Bryan O'Malley of the Consumer Directed Personal Assistance Association of New York State in Albany.
The petition states that "being able to choose where to live and how to receive needed supports and by whom should be recognized as a basic human right for all New Yorkers."
Stephen B. Hanse, president of the New York State Health Facilities Association, which represents more than 425 skilled nursing and assisted living facilities, pointed out that for years the state has reduced Medicaid funding to long-term care.
"If the low tide of Covid-19 has shown anything, it's that New York must view long-term care as an investment and not an expense," Hanse said.
"The residents in our facilities are truly the most vulnerable in our communities. They are unable to live independently as they require skilled nursing care around the clock."