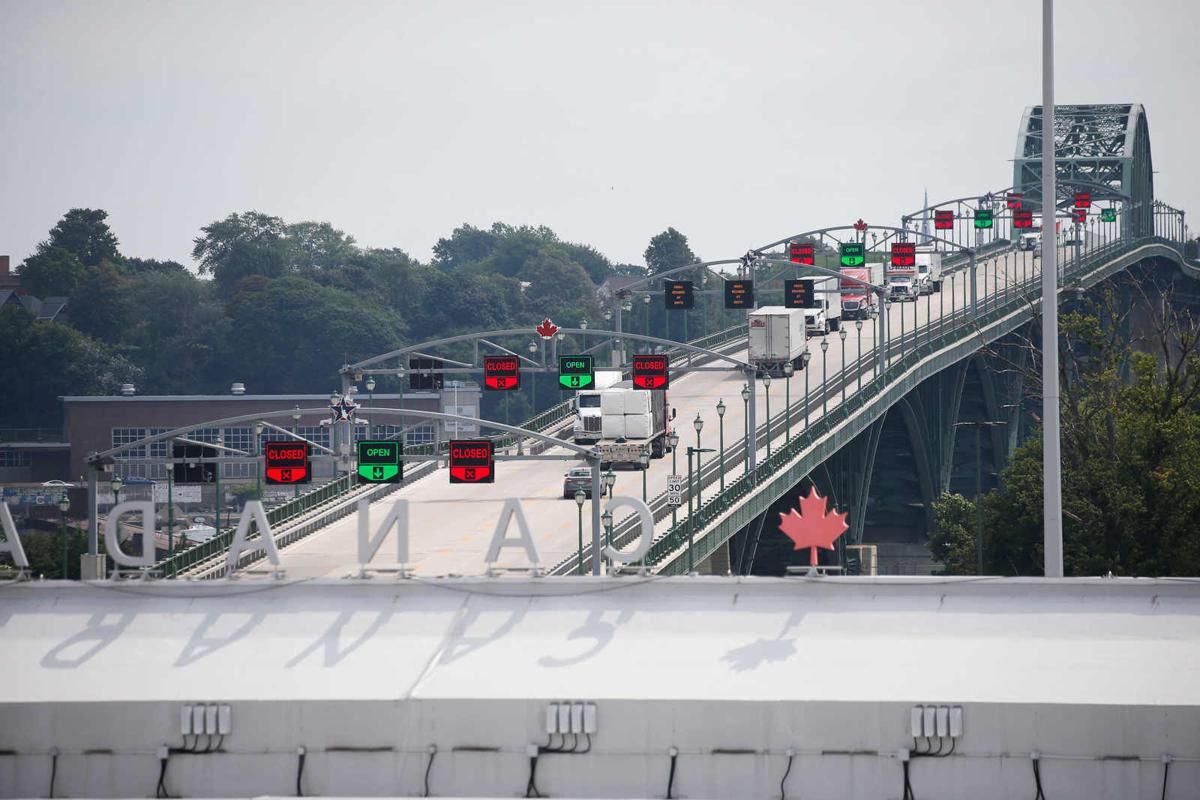 WASHINGTON – It's not going to get any easier for most Americans to enter Canada anytime soon. And for a relatively small number of Americans, it's about to become more difficult.
Vaccinated Americans traveling to Canada will continue to have to show proof of a negative Covid-19 test upon crossing the border. And a number of Americans who have been able to enter Canada without being vaccinated against Covid-19 will have to show proof of vaccination starting Jan. 15.
Prime Minister Justin Trudeau said Canada would announce its new border plan in a day or two.
But fully vaccinated Canadians will be able to make quick trips to the United States and then return home without taking a Covid-19 test starting Nov. 30.
Those were the key elements of the new border policies Canada announced Friday, which take into account a recent increase in infections in the United States.
Under the new Canadian policy, starting a week from Tuesday, Canadians returning home from the U.S. after trips of less than 72 hours will no longer have to show proof of a recent negative Covid-19 test.
The opening comes nearly three months after Canada opened its land borders to vaccinated Americans. However, significant differences will remain over how the two nations manage their newly reopened land border crossings.
"The upcoming changes to Canada's border testing and entry requirements reflect the next stage in our government's approach as we align with the improving vaccination rates both here in Canada and around the world," said Jean-Yves Duclos, the Canadian minister of health.
But the Canadian government is taking a phased approach and will continue to require visiting Americans to show both proof of vaccination and proof of a negative PCR test for Covid-19 taken no more than 72 hours before their arrival. 
"In the United States, their rate of new Covid cases is four times the rate of the new Covid cases that we see in Canada," Duclos said. "And in the United States, again, as a portion of the population, they have twice the number of nonvaccinated people than we have in Canada. So all of these circumstances lead the agency ... to be vigilant when it comes to protecting the health and safety of Canadians."
Dr. Howard Njoo, Canada's deputy chief public health officer, agreed.
"You can see there's still lots of hot spots in the United States, and we have no idea about any given individual regardless of nationality, what they've been doing or what community or what situation they're coming from, and so that's why I think we're looking at this very carefully," Njoo said.
With the U.S. side of the Canadian border poised to reopen, this holiday season will be a time for cross-border family reunions.
Canada also announced that as of Jan. 15, certain travelers who had been allowed to visit Canada without being vaccinated will no longer be able to do so. Instead, like other travelers, they will have to show proof of full vaccination.
Those groups newly subjected to the vaccine requirement include adults traveling to reunite with family, international students, amateur and professional athletes, people with a valid work permit and essential service providers, including truck drivers.
The only people traveling to Canada who will be exempt from vaccine requirements as of Jan. 15 will be agricultural and food processing workers, marine crew members, those entering on compassionate grounds, new permanent residents, resettling refugees and some children under the age of 18.
"Requiring foreign nationals to be fully vaccinated adds another important layer of protection at the border," said Canada's immigration minister, Sean Fraser.
Canada's continued requirement that vaccinated Americans get a Covid-19 test before entering Canada prompted a mixed reaction from border region lawmakers.
"This redundant, inconvenient, costly and unnecessary step is just another delay keeping us from getting back to full binational economic and life quality recovery," said Rep. Brian Higgins, a Buffalo Democrat.
But Rep. Elise Stefanik, a North Country Republican, said: "While this action does not achieve full parity for cross-border travel, today's news is a step in the right direction. Now, our Canadian friends will be able to travel more easily, which is good news for North Country families, tourism and our border communities.