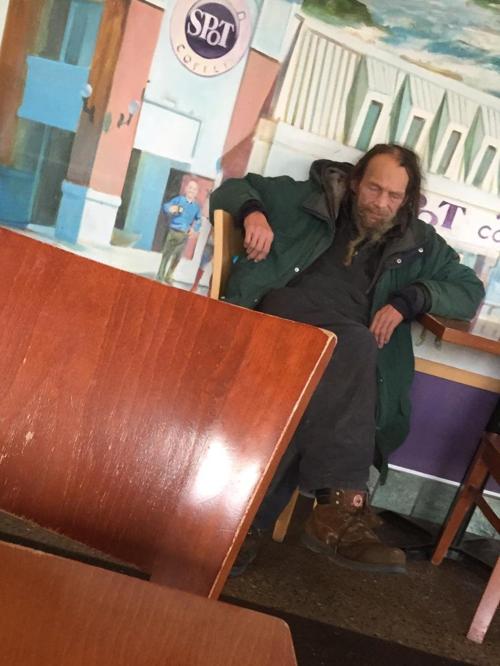 The following letter was sent to The Buffalo News following the death during last week's blizzard of Lawrence Bierl and a request from a reporter to speak to a member of his family.
This past week the Bierl family suffered the tragic loss of our brother, Larry. We also know the Williamsville community feels a great sense of loss as well and mourns with us. Much has been said of our brother and most all was kind and well meaning. We also know that many have questions about what and how his life came to be. We can assure you that even though we could fill in many blanks of his life, we have many questions as well.
Larry was the second of six children. Born in Buffalo, he grew up in the Delavan/Bailey area. Contrary to many sources, he did not serve in the military and was not a Vietnam War veteran. In fact, Larry spent his time after high school earning a college education and eventually graduating with a master's degree. His first job was with a national airline out of the area.
It was during this time that something in Larry changed. Because he did not live in Western New York at the time, our family didn't immediately grasp or understand what Larry was going through. As our parents became more aware, they sheltered our siblings from the severity of the situation and spent many years trying to get him help while also persuading him to get help for himself.
Over time, mental illness overtook Larry's life and it became harder to communicate with him. While he drifted around the country at first, he eventually returned to Western New York. Early on, he moved around the city of Buffalo and spent time on the University of Buffalo's South campus. He then migrated in and out of Williamsville but eventually became a permanent fixture in the community.
Our parents have since long passed, and we can tell you that his illness took its toll on their lives. While our family felt helpless, we took comfort in knowing that he must have felt safe in Williamsville – as he chose to stay.
Our immediate family, relatives, friends and social services continued to make contact and offer help over the years. But as most of you know and encountered, Larry never asked for anything and rarely accepted help. While Larry's illness was easy to see on the outside, it certainly didn't make it easier to "fix" or convince him to seek treatment. As hard as it might seem for others to understand, his resistance to seek help or assistance became something that – much to our sadness and heartache – our family had to accept. We can assure you that it was not for lack of effort, concern or love but instead a consequence of the gravity of mental illness.
We are extremely grateful to the Williamsville community. Over the past years, you did not judge Larry but instead accepted him for who he was. His life became very simple, yet delicate. Daily, you offered him coffee, a meal, and more importantly a kind word and that was all he needed and wanted. We also would like to thank the Amherst police for their understanding, compassion and support for our brother.
We are touched by the kindness and generosity of the community and those that raised funds in memory of Larry. It is our wish that these donations go to those in need, like Larry.
During this time, we ask that you respect our family's privacy as we mourn the loss of our brother. His life has always been a significant part of our own lives and we all miss the brother we once had.
We again want to thank the people of Williamsville for all you have done by helping our brother and making him feel safe in your community.