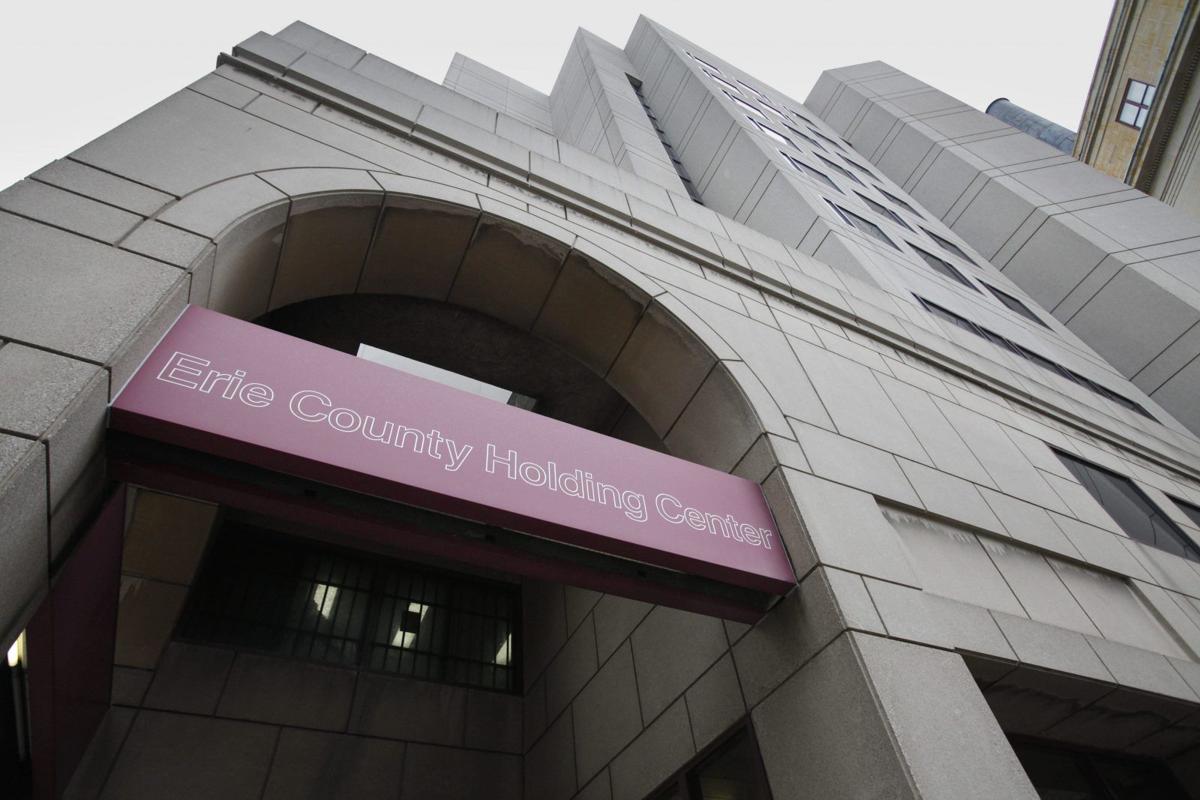 June 29, 2005: Erie County Correctional Facility inmate Nathan Frailey, 53, dies. Public records provide few details. Frailey's in-custody death came to light in recent weeks after aides to the Erie County Legislature requested records from the state Commission of Correction.
Sept. 14, 2005: Correctional Facility inmate Daniel McNeil dies. Similarly, McNeil's in-custody death was confirmed by the state Commission of Correction in a records request from the Erie County Legislature. No other details were provided.
July 19, 2006: Marlon Clay, 35, died of asphyxiation in the Erie County Correctional Facility after choking on two bags of contraband tobacco. He had been in custody since the previous September.
Jan, 23, 2007: Michael G. Roberts, 49, threw himself over a Holding Center railing and fell about 15 feet. The West Seneca resident had been charged with felony sexual abuse of a child.
March 19, 2007: Joseph Balbuzoski, 37, died from natural causes – a stroke – but after Correctional Facility officers forced his head against a wall and denied him medical attention, according to inmates who spoke with lawyers preparing a lawsuit against the county.
May 19, 2007: Robert J. Henchen, 42, a suspect in two murders, was found dead in the Holding Center. He died from pneumonia brought on by malnutrition and dehydration because he had refused his food and medications for several days, according to a state report. The State Commission of Correction said Henchen received "inadequate mental health care of professional-misconduct proportions."
March 30, 2008: Joann L. Jesse, 48, charged in a theft, was a drug addict found hanged in the Holding Center.
April 30, 2008: John Reardon, 53, being held on drug and weapons charges, was found hanged from a vent in the Holding Center.
July 17, 2008: Marguerite Arrindell, 54, died in the Erie County Medical Center months after being brought there from the Holding Center in April of that year. A lawsuit alleged Arrindell was deprived of crucial blood-pressure medication while in the jail, though she had asked deputies for it several times. She was found on the floor of her cell incontinent after suffering an apparent stroke. Arrindell had been jailed on drug charges.
Dec. 19, 2009: Adam Murr, 31, a bank robbery suspect from North Tonawanda, hanged himself in the Holding Center just hours after Erie County lawyers argued in court that the county's suicide-prevention methods are adequate and a U.S. Justice Department lawsuit, expressing concerns about the jail's suicide rate, should be dismissed.
Feb. 13, 2010; Daniel Nye, 26, being held on minor charges, hanged himself using his shoelaces.
March 3, 2010: Jeremy Kiekbush, 29, hanged himself with a bedsheet. After his arrest in Niagara County, where he led police during a motor vehicle pursuit, Kiekbush told officers he had wished they'd killed him because he wanted to die. But Kiekbush was deemed a low suicide risk when assessed at the Holding Center.
July 31, 2010: Keith John, 26, who had a history of mental illness, was being held for violating two orders of protection when he hanged himself in the Holding Center.
Sept. 4, 2011: Rakim Scriven, 18, hanged himself in the Holding Center a day after being taken off suicide watch. He had faced multiple charges, including robbery.
Oct. 12, 2011: Trevell Walker, 36, hanged himself after leaving a suicide note telling family members he no longer could cope with having brutally stabbed his wife to death the year before.
Dec. 28, 2011: Lester J. Foster, 47, was pronounced dead in Buffalo General Hospital, five days after he apparently hanged himself in the Holding Center.
May 2, 2012: Kristian Woods, 40, a Buffalo firefighter with mental health issues, was arrested after a bizarre incident in which he tried to force a woman to drive him somewhere. He went into cardiac arrest after being given a mix of sedatives at Erie County Medical Center. Holding Center deputies brought him to ECMC for psychiatric treatment.
Aug. 17, 2012: Edward Berezowski, 54, tied his jail-issued pants to the bars and hanged himself at the Holding Center. Jail deputies apparently were unaware of a prior suicide attempt by Berezowski or that he took medications for depression and bipolar disorder. He had been arrested after an altercation with clerks in a Best Buy.
Aug. 31, 2012: Patrick Yale, 49, who was jailed for a parole violation, was beaten by another inmate.
Nov. 30, 2012: Richard A. Metcalf Jr., 35: The State Commission of Correction found that Metcalf was asphyxiated by Holding Center deputies who tightly knotted a spit mask around his neck, covered his head in a pillow case and prevented ambulance medics from assessing him for several crucial minutes. He had been jailed after breaking into a Depew restaurant.
Aug. 24, 2014: RosieLee Yvette Mendez, 26, held on misdemeanor drug and weapon charges, hanged herself. A fellow inmate told the Western New York Peace Center that Mendez had been crying out for help as she went through withdrawal from addictive drugs.
Sept. 20, 2014: David Liddick, 42, jailed on drug charges, died in a local hospital after complaining of abdominal pain. The State Commission of Correction faulted the medical attention provided him in the Holding Center, calling it "grossly incompetent."
Feb. 21, 2016: India Cummings, 27, died in Erie County Medical Center after suffering a medical event while in the Holding Center. Cummings, who had been jailed after trying to car-jack a vehicle, died of complications from a broken arm, a pathologist found. A lawsuit alleges the jail allowed her health to worsen during the 20 stormy days she spent in the lockup.
July 19, 2017: Vincent Sorrentino, 31, held on drug charges, hanged himself in a shower stall in the Correctional Facility. A prison source told The News that the inmate appeared sad and despondent after a telephone call that morning.
Nov. 5, 2017: David Stitt, 63, of Hamburg, dies of an apparent heart attack in the county Correctional Facility as he awaits sentencing on charges connected to sexual contact with a child.
May 27, 2018: Michael J. Girard, 33, of Cheektowaga, dies in Erie County Medical Center after being found hanging in the Holding Center on May 24. He was being held in connection with an altercation with a motorist in Buffalo.
July 26, 2019: Joseph E. Bialaszewski, 29, of Buffalo, dies in Buffalo General Medical Center after being found unresponsive in his Holding Center cell. Doctors tell family members he died of a ruptured ulcer that led to the blood infection sepsis and cardiac arrest.
Aug. 2, 2019: Connell Burrell, 44, of Buffalo, dies in Buffalo General. He suffered a medical event in the Holding Center late on July 31, recovered for a few minutes, then went into cardiac arrest. Complications from diabetes  contributed to his death. Medical records indicate the jail's decision to give him a peanut butter sandwich to raise his blood sugar clogged his airway and made it more difficult for ambulance medics to revive him.
Sept. 20, 2019: An inmate held on a parole violation hangs himself in the county Correctional Facility. The News confirms that the inmate was Daniel Spicola, 40, who had been in the prison since Aug. 1, 2019.
Oct. 10, 2019: After one day in the Holding Center, Robert Ingalsbe, 33, apparently hangs himself in his cell, which was within a detox unit. Ingalsbe had been jailed on a warrant for robbery.
March 13, 2021: Michael Frears of Buffalo is found unresponsive in his cell and cannot be revived. Deputies find no sign of suicide or foul play. An autopsy is pending. Frears entered the jail the prior day on a weapons possession charge.