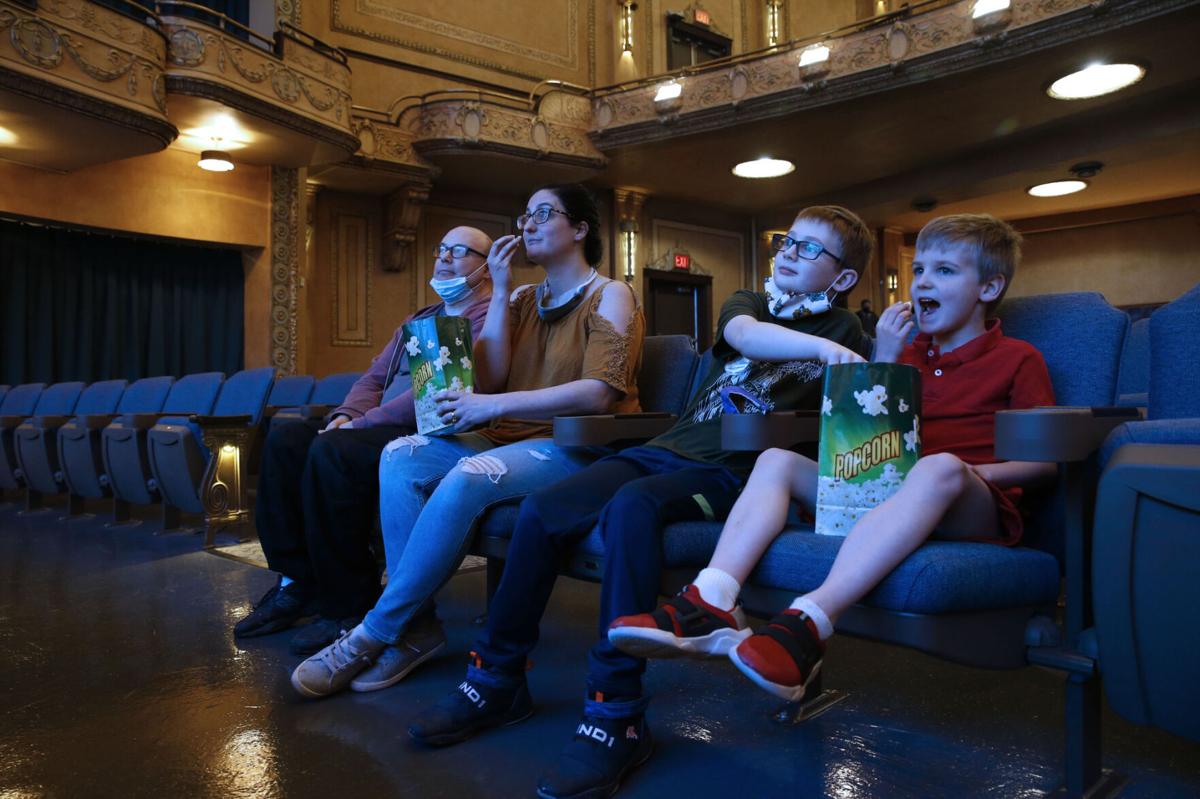 Sparkle and splendor have replaced decades of grime and grunge in the $4 million restoration of the Historic Palace Theatre in Lockport.
Freshly painted and plastered decorative elements are evident throughout the neoclassical 1925 theater. Workers also restored a mural and a ceiling dome that were hidden from public view for decades.
"Every square inch in this building has been painted," said Christopher Parada, the theater's executive director. "The scaffolding looked like the inside of a roller coaster."
People attending Saturday's opening gala and Sunday matinee screenings saw a blue, gold and coral rose color palette where burgundy and teal green had been.
They sat in new seats, walked on new carpeting and watched new theater curtains open to reveal a new movie screen under new lights, with new rigging, sound and power systems out of view.
"It's beautiful," Lockport resident Amy Bryan said. "The theater's back in action, and it's so great to see the big screen and the curtain come down."
The performing arts center offers a variety of live programming and an occasional film that reminds people the Palace began as a neighborhood movie theater. The theater opened as Schine's Palace Theatre, one of several theaters that bore the Schine name.
Like many single-screen movie theaters, the Palace suffered decline in the late 20th century with the proliferation of multiplexes and larger concert venues. The Palace was nearly broken up into three auditoriums but managed to avoid demolition when many theaters like it couldn't escape the wrecking ball.
"It's cheaper to bulldoze this building and build new than to restore it," Parada said.
The theater's fortunes improved after it came under the ownership of a nonprofit corporation in 2003. 
Restoring the theater back to its early grandeur, everyone knew, was going to take a monumental effort to get the funding. But the condition of the theater left little choice, Parada said.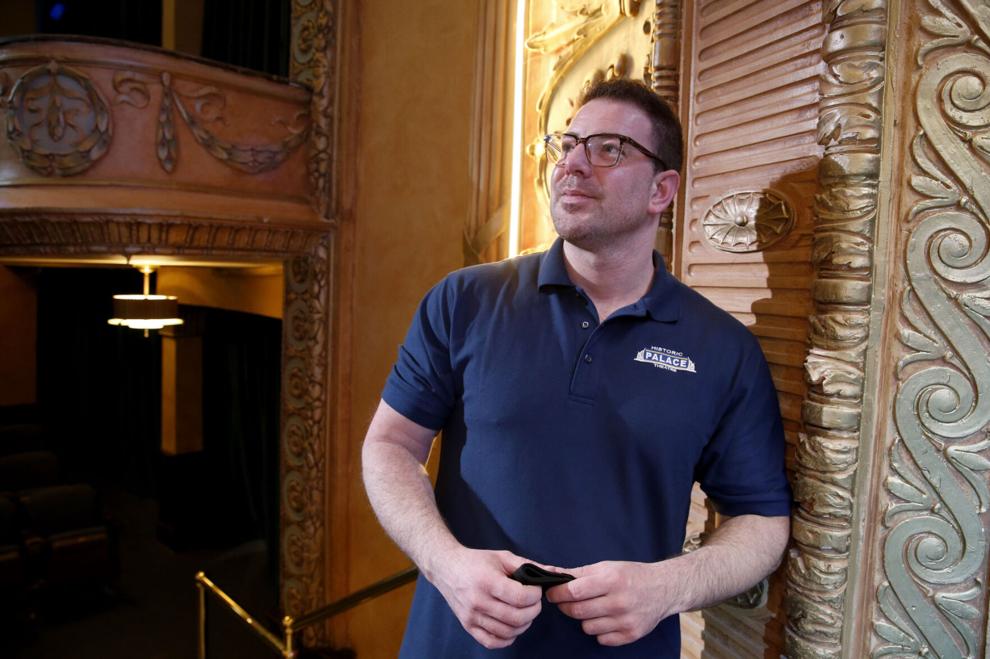 "For years, it was the old dumpy movie theater," Parada said. "It was ugly and it was gross. Your feet stuck to the floor from soda."
Parada grew up in Medina but remembers watching movies at the theater when he was a kid. 
Parada also runs the Palace's Curtain Up Productions, which annually produces six to eight live Broadway-style shows at the theater.
"This doesn't exist with so many communities," Parada said. 
The theater keeps a busy schedule, he said, including lots of rentals.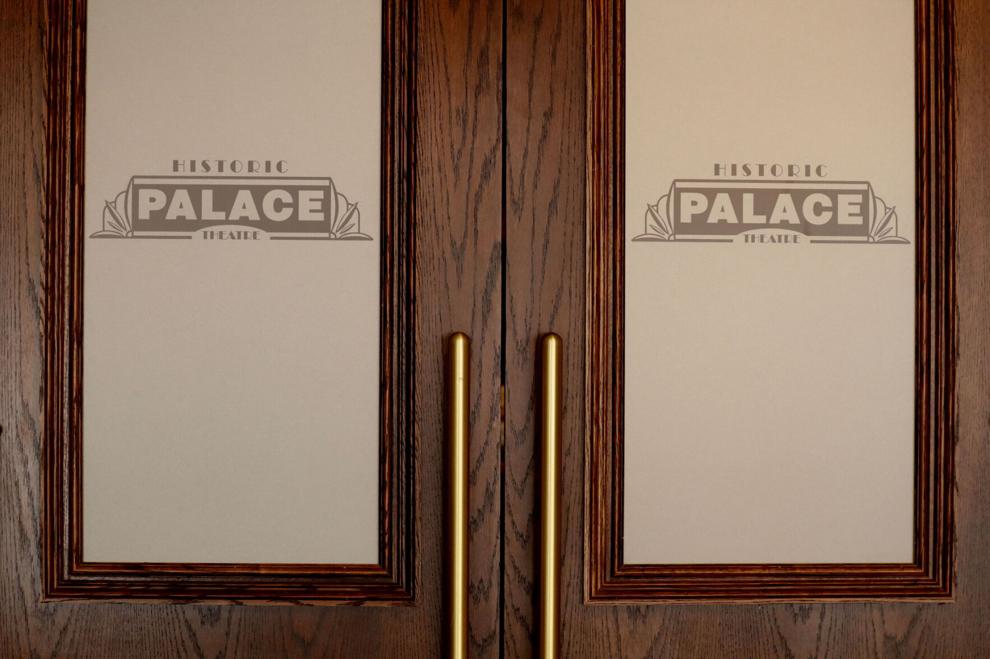 "We've had weddings, we've had funerals, public lectures, comedians, touring groups like the Moscow Ballet or shows like 'Beatlemania,' " Parada said.
The new sound system, a variety of curtains, an increase from six to 28 fly bars for staging and the new power service should make the Palace a more attractive in-between stop for concert tours, he said.   
The theater is presenting a live comedy show by Defiant Monkey Improv on May 4 and live music by Handsome Jack May 5.
Then, on Friday dance takes over the Palace with the first of a dozen dance studios that will use the theater for recitals until July 10.
The restoration was done in stages that took five years. The Palace closed August through October each year to work on the theater. But with the Palace unable to reopen due to Covid-19, the work was able to keep going for more than a year until completion.
"Covid was a blessing in disguise for us," Parada said. "We didn't want to have to close again and it allowed us to finish."
The restoration was done by Swiatek Studios, the family-owned, Clarence-based company that has restored hundreds of churches and theaters.
"I think it was one of the great examples of all the valuable trades and craftmanship represented in one place," Brett Swiatek said. "Fine plaster, fine art and the decorative arts were all represented.
"It really tested our abilities as craftsmen to restore it back to its original glory."
Swiatek said he was impressed over the years by the dedication of the board, staff and volunteers who he said worked to raise the funds and rally the community behind the project.
"It was through their dedication that this theater was restored," he said.
Parada recalled when one of the Swiatek painters began to dissolve orange paint that revealed the center mural below.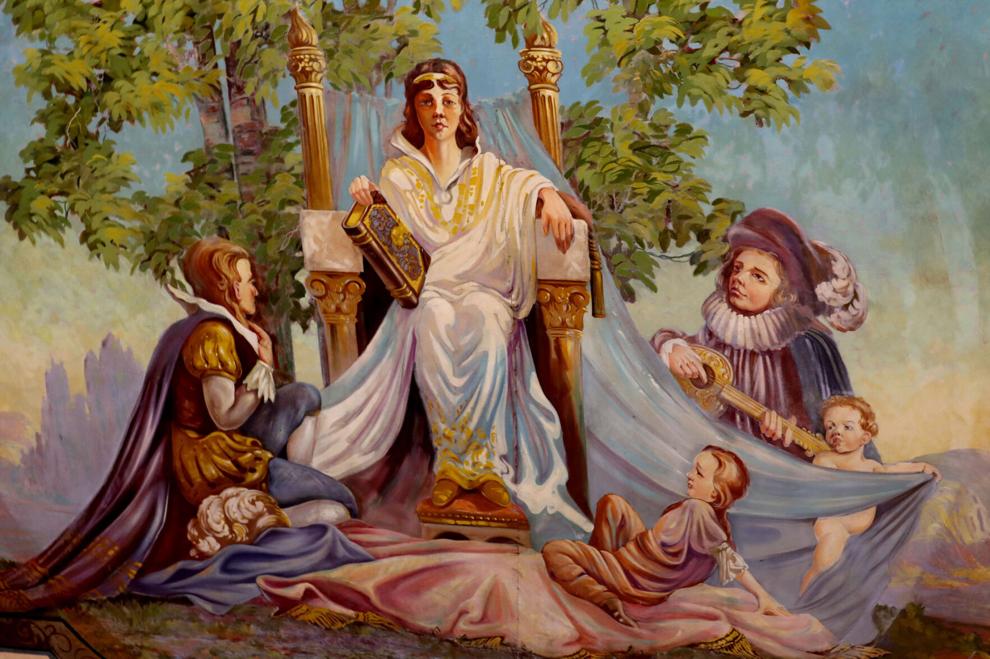 "They're up there with their scaffolding and one of the guys says, 'There's a hand,' " Parada said. "So little by little they start etching away and revealed this whole mural."
The mural depicts a woman on a throne representing literature, with a figure on her left representing tragedy and another on her right representing music.  
The gold dome was hidden by tufted fabric.
"That was a big moment for us," Parada said. "All they had to do was wash it."
The theater said goodbye to the concession stand's pink Formica countertops. The orchestra pit was lowered 5 feet and extended 7 feet to conceal power sources and speaker systems, and a hydraulic lift was added. A speckled epoxy floor was put in the auditorium.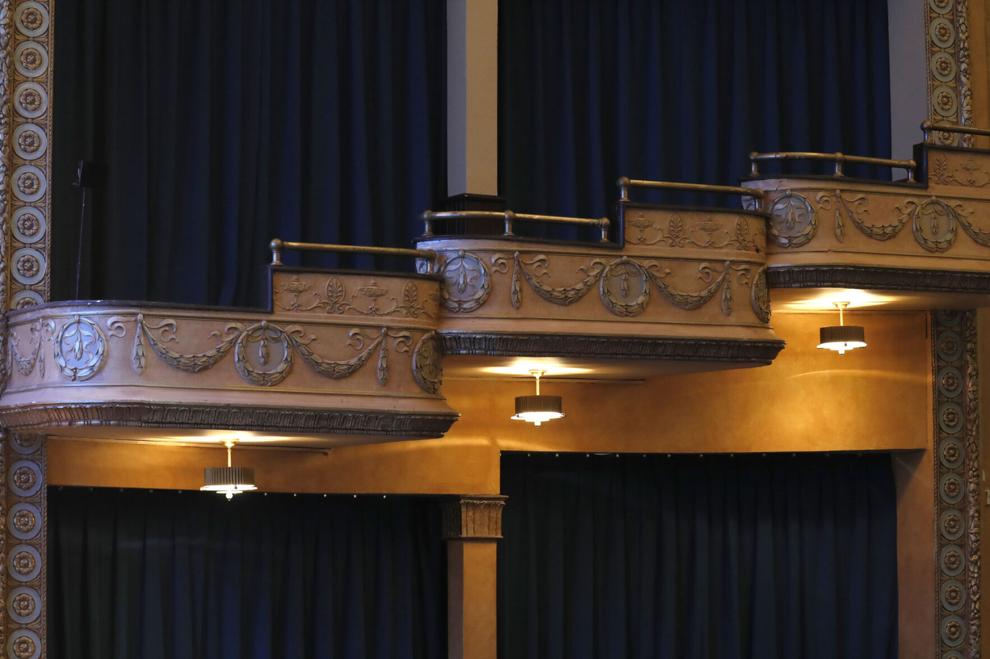 A surprise visitor the day before the opening gala was Lt. Gov. Kathy Hochul. New York State provided slightly more than $1 million for the restoration – 25% of the cost.
"It meant so much because she wasn't here for the photo-op," Parada said. "She genuinely wanted to see what we did because the state gave us money," he said.
Standing in the lobby inside the new frosted glass lobby doors, not far from a large, new crystal chandelier, volunteer Kathy Wik remembered when the theater suffered through hard times.
"I used to come here to watch movies as a kid," Wik said. "My whole life I've been here. It's just so nice to see the changes."
John Lombardi, a 63-year-old native Lockport resident, couldn't get over how beautiful the theater looked.
"It is an absolutely remarkable restoration," Lombardi said. "They put so much time and effort into this."
One of the most important things the theater did was what they chose not to do, he said.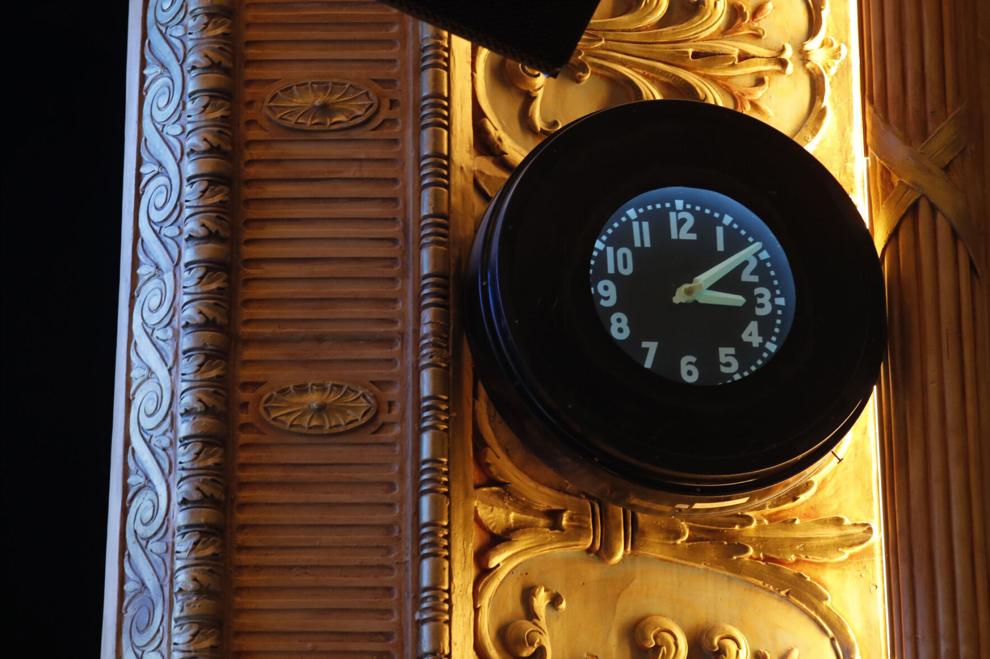 An old doughnut-shaped clock mounted on the proscenium, to the right of the screen, remains.
"If they had taken that clock down everybody in this community would have had a problem with that," Lombardi said. 
Mark Sommer covers preservation, development, the waterfront, culture and more. He's also a former arts editor at The News.