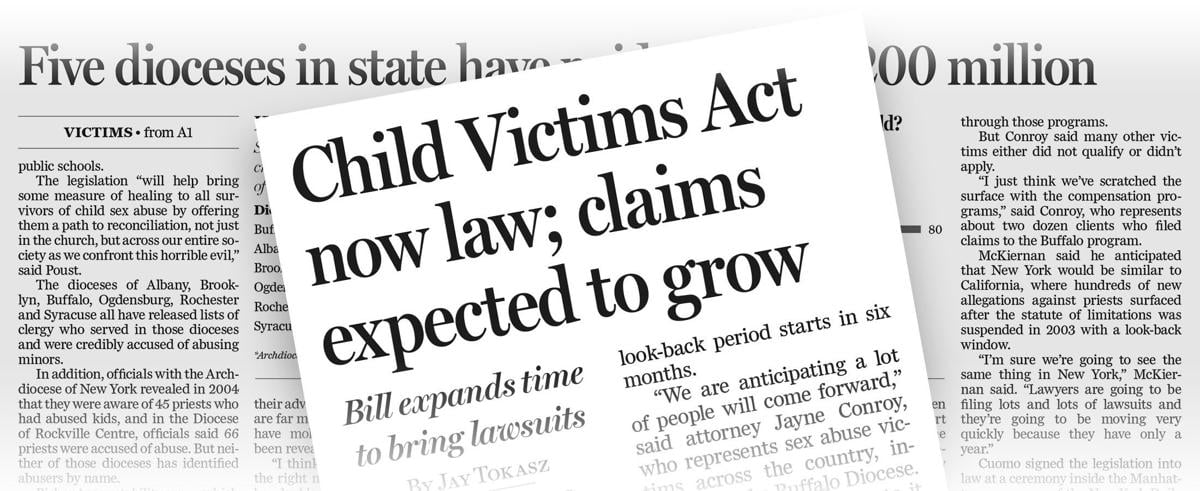 Three former Maryvale School District students have accused their music teacher of sexually abusing them decades ago, according to Child Victims Act lawsuits against the district.
Stanley Bratt, a Maryvale East Elementary School teacher who died in 1980, according to the school district, is accused of abusing a 9- to 12-year-old boy from 1968-1971, a 9- to 10-year-old student from 1970-71 and an 11- to 15-year old student from 1973-1977.
The plaintiffs were not identified in the legal papers.
Attorney Julia Hilliker, who represents the school district, said that the district received no complaints about Bratt abusing children prior to the lawsuits being filed.
"We had no prior knowledge of any allegations of this kind," Hilliker said.
Bratt taught in the district from 1971 to 1980, and may have been employed there on a probationary period prior to that, she said. He worked for the district until he died.
One of the plaintiffs also named the Boy Scouts of America and its Greater Niagara Frontier Council as defendants in his lawsuit, alleging that in addition to being his trumpet teacher from third to sixth grade, Bratt was also the leader of his Boy Scout troop.
Bratt, a former leader at Troop 554 in Cheektowaga – according to the lawsuit – molested the boy in both capacities, alleged the plaintiff's attorney, Darren Seilback of Oddo & Babat law firm in New York City.
Seilback said his client did not report the abuse to the school district or to police, but he did discuss the abuse as a child with another student who was also sexually abused by Bratt.
Seilback said that the lawsuit will probably be moved from State Supreme Court in Erie County to the U.S. Bankruptcy Court because the Boy Scouts of America filed for Chapter 11 bankruptcy protection Feb. 18. The Boy Scouts' bankruptcy petition was filed as a direct response to hundreds of childhood sexual abuse lawsuits filed against the organization. A bankruptcy court judge in Delaware will determine how much of the Boy Scouts' assets can be used to settle the claims and how the assets should be divided among the plaintiffs.
In answers to the other two lawsuits, the Maryvale School District asked a judge to dismiss the cases because it said the Child Victims Act is unconstitutional. It said the district should not be held liable for any damages because the abuse happened beyond the statute of limitations and so long ago that the district cannot defend itself. The district should also not be liable for any abuse committed by Bratt because it had no knowledge of his improper conduct until 50 years later, it said in court records.