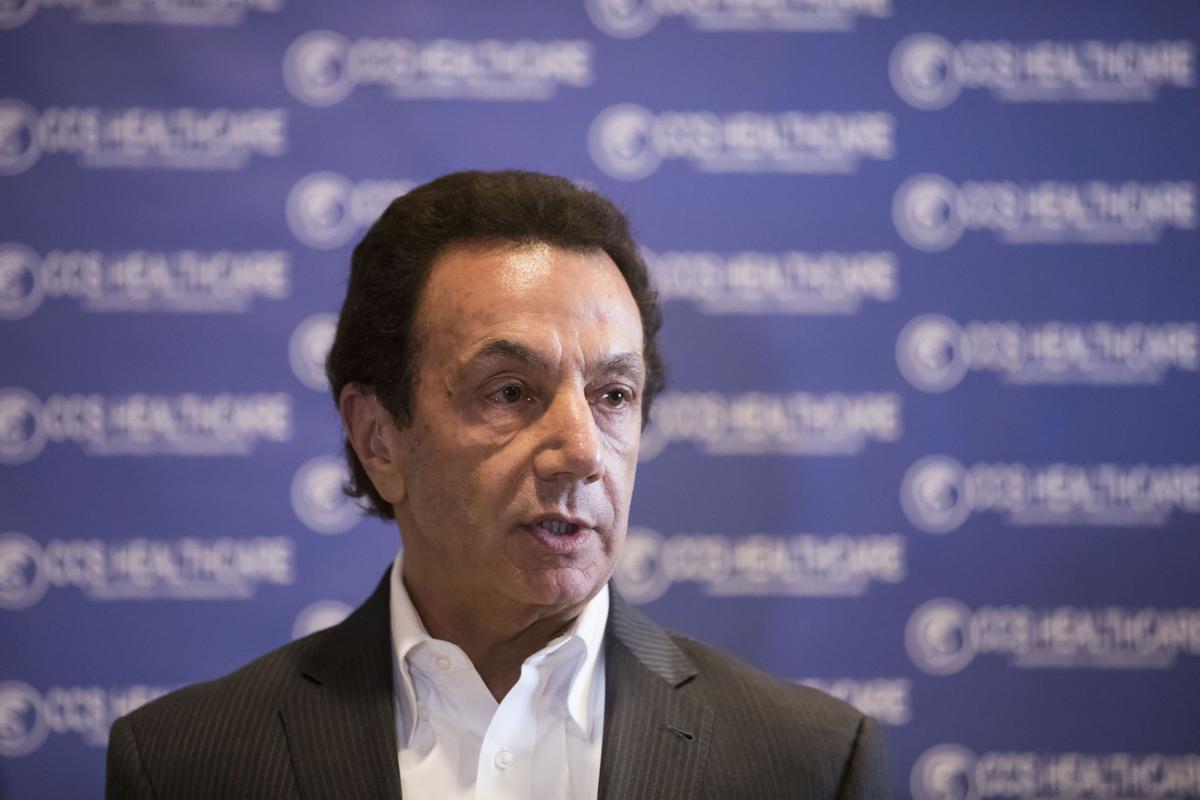 For the second time in recent weeks, a state judge has ordered a Western New York hospital to use the drug Ivermectin as an experimental treatment for a patient suffering from Covid-19.
State Supreme Court Justice Frank Caruso on Friday ordered a Rochester hospital to continue Ivermectin treatments to Glenna Dickinson, 65, of Albion.
The Orleans County woman had been in Rochester General Hospital since Jan. 12 with Covid-19, had been put on a ventilator Jan. 17 and had shown "no improvement" until Jan. 20, when her family convinced an intensive care unit doctor to treat her with Ivermectin, said Dickinson's attorneys Ralph C. Lorigo and Jon F. Minear.
"Within 12 hours, she had made a strong improvement, but the hospital was reluctant to continue giving her Ivermectin," Lorigo said late Friday. "We got an order from Judge Caruso, and he may have saved this woman's life."
Although it has reportedly been used successfully in Australia and several other countries to treat Covid-19, Ivermectin is not approved by the United States government as a Covid-19 treatment. The U.S. Food & Drug Administration has said it is testing Ivermectin for that use. 
In court papers obtained by The Buffalo News on Friday, Caruso said he was influenced by an affidavit from Dickinson's personal physician, Dr. Thomas Madejski.
Madejski said Dickinson tested positive for Covid-19 on Jan. 7 and continued to get worse until the ICU staff – with a prescription from Madejski and at the family's insistence – gave Ivermectin to the patient.
In court papers, family members said they were told that Dickinson's estimated chances of survival, as a 65-year-old Covid patient on a ventilator, were about 40%.
Caruso's order directed Rochester General Hospital to "comply" with Madejski's prescription for Ivermectin, which is now given to Dickinson every two days. Caruso's order will be in effect until at least Wednesday, when further arguments will be heard, Lorigo said.
Saturday afternoon, things were not going as smoothly as the family had hoped, said Dickinson's daughter Natalie Kingdollar. The family's attorneys were in the process Saturday of filing another request for a court order to make sure the hospital is required to obtain and keep Ivermectin on hand while Dickinson is in the hospital, Kingdollar said.
The hospital pharmacy did not have Ivermectin on hand when it agreed to administer the drug, Kingdollar explained.
Madejski had secured enough of the medication from an outside pharmacy for two doses over two days, and the family delivered it to the hospital last Tuesday, Kingdollar said.
The family delivered a third dose to the hospital on Wednesday, but Thursday a hospital nurse called Kingdollar, saying she could not find the third dose and didn't know what happened to it, Kingdollar said.
A nurse called Kingdollar Friday night, again saying the hospital pharmacy could not find Dickinson's medication, said Kingdollar, who then called the family's attorneys.
"We are feeling a bit unsettled about the fact that they misplaced her medication, and she was making progress," Kingdollar said.
After receiving the first two doses, Dickinson's condition improved. Her ventilator was turned down, and doctors were starting the process of trying to bring her out of a medically induced coma, Kingdollar said. 
Madejski ultimately secured three additional doses, which were delivered to the hospital Saturday at 12:30 p.m. But Kingdollar now is concerned that her mother's progress is impacted because she was not administered the third dose last Thursday.
But Madejski is reassuring Kingdollar that if her mother did not receive a third dose before Saturday, it shouldn't make too much of a difference as some doctors prescribe the medicine to be taken every other day, Kingdollar said.
Dickinson, who has four grandchildren, turned 65 last December and had just retired. She contracted Covid-19 after her husband had been exposed to a business partner who was unaware at the time that he had been exposed to the virus, Kingdollar said.
"I'm just generally worried. All I want out of this I want my mother to get better and I want to be able to help other families," Kingdollar said.
Dickinson's family has set up a GoFundMe page to help with her legal and medical expenses.
Lorigo said Dickinson's case is "very similar" to the case of Judith Smentkiewicz, 80, of Cheektowaga. Another State Supreme Court judge, Henry J. Nowak, ordered officials of Millard Fillmore Suburban Hospital on Jan. 8 to treat her Covid-19 with Ivermectin.
Smentkiewicz, who was "on a ventilator and in real distress," has since improved to the point that she has been released from the hospital and is recuperating in a rehabilitation facility, Lorigo said.
Dr. Thomas A. Russo, chief of infectious disease studies at the University at Buffalo's Jacobs School of Medicine and Biomedical Sciences, said Ivermectin is still under study as a potential Covid-19 treatment.
"We don't have definitive data yet to show it does help," Russo cautioned last week. "Presently, it is not recommended as a treatment for Covid-19."
According to Lorigo and other attorneys, it is highly unusual for a judge to order a hospital or doctor to give a certain medication to a patient.