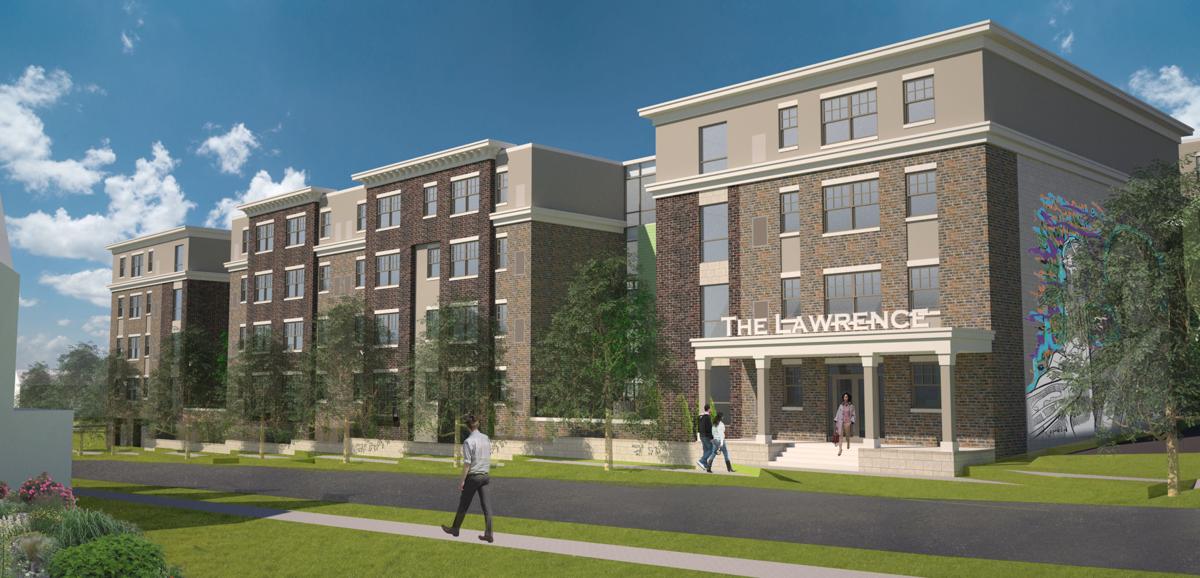 A lawsuit filed by a Fruit Belt resident and a neighborhood activist is trying to block a controversial project that would build a 133-unit apartment building across from Roswell Park Comprehensive Cancer Center.
The lawsuit, filed Wednesday by Elverna D. Gidney, whose family has owned a home a block away from the proposed Lawrence apartment project site for nearly 60 years, and retired professor Lorna Peterson, argues that the Buffalo Planning Board and the Zoning Board of Appeals disregarded the city's Green Code when they both approved the project during the past month. The lawsuit also contends that the boards ignored the character of the Fruit Belt neighborhood.
The Planning Board approved the controversial $25 million Lawrence project at 983 Michigan Ave. in a 4-1 vote in late June, citing support from Maple Street neighbors. The approvals cleared the way for Symphony Property Management to move forward with the project.
The Lawrence project calls for a mixture of one- and two-bedroom apartments in a pair of long buildings along both Michigan and Maple, with 78 underground parking spaces and 55 additional spaces on the Medical Campus. The lawsuit alleges that the project has more than double the number of apartments allowed by the Green Code.
"By decimating the Green Code, these boards disregarded the standards set by Buffalo's Common Council, and exceeded their lawful authority," said Arthur Giacalone, the attorney who filed the lawsuit.
Be the first to know
Get local news delivered to your inbox!