ALBANY – It has all the makings of an end-of-session frenzy when state lawmakers return to Albany this week – mostly through virtual means from home or their offices – to take up hundreds of bills.
Roads and highways will be renamed. Pension sweeteners to select state and local workers will be scattered about.
Loads of resolutions will pass, honoring people for their long marriages or long life or long service.
Many one-house bills – with no practical effect other than to make a political statement – will pass and then wither.
And, plenty of statewide measures will get adopted – like more responses to Covid-19 – promoted by Democratic majority press shops on behalf of legislators.
"Stay healthy and we'll see you all next year," Assemblyman Gary Pretlow, a Westchester County Democrat, said to his colleagues last week at the close of what he believed will be his last gathering in 2020 of his Assembly racing and wagering committee.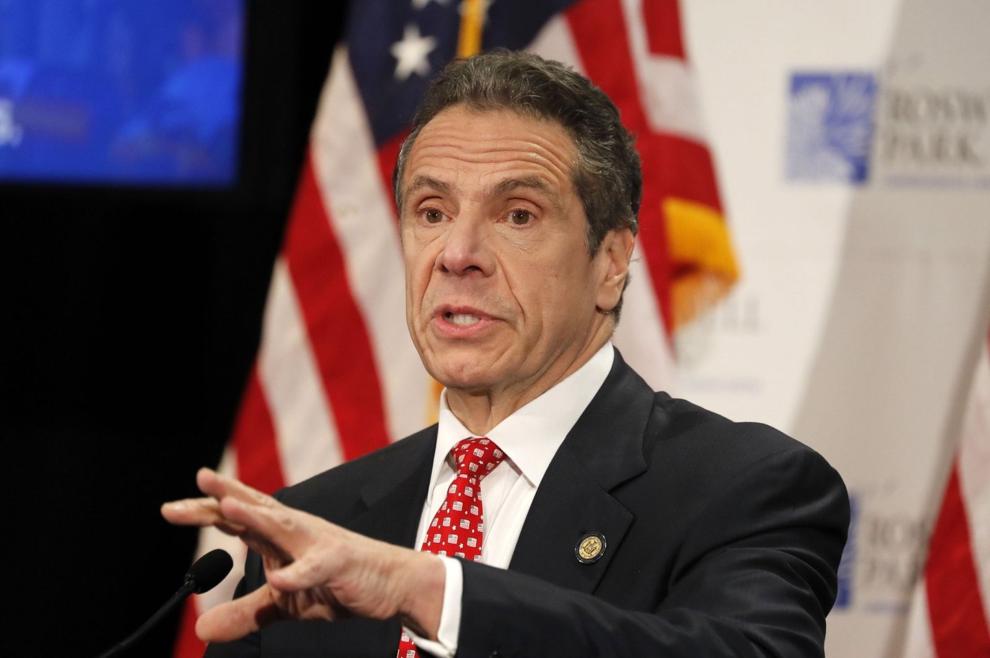 Yet, given this historic year of the pandemic, which has turned Albany upside down in the ways of lawmaking, the 2020 session is hardly ending.
In fact, some of the most important work could be on the horizon if lawmakers assert themselves into the state's fiscal affairs that they put into the arms of Gov. Andrew M. Cuomo in April – giving him the unilateral power to trim the state budget.
Before the state budget passed in April, it was Cuomo who seemingly teased lawmakers, saying they would have no interest in being on the hot seat and making decisions to cut popular programs, such as aid to public schools, in an election year and amid a catastrophic falloff of revenues during the Covid-19 economic meltdown.
No, Cuomo said, election-bound lawmakers would rather give that task to one person: himself.
Closing the deficit?
Nothing is ever a sure thing in Albany, but insiders say lawmakers have little desire to jump into the state's financial affairs. Not yet, anyway.
These are among the items lawmakers have been discussing for months, or years, and which are not expected to be finalized in the coming week:
• Efforts to raise revenues in ways that the left-leaning, Democratic-controlled Legislature say won't be targeted at low- or middle-income residents, but rather wealthy individuals and corporations, through such hikes as higher tax rates on income made by millionaires and billionaires, the so-called "pied-a-terre" tax on wealthy people's second homes and ending what critics say are rebate giveaways to the wealthy given to stock transfers.
• Efforts to reduce spending below the level lawmakers and Cuomo adopted in early April – a level they all knew was too high to keep the budget in balance given the pandemic that was already starting to hammer the state's economy. Since soon after the budget was adopted, Cuomo has been threatening to cut state aid to localities, including schools, by 20%; he has not made good on that threat.
• Legalization of marijuana, a yearslong push, which eventually attracted Cuomo's support. But with the pandemic, negotiators have had no time to try to focus on the controversial topic. Moreover, the optics could prove troublesome to make marijuana legal at a time of rising drug and alcohol abuse during the pandemic and, as of two weeks ago, at a time when Cuomo has cut funding to substance abuse treatment providers around the state.
Assembly Majority Leader Crystal Peoples-Stokes, a Buffalo Democrat and sponsor of the marijuana bill, did not respond to questions regarding that and other session issues.
• Online gambling, which some Democrats are pushing as a way to raise revenues to help Albany deal with the red ink. Non-Indian casinos, still shuttered under social distancing rules, think the online betting format could be a life preserver. But Cuomo has been steadfast for a couple years on the effort: permitting online gambling would need a constitutional amendment – approved by voters statewide, and not just a simple vote of the Legislature.
State Sen. Joseph Addabbo, a Queens Democrat sponsoring the online wagering expansion, said on Friday he was still awaiting more information on what might happen with the issue.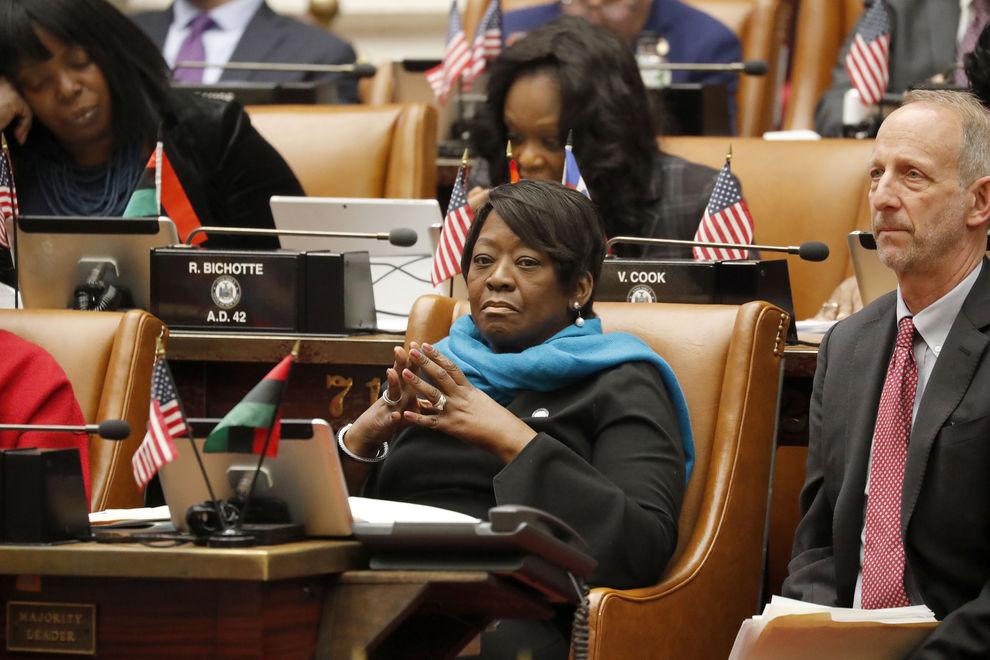 In private phone calls last week, legislative leaders – State Senate Majority Leader Andrea Stewart-Cousins and Assembly Speaker Carl Heastie – made clear to rank-and-file lawmakers that the session this week is not about the state budget.
Instead, while one state Senate adviser a week ago said the legislative gathering would be "robust,'' much of the work will be what Albany calls "calendar clearing."
Dozens of bills that lawmakers want passed have been on hold since the Covid-19 outbreak. Some are to address problems that have popped up recently, such as how to better handle the expansion of absentee voting to avoid in the general election in November the kinds of logistical problems seen in the June primaries and special election contests, some of which have still not been decided because of absentee ballot-counting fights.
Fiscal decisions on hold
The state has a $13 billion deficit, maybe more or maybe less. So, why are Cuomo and lawmakers not tackling the issue?
In Albany, the Senate and Assembly return on Monday for three or four days of session for the first time in nearly six weeks. Three hundred and fifty miles to the south, Congress also returns after a shorter recess.
State lawmakers loathe the thought of making big fiscal moves until Congress decides on another fiscal stimulus bill. Federal aid appears likely for state and local governments, whose finances are in tatters.
Republicans and Democrats in Washington, along with President Trump, are seeking some kind of financial package by the end of the month; a key boost in federal unemployment benefits expires on July 26, and a replacement effort is being discussed .
Unknown, however, is how states might be able to use any new federal aid. Would money go directly to states? Or would federal funds be earmarked for special funding streams, such as public schools? If so, what strings might be attached ?
Lawmakers say they have to wait on making New York State fiscal decisions to the budget plan they adopted April 1 until Washington blinks.
"The federal government has to do the right thing finally and once and for all," said State Sen. Tim Kennedy, a Buffalo Democrat.
"I think we are crossing our fingers and toes hoping that Congress comes through and provides us with the resources we need. It's clear that no state in the union, especially New York ... has the ability to cover the costs associated with this pandemic," Assemblywoman Monica Wallace, a Lancaster Democrat, said of New York's highest-in-the-nation Covid-19 caseload.
Republicans say Democrats have turned over too much control to the Democratic governor.
"The Senate Republican Conference believes it's long past time to repeal Governor Cuomo's total control of this state. We hope Democrats agree that we should restore checks and balances to New York, which includes how the state deals with coronavirus decisions," said State Senate Minority Leader Rob Ortt, a North Tonawanda Republican.
Preparing for 'the end'
Lawmakers have been meeting in advance of the session start on Monday. Senate Democrats will use Monday to hold their committee meetings to determine the fate of hundreds of bills.
The Assembly Democrats spread their committee meetings out last week. In 4 days, 194 bills were reported out of the committees, with many destined for the floor.
Some bills were not so lucky. Depending on the sponsor's party enrollment, anyway. The vast majority of bills that were taken up by Assembly Democratic-controlled committees were, actually, GOP-sponsored bills.
That sounds bipartisan. Except, the bills weren't advanced, but "held." That's a word in Albany that means "killed." Before the week was out, Assembly Democrats killed 729 different bills sponsored by Republicans, according to an Assembly GOP spokesman.
Over in the Senate, Democrats there believe 10% of the 300 or so bills expected to be taken up this week will be Republican-sponsored bills.
Priorities run the gamut
The legislation to-do list is long. After a few dozen Covid-19-related bills were approved in May, lawmakers will return this week to take up additional measures related to the pandemic, including:
• Putting into law an assurance that school districts, unable to meet the 180-day legal mandate for holding classroom days in a school year, be held financially harmless.
• Focusing additional trauma services on front-line health workers who have had to deal with extraordinary hours, supply shortages and dying patients .
• Codifying into law a requirement that uninsured individuals are not charged for Covid-19 tests and creating a study group to examine long-term residential and home care, a bill reacting to the more than 6,000 nursing home residents who died of Covid-19 in New York.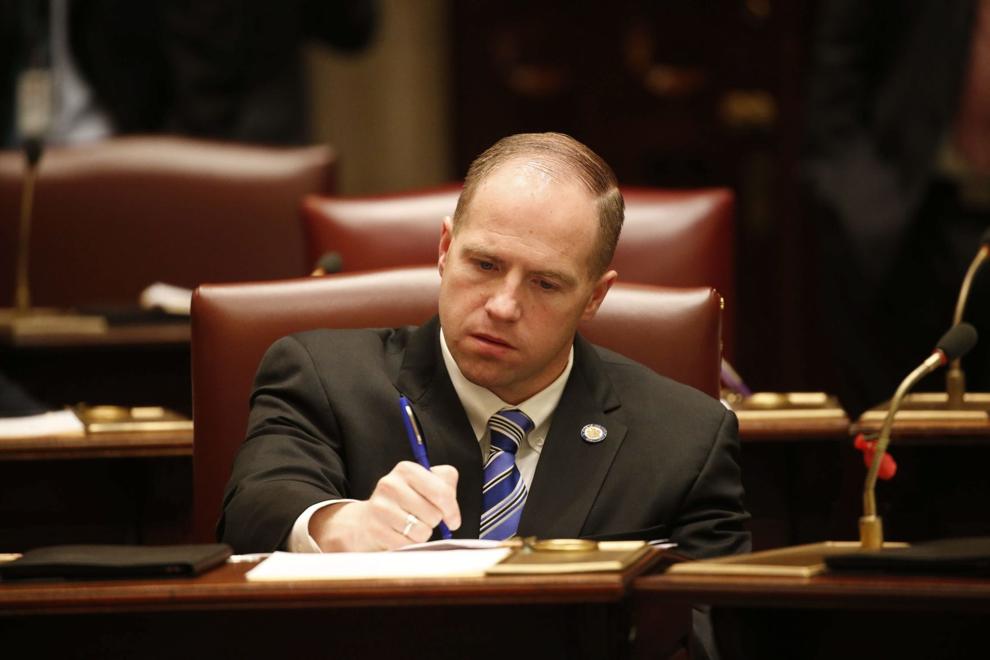 Each member of the two houses has his or her own set of priorities.
Wallace, the Lancaster Democrat, is hopeful several of her bills advance, including a ban on facial recognition at schools until education officials can examine the risks , and a separate bill requiring judges to disclose why they recuse themselves from presiding over some cases.
Kennedy, the Buffalo Democrat, is pressing a bill to allow courts to permit motorists with vehicle-related fines to set up payment plans to meet those obligations, instead of having their license suspended if they can't immediately pay.
Kennedy said other states have seen increases in fine collections with the payment plans, and that such systems are more fair to low-income people.
The emphasis of lawmakers runs the board.
One bill would repeal a ban on Sundays of engaging "in the business of shaving, hair cutting or other work of a barber"; it would add barber businesses to the two dozen other activities taken off the old blue law restrictions over the decades.
Another seeks to ban "canned shoots," which involved the killing of animals in confined locations "for sport, amusement or taking of a trophy." Another seeks to provide new tools for prosecutors to go after price gougers.
"The bills we'll be dealing with are all across the spectrum of issues," Kennedy said.