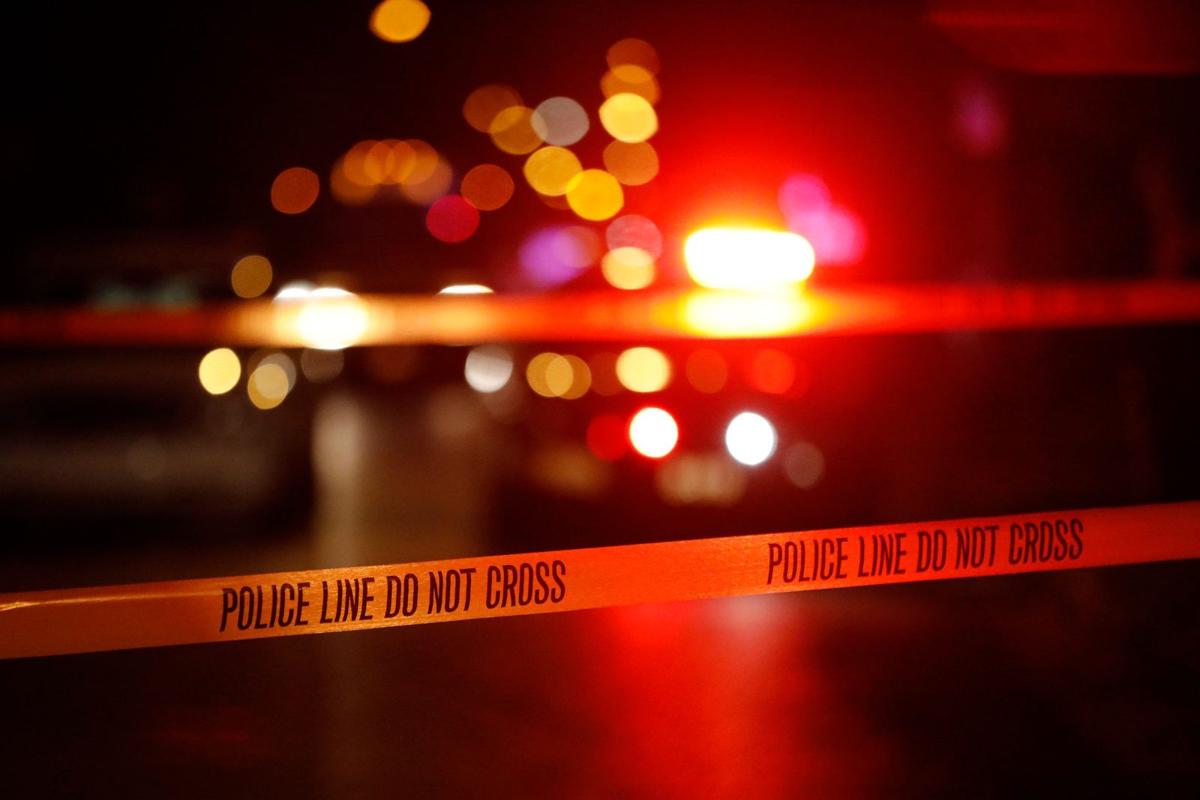 Shariff Jackson, 28, was found fatally shot in a vehicle parked in a Delaware Avenue lot on July 1, the same day two other men also were shot and showed up in civilian vehicles at area hospitals to be treated for their wounds.
Buffalo police at the time said one of those non-fatal shootings may have been connected to the death of Jackson, who was sitting in a parked vehicle and was targeted by gunfire around 10 p.m. Otherwise, details about what may have prompted the shootings were scant.
Now, a criminal complaint against two Buffalo men arrested this week on felony gun charges suggests that Shariff's death was the result of turf battles between two street gangs known to authorities as the Central Park Gang and the Fruit Belt Gang.
Shariff was a member of the Central Park Gang, according to the U.S. Attorney's Office, and authorities believe members of the Fruit Belt Gang were involved in his murder.
What's more, federal agents and Buffalo police were concerned about the possibility that more shooting between the two gangs would break out at Shariff's funeral on July 14 at True Bethel Baptist Church in Buffalo.
The FBI and the Buffalo police intelligence squad set up surveillance to monitor the activities of suspected members of the Central Park Gang and the Fruit Belt Gang, according to an affidavit by FBI Special Agent Christopher A. Dailey.
Dailey's affidavit was part of the criminal complaint against Michael Woods, 31, and Antwaine Parker, 27, both of whom were charged July 14 with being a felon in possession of a firearm. Both men have prior felony convictions on weapons charges and have spent time in prison.
Woods and Parker are alleged to be members of the Fruit Belt Gang, which the FBI has been investigating since last August for narcotics distribution, firearms offenses and other alleged gang activity, according to the criminal complaint.
Authorities have not said whether Woods and Parker are suspects in Shariff's death.
But on July 4, three days after the killing, both Woods and Parker were shot in Buffalo, and authorities suspect the shootings were related to rival gang activity between Central Park and Fruit Belt.
"There is a cycle of criminality and violence, which connects many of the shootings we are seeing in our city. These defendants both have prior weapons convictions, both were themselves shooting victims, and both chose to arm themselves despite being prohibited from legally doing so," said U.S. Attorney James P. Kennedy Jr. "Left to their own devices, this is, sadly, the type of 'justice' to which those involved in these sorts of activities – many of whom are members of street gangs – aspire. The result is anything but 'just,' as it leads inexorably to an ever-escalating and expanding sphere of violence and lawlessness."
After being shot, Woods drove himself to the hospital, where he declined to tell police who he was with when he was shot or any other information. At the scene of the shooting, authorities found out that one of the victims may have thrown a gun, and they recovered a 9-millimeter handgun on the roof of a nearby building. The gun is being analyzed and tested for potential DNA evidence.
The gun charges against Woods and Parker stemmed from police surveillance on July 14 on Burnie Lane in the McCarley Gardens apartment complex, near Goodell Street and Michigan Avenue.
Authorities said they saw Woods drive to the area in a white four-door sedan, get out of the car and approach Parker and another man, Maurice Cheatom. At one point, Parker took unknown objects from his handbag, placed the bag on the trunk of a nearby vehicle and then put the unknown objects back inside the bag. At another point, he unzipped the bag, showed an unknown individual what was inside and then zipped the bag again.
When Woods left the area in the white sedan, a Buffalo police officer pulled him over for failing to come to a complete stop at a stop sign.
Woods told the officer he had two guns in the car and agreed to allow officers to search the car, according to the affidavit. The officers found two loaded handguns.
Police later saw Parker driving a blue Chevy sedan, and they pulled him over because they knew Parker did not have a valid driver's license. Buffalo detectives found two firearms in the basement of a Burnie Lane apartment that matched the firearms in a photograph of Parker posted on Instagram. The photograph also showed Parker holding several bags of what appears to be large quantities of marijuana.
If convicted on the gun charges, Woods and Parker each face a maximum of 10 years in prison.
Be the first to know
Get local news delivered to your inbox!