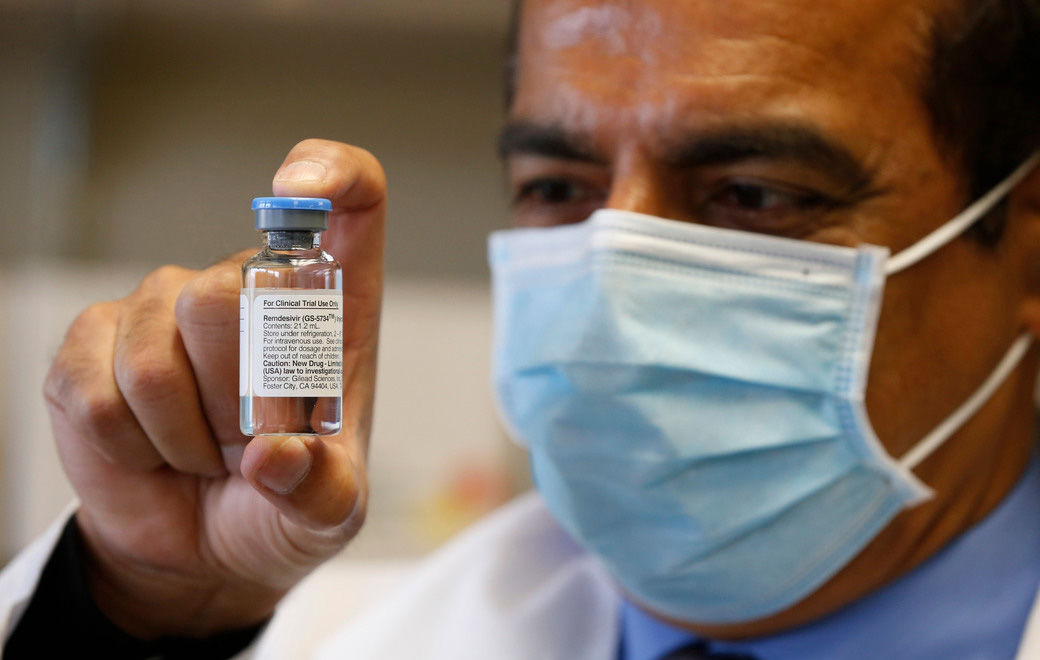 Western New Yorkers recently exposed to a household member who tests positive with Covid-19 can be treated with a promising drug that researchers believe can help treat a coronavirus infection.
The University at Buffalo Clinical Research Office is leading the regional effort of a national Regeneron Pharmaceuticals clinical trial to help measure the effectiveness of the investigational antibody cocktail REGN-COV2.
This therapy was among the treatments President Donald Trump received in early October at Walter Reed Medical Center after contracting the novel coronavirus.
Trump credited the therapy for helping him recover.
"At a time when our region is unfortunately experiencing an uptick in cases, we are pleased that we are able to provide Western New Yorkers with the opportunity to enroll in a study of this very promising potential Covid-19 treatment," said Dr. Sanjay Sethi, chief of the Division of Pulmonary, Critical Care and Sleep Medicine in the UB Jacobs School of Medicine and Biomedical Sciences and study principal investigator.
Sethi is also medical director of the UB Clinical Research Office and a physician with UBMD Internal Medicine.
Three of four experimental treatments deployed in the region show early
The monoclonal antibody treatment is believed to reduce the severity of symptoms in those exposed to Covid-19, and possibly prevent them.
"If, for example, I test positive, then any member of my household could be eligible for this treatment provided that they haven't begun experiencing symptoms," Sethi said.
Those interested in treatment must be 18 or older, live with someone recently tested positive with the coronavirus and be free of Covid-19 symptoms, said Kelly Green, clinical research coordinator with the Clinical Research Office.
Those who do, can call Green at 888-4764 or email kjk22@buffalo.edu for more information and to see if they meet other eligibility guidelines for treatment.
Regeneron sought 2,000 patients when the study started several weeks ago in the region. There are 700 slots still available and more may be added depending on interest, Green said.
The drugmaker decided to provide treatment because Dr. Michael Cain, Jacobs School dean, was able to provide space in an unused medical school clinic in Amherst where participants could be treated discretely and safely without exposing other health care patients, Sethi said.
Those selected for the study will get a rapid test for Covid-19. They will be able to participate whether they test positive or negative. Those who are symptomatic will not be eligible but could consider participating in treatment trials being conducted at UB for mild to moderate cases of Covid-19.
Convalescent plasma, donated from people who recovered from Covid-19, is among those treatments. The Regeneron antibody drug is made in the laboratory and designed to bind to the spiked protein of the coronavirus, possibly blocking its ability to invade cells and multiply.
Participants will get a single subcutaneous (under the skin) injection of either the treatment or a placebo. Because the study is double-blind, neither the participant nor health care personnel administering the injection will know which of the two are being given.