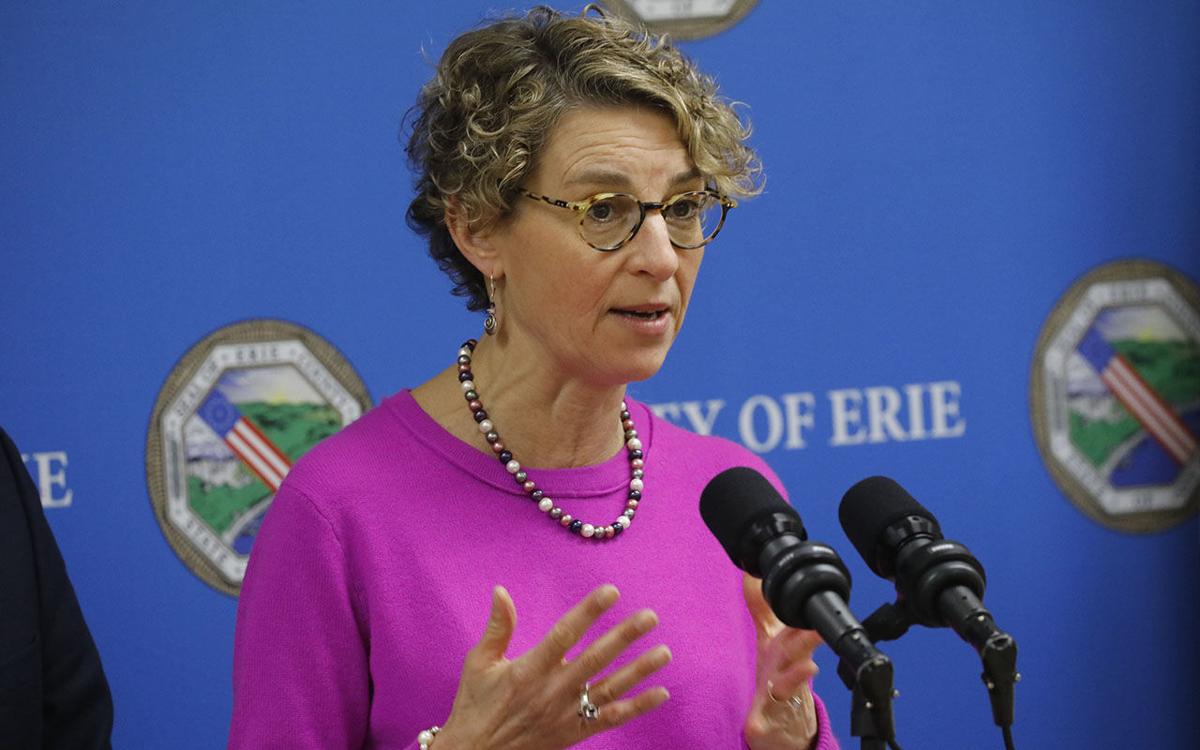 Erie County's Health Department kept it secret from the public when a Williamsville nursing home had a bad outbreak of Covid-19 among residents and staff.
But four other Western New York health departments publicly announced when nursing homes and other adult care facilities in their counties had outbreaks.
Erie County cited federal privacy regulations as the reason it did not disclose that 61 residents and 17 staff members at Comprehensive Rehabilitation and Nursing Center had tested positive for the virus earlier this month.
"As per HIPAA, the Erie County Department of Health keeps all information about individual Covid cases confidential," said Kara Kane, the Health Department's public information officer, referring to the federal Health Insurance Portability and Accountability Act.
In the other Western New York counties, health officials have taken a transparent approach, issuing news releases and making public comments that either name the facility having a Covid-19 outbreak or the geographic area where it is situated, and revealing the number of individuals infected.
A Williamsville nursing home experienced one of the country's biggest Covid-19 outbreaks to hit a nursing home in recent weeks, prompting federal officials to send a "strike team" to the facility.
"We want to make sure the public knows. The public plays a big part in halting spread, so that is why we share the information," said Niagara County Public Health Director Dan Stapleton, who has identified nursing homes with outbreaks.
Cattaraugus County Public Health Director Dr. Kevin D. Watkins said there was no privacy violation when he told The News there have been close to 40 cases of Covid-19 at a Town of Allegany nursing home.
"I'm not giving you any HIPAA information, just the number of cases identified," Watkins said.
Erie County cited the 1996 federal Health Insurance Portability and Accountability Act, known as HIPAA, as a reason to cloak the information.
But the federal government each week publishes the number of Covid-19 cases at each of the more than 15,000 nursing homes in the country on the Centers for Medicare and Medicaid Services' Nursing Home Compare website. 
But while the counties receive regular updates on Covid-19 cases, the information is more than a week old when it is published on the federal website.
An expert on health law and related privacy issues said public officials have an obligation to respect privacy, but they also have an obligation to be forthcoming in the ongoing public health crisis caused by Covid-19. 
Erie County could identify a nursing home having a Covid-19 outbreak without violating HIPAA, said attorney Robert Trusiak, who advises health care providers on HIPAA compliance and served as a federal prosecutor in health law cases.
An Oct. 10 gathering at Knights Creek Church in Scio has been connected to 18 positive cases, the Allegany County Health Department said.
"Let's not forget we are in a public health emergency and there is an absolute countervailing health benefit in the public's need to know and make common sense decisions that we have been urged to make," Trusiak said. 
He cited a specific section of HIPAA that allows for the "de-identification" of information so that health officials can release numerical data.
"There's a lot to de-identification, but it essentially allows an entity like Erie County to provide 'data aggregation' in a way that gives Erie County residents important health information while at the same time respecting the privacy rights of individuals," Trusiak said.
State Health Department spokesman Jeffrey Hammond said local health departments "may exercise discretion" and provide information as part of a public health response or in situations involving safety concerns.
That information, he said, is allowed to be released, "provided that notification does not contain personally identifiable or protected health information."
Kane said Erie County will make an exception and publicly release details on clusters when the county's contact tracers are unable to locate every individual who was exposed to the virus.
She said the county does not normally identify nursing homes with clusters because they "are closed settings with limited contacts." Contact tracers "work closely with nursing home administrators who provide information about visitors and staff to facilitate our contact tracing process."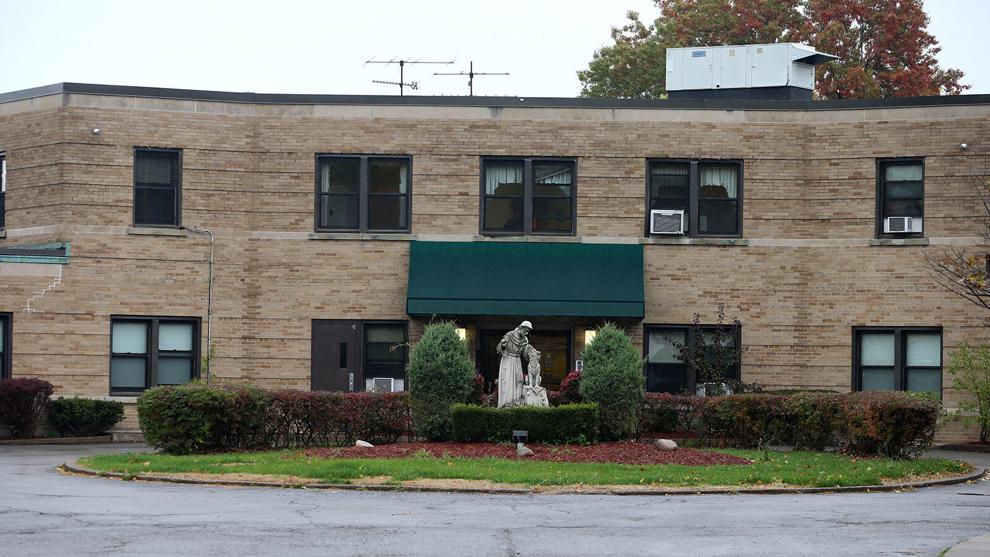 Comprehensive Rehab outbreak
Only 17 nursing homes in the country had more residents test positive for Covid-19 than at Comprehensive Rehabilitation during the week ending Oct. 4, The News reported. 
As the number of cases continued to rise, a federal strike team visited the nursing home Oct. 15 to determine what immediate actions were needed to reduce the risk of infection, according to a statement from the U.S. Centers for Medicare and Medicaid Services, which oversees nursing homes.
The statement went on to explain that "visits are not the result of an official investigation but rather a collaborative effort between the task force strike team and individual facilities to come up with solutions to the threat of Covid-19."
Safire Rehabilitation and Nursing of Northtowns was fined in August for letting groups of residents dine within 6 feet of each other on June 12, at a time that nursing homes in the region were reeling from coronavirus infections and deaths.
CMS declined to release findings from the visit to Comprehensive Rehabilitation. The agency pointed out that there have been only 90 such visits to nursing homes nationwide.
An unannounced Covid-19 focused inspection by the state Health Department on Oct. 7 resulted in prevention and control violations, according to the Health Department. In an unannounced follow-up inspection on Friday, no deficiencies were identified.
Phone calls from The News to Comprehensive Rehabilitation officials for comment have not been returned.
Public in the loop elsewhere
When an outbreak occurred at an adult care community in Jamestown, Chautauqua County health officials did not view it as a threat to the public, but because the number of infections was high, they identified Tanglewood Manor as the location of the cluster.
"We did not want to alarm the public. We wanted them to understand these numbers were from a congregate setting," said Breeanne Agett, the Health Department's epidemiology manager.
She said there have been 87 positive tests among residents at Tanglewood and 19 among workers.
Like other public health officials, Agett said she sees value in letting the public know when a major cluster of Covid-19 cases occurs.
"It spreads person to person, so the community plays the biggest role in preventing the spread of this disease. The people in the community are the vectors for this disease. These clusters do serve as a cautionary tale and as a reminder to remain diligent about preventing the spread of Covid-19," Agett said.
Allegany County also has a policy that calls for releasing information when clusters occur.
Theresa K. Moore, spokeswoman for the Allegany County Health Department, said the county works directly with facility officials in releasing the information.
The information, she said, is important "for our county residents to know… ."