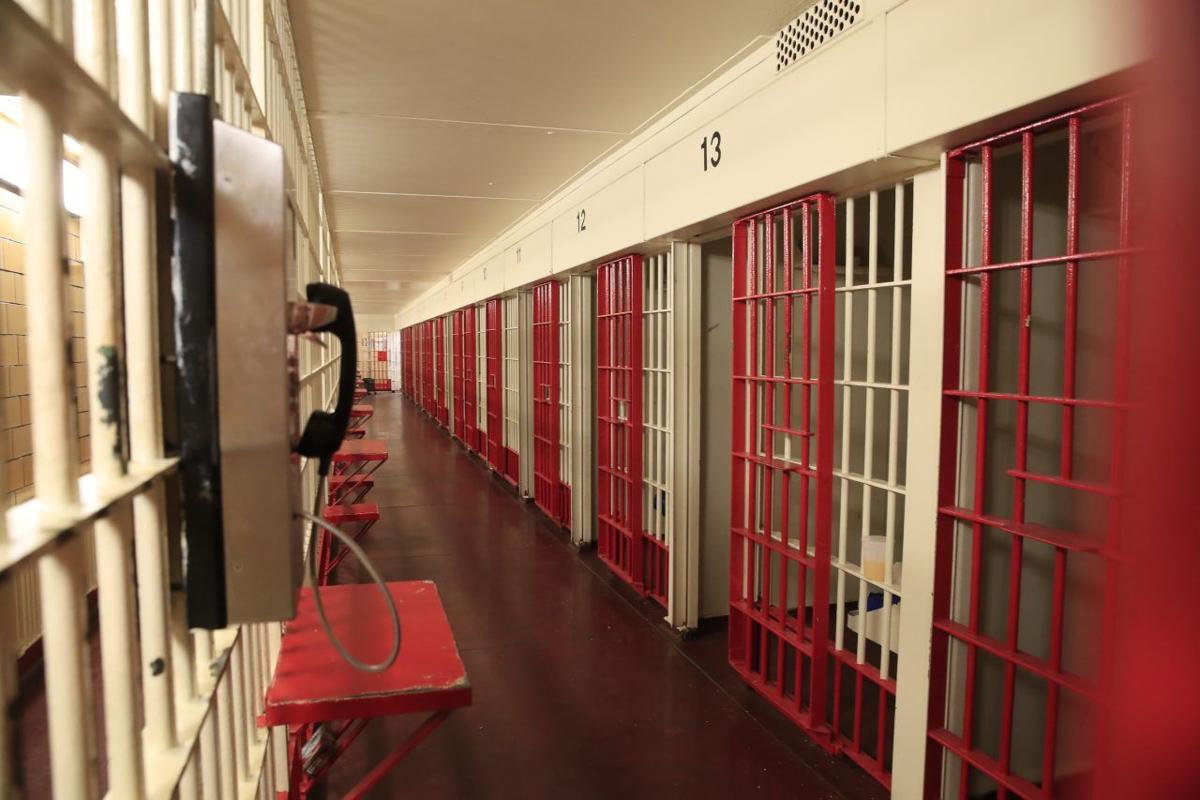 The big jail consolidation that would move most inmates from the downtown Erie County Holding Center to the county's correctional facility in Alden – and help save the county more than $10 million – will not happen anytime soon.
"I want to stress that this concept is a long way from being finalized," said Jail Management Superintendent Thomas Diina.
The financial savings and benefits from the jail restructuring most likely won't happen until 2022.
"There was a concept, an idea, that if we transition the Holding Center, we could save X amount of dollars," Undersheriff Mark Wipperman said. "There is no plan A, B, C, soup-to-nuts. It was a concept that we sat down and said, 'If we do these certain things, we think we can achieve these budget cuts and these financial cuts.' But there is no game plan."
Still, Wipperman said he expects the Sheriff's Office will be able to save $10 million this year across the entire department through cuts associated with criminal justice reform and fewer inmates. County Executive Mark Poloncarz has said steps are needed to help close a county deficit caused by the Covid-19 pandemic.
The Sheriff's Office plans to reduce overtime, eliminate 78 full-time, vacant positions and cut back on maintenance supplies and food, the officials said.
The broad vision for jail consolidation would have most of the inmates housed at the Alden facility, while the downtown jail would be limited to inmate processing and the housing high-risk offenders and those with greater physical or mental health needs.
The idea is to move most low- and medium-risk offenders to Alden. Currently, there are about two dozen inmates considered high-risk offenders.
With fewer inmates, the Holding Center would be reconfigured so that much of its space would be shared with community partners working with inmates and connecting them with community re-entry services to keep them from returning to jail.
Inmates voluntarily participating in existing county re-entry programs have a reoffense rate of 3%, dramatically lower than the overall reoffense rate that lands the majority of inmates back in jail, said Cindi McEachon, executive director of Peaceprints of Western New York.
McEachon also relayed concerns raised by the public about ease of access to the Alden facility for people providing support services to inmates, as well as family members who wish to visit loved ones who are incarcerated.
The Niagara Frontier Transportation Authority eliminated transportation to the Alden facility in 2015, but county legislators and Sheriff's Office administrators say they are looking into alternative public transportation.
Jail administrators now spread out inmates among the downtown and Alden facilities, but administrators anticipate slowly moving more Holding Center inmates to Alden. There are currently 491 inmates at both facilities, which have total capacity of roughly 1,400 inmates. Administrators said they hope to shut down the outdated 1938 section of the Holding Center as soon as they can do so safely.
Deputy Budget Director Benjamin Swanekamp said the county would face a major budget hole if the Sheriff's Office does not meet its deficit savings goals. 
County Legislature Democrats also separately raised repeated concerns about the high amount of overtime that 13 non-union administrators in the Sheriff's Office have received, all of it charged to federal stimulus money provided under the federal CARES Act.
Overtime pay ranged from $14,800 to $49,400 during a 12-week period from March 14 to June 5.
Wipperman, among the employees receiving the higher amounts, said much of the overtime was used to cover policy writing, employee scheduling and securing personal protective equipment. The Sheriff's Office also had to cover for the city's riot police when that team resigned.
"I'm telling you, it has been a nightmare," he said. "It would cost a lot of hours, and I welcome an audit." 
In response to questions raised by Chairwoman April Baskin, Wipperman said that the Sheriff's Office has no swipe-in or swipe-out timecard system, though the Sheriff's Office had previously asked the county administration for one. He also agreed to provide a detailed breakdown of how overtime was allocated.  
Deputy Comptroller Gregory Gach said the Comptroller's Office is preparing to release later this week an audit of overtime paid to non-union employees in all departments during the public health crisis.