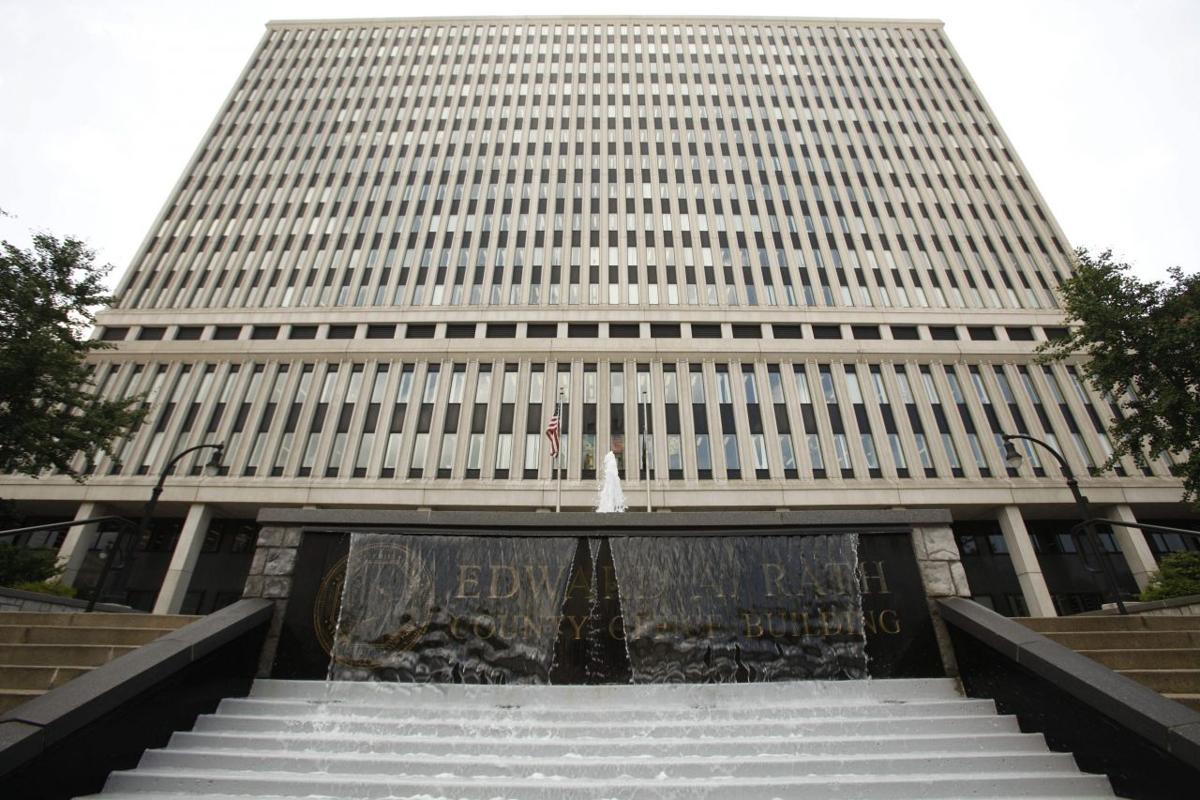 Erie County government is one of the largest employers in the region with more than 3,000 employees, and the vast majority have been ordered to return to the office on Monday.
But some employees are protesting, saying they've been more productive working from home and see no need to expose themselves to unnecessary health risks, particularly in the downtown Rath Building, which never had a sterling reputation for cleanliness.
Employees with the county's largest department, Social Services, have been particularly vocal about their misgivings. Both front-line workers and supervisors said the return presents an unnecessary health risk and that they have reports showing they have been just as productive, if not more productive, working from home.
"I'm just not willing to die for this job," said Jennifer Graham, a senior social welfare examiner who helps determine welfare eligibility. 
She's been working remotely and said that while she does not have a disability that would render her unable to work, she has several health risk factors and is the primary caregiver for her mother, who is in her 70s. She and others said they shouldn't be forced back to work when work can be done at the same high level from home.
In response, county leaders said they are complying with all federal and state regulations regarding office workers and reconfigured work stations, are instituting new screening measures for the public, and are making cleaning supplies and masks available to every department that requests them. No one will be allowed in the building without a mask, in keeping with County Executive Mark C. Poloncarz's executive order.
"We really take this seriously," said Personnel Commissioner Timothy Hogues.
Poloncarz said the 15-floor Rath Building will not present health hazards for anyone and that it's cleaner than it's ever been. He also pointed out that many employees have been working  buildings without issue throughout the public health crisis and more have been trickling back slowly.
"I understand there's some folks who've been at home for literally four months, and some don't want to return," he said. "And our goal is that we have our work force here to deal with the public."
He added, "We're never going to bring somebody back in an unsafe environment."
County employees said they were frustrated and upset by the implication that they don't want to return to work and are sitting around at home doing nothing.  Many said that while there were difficulties settling into a rhythm the first week of the transition, technical adjustments have finally been made to enable employees to work from home without suffering any loss of productivity at all.
"No one expects a pat on the back, but don't make it sound like we're doing nothing," said one senior social welfare examiner. "No one's saying we don't want to work. They keep saying that, and it's so disheartening. It's so hard to work for an employer that doesn't value you."
She was one of many county workers who asked not to be publicly identified for fear of repercussions.
A head social welfare examiner and Community Medicaid program supervisor, who works in a unit that covers more than 40 employees, said,"Within a week of going remote, we've been able to produce more work than we were able to do on-site."
She added, "We just got an email today that they decided they were going to shut down the water fountain – three months into the pandemic."
A supervising case worker who works in a different department and has been coming into work regularly, said many employees don't want more colleagues to return and crowd the many common areas, such as restrooms and elevators, which are now limited to four per elevator car.
In response to the concerns raised by Social Services, which has some more congested work spaces than other departments, Hogues said Social Services Commissioner Marie Cannon has been working on a phased-in approach that will no longer have all Social Services employees return on Monday. Instead, employees will return gradually as departments are reconfigured or more barriers can be installed to keep employees safe.
Hogues said he and the public works commissioner have walked every floor and work space to make sure that employees are sitting at least six feet apart or at least facing in opposite directions while at their desks. 
"It's not like we're saying, 'Hey, we're not going to listen to you.' We're going to listen," Hogues said.
Common areas and high-touch surfaces are being frequently cleaned, and much more cleaning is occurring after hours than employees are aware of, he said.
He urged all employees to wear masks when away from their desks and said so far, county employees within the building have been compliant. He also said that while common areas are being cleaned, individual employees will be responsible for keeping their own work stations clean and that supplies are available for whoever needs them.
Be the first to know
Get local news delivered to your inbox!