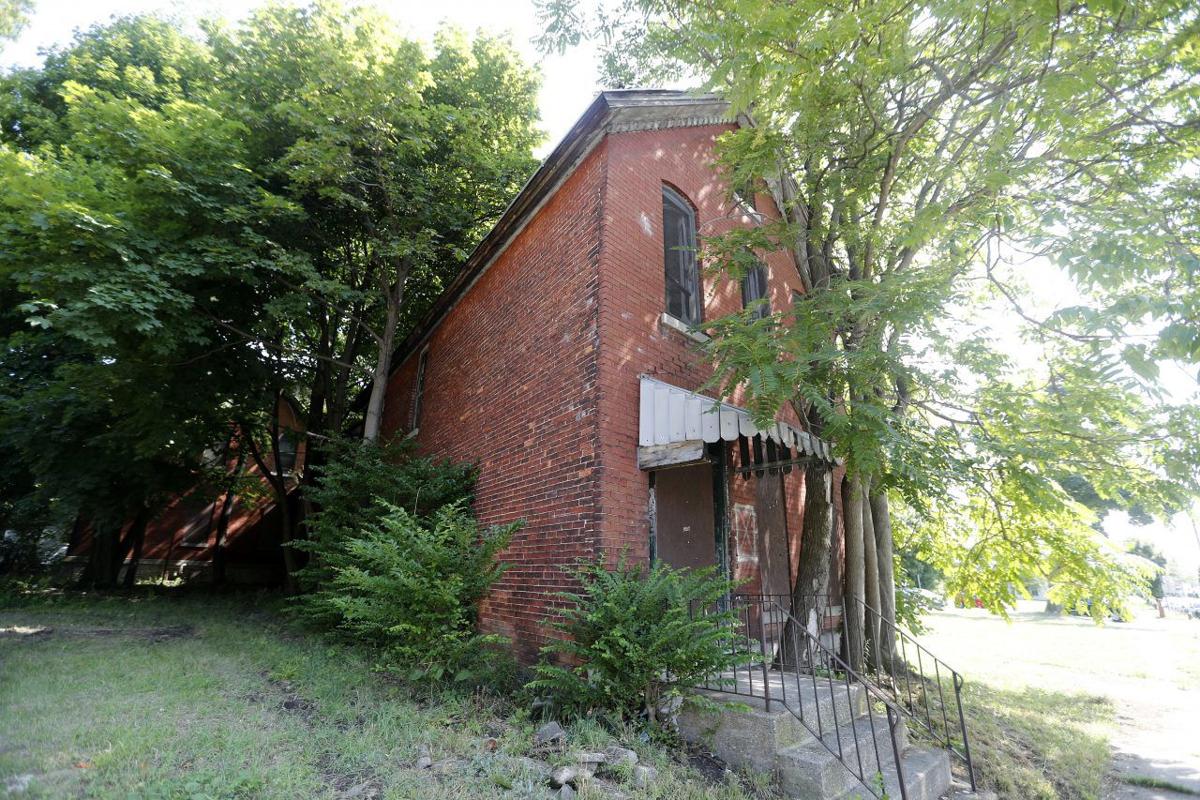 A 155-year-old Italianate brick house in the historic Fruit Belt neighborhood may finally have its savior.
Dr. Greg Daniel's Kanaka Partners has been named the designated developer of one of the oldest structures in the Fruit Belt neighborhood, saving it and two adjacent parcels from potential demolition after nearly 15 years of failed efforts to revive it.
Daniel – an emergency medicine doctor-turned-developer who is already engaged in two other high-profile housing projects – agreed to buy the 2.5-story masonry house at 204 High St., along with vacant lots at 206 and 208 High, for $120,000. He plans to redevelop the site into a combination of affordable housing, commercial space and covered parking – consistent with the city's goals.
Plans call for Kanaka to work with Kaleida Health to construct affordable housing for low-income employees of the Medical Campus. The developer already has an architectural site plan and also "committed to preserving as much of the existing historic structure as possible."
Kanaka will use a mix of private dollars and a loan from M&T Bank Corp. to pay for the purchase and project, and also plans to seek federal housing funds to supplement the financing, according to a Common Council memo.
City officials were cautiously optimistic. "There's still a long way to go, but we thought it was at least worth entering into the designated developer agreement so the developer can begin working with the community on the redevelopment of the site," said Brendan Mehaffy, director of the city's Office of Strategic Planning. "Most people really did want to see the house preserved in some manner."
But he noted that there are "many interests in and around that area," tied in with both the Fruit Belt and the medical campus, so "we're encouraging a very robust and open community process."
Located at the corner of High and Maple, the 5,400-square-foot house was constructed in 1871, with another brick house at 291 Maple that was joined to it through a small extension in 1890. It was the longtime personal home for Dr. John Meidenbauer, a doctor and teacher at University of Buffalo's College of Pharmacy, who used the Maple Street portion for his medical practice.
In the late 1930s, it was sold to Lyle Morgan, who also used it for his home and medical practice until he retired. It was last used as a doctor's office in 1979. Following Morgan's death, the house passed to one of his sons, who failed to keep up with the taxes, allowing the city to take control in 2005.
The Civil War-era house was slated for demolition, but that was put on hold in 2006. At least one potential buyer reportedly wanted to renovate it in the next few years, but was unable to acquire it from the city, which awarded designated-developer status to Rev. Michael Chapman, pastor of St. John Baptist Church, and the St. John Fruit Belt Community Development Corp.
The church wanted to demolish it for a surface parking lot for the proposed Sweet Pea market next door. But the house was also found to be eligible for listing on the National Register of Historic Places, and public opposition mounted against demolition. The city Preservation Board backed a local landmark designation for the property –although it would not be approved by the Common Council for another three years – and St. John decided to move its proposed two-story, 7,000-square-foot market to a different site.
Then, developers Sam Savarino and Bernice Radle proposed to convert the house to office and community use in February 2016, but the plan never advanced amid a development moratorium in the Fruit Belt. The house then sat for another three years, before rumors of an imminent demolition prompted the city to try again last August with its third and final request-for-proposals.
"We're certainly pleased to get the response that we did," Mehaffy said. "We were giving the community a last look at the opportunity to develop this site with the house. It's in such a condition where we had to act. It was either development or demolition, we did not prefer the demolition option." 
Kanaka's developer designation will last for 12 months, with a $500 monthly fee and an option for an additional 12-month extension. However, the city must approve a sale agreement within a year, and the developer needs to submit a detailed site plan and construction plans that meet the Green Code, as well as proof of financing. In the meantime, Kanaka agreed to stabilize the building and maintain the grounds.