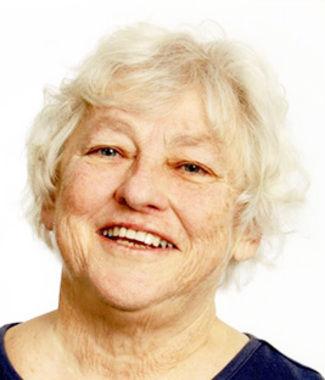 Aug. 14, 1938 – June 26, 2020
Dr. Beverly J. Paigen, the outspoken scientist who sounded the alarm about the dangers of toxic wastes at Love Canal and was instrumental in getting homeowners moved out and resettled, died June 26 in her home on Mount Desert Island, Maine. She was 81.
Her findings in 1978 were earth-shaking and controversial. She clashed with state officials, who downplayed the danger, and was subjected to a harassment campaign that drove her and her husband from their major research posts at what was then Roswell Park Memorial Institute.
Continuing her work in California, she completed a study which showed dramatically high rates of birth defects in neighborhoods near Love Canal. It took until 1992 for the state Health Department to admit she was right.
Born Beverly Joyce Molen in Chicago, she earned a bachelor's degree in zoology magna cum laude from Wheaton College in 1960 and a doctorate in biology from the University at Buffalo in 1967.
She came to Buffalo in 1960 as a research technician at Roswell Park and went on to become a cancer research scientist, leading projects and overseeing federal grants.
In the 1970s, she also became one of the area's foremost environmental activists.
Her first target was air pollution. As chairman of the Sierra Club's Air Pollution Task Force, she took state regulators to task for not cracking down on emissions from coke ovens. Issuing a list called "the Dirty Dozen," the task force called them out by name and won agreements to limit their discharges.
She widened her attention to water pollution, beginning with the Buffalo River. When her tests of sediments in the 1970s turned up high levels of toxic chemicals, she urged the state Department of Environmental Conservation to fund a more extensive study of the waterway.
Mayor Stanley Makowski appointed her to the city's Environmental Management Commission. She headed the air quality unit of the Erie County Environmental Management Council. She was named by the U.S. Environmental Protection Agency to its Toxic Substances Advisory Committee in 1977.
She also was one of the coordinators for Rachel Carson College, an experimental college at UB which focused on environmental issues. Along with designing parks and developing an air pollution control plan for the Bethlehem Steel plant, it offered a credit course in bicycling.
"If you can give credit for bowling at this university, why not bicycling?" she declared at a hearing when the university was reviewing the college's operations.
Working as a volunteer scientific adviser with the Love Canal Homeowners Association, Dr. Paigen led a community health study outside the fenced area closest to the canal. From interviews with more than 1,000 residents, the study found abnormally high rates of miscarriages, stillbirths and birth defects, leading her to challenge the state Health Department studies that minimized the dangers. She urged the immediate evacuation of hundreds of homes.
She testified about her findings in Washington, D.C., and appeared in the 1979 documentary film, "The Killing Ground," about Love Canal and other toxic waste dumps.
With other scientists, she conducted numerous additional studies on the health effects of Love Canal. Her efforts led to the awarding of relocation benefits for everyone in the neighborhood who wanted to move.
However, her findings as a researcher at a state institution put her in conflict with State Health Commissioner Dr. David Axelrod.
When he denied approval of a toxic waste study she proposed, her colleagues accused him of "scientific censorship." Her laboratory staff and her budget were cut. Her grant applications were stifled. When her state tax returns were audited, she saw newspaper clippings about her Love Canal activities in the examiner's folder.
Her husband, Dr. Kenneth Paigen, who organized the Molecular Biology Department at Roswell Park and headed it for more than 20 years, accepted an offer in 1981 to become chairman of the Department of Genetics at University of California, Berkeley. She became the senior research biochemist at Children's Hospital in Oakland, Calif.
After they moved, she told Buffalo News Environmental Reporter Paul MacClennan that she and her husband were "very reluctant to leave Buffalo. We've made our home there and we like the city very much."
In 1989, when her husband was named director of Jackson Laboratory in Bar Harbor, Maine, she became its senior staff scientist.
The Buffalo Chapter of the National Organization for Women honored her in 1975 for leading the fight against air pollution. The NOW chapter honored her again in 1980 with its Women Helping Women Award for her Love Canal work.
Her first marriage to Richard Williams in 1959 ended in divorce. She married Dr. Kenneth Paigen in 1970. He died Feb. 15.
Surviving are three daughters, Susan, Gina and Jennifer; two sons, Mark and David; two brothers, Edward and Jeffrey; two sisters, Deb and Ginger; 12 grandchildren; and a great-granddaughter.