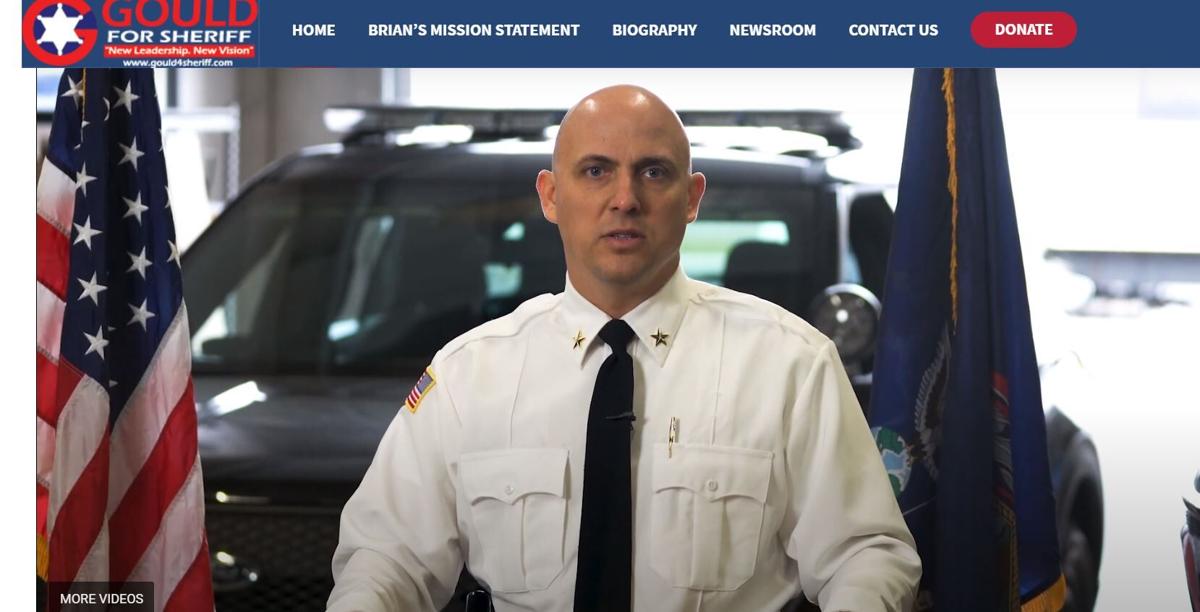 The Erie County Democratic Committee unanimously endorsed Cheektowaga Assistant Police Chief Brian J. Gould as its candidate for Erie County sheriff Saturday and wasted no time bashing the outgoing Republican sheriff and GOP candidates seeking the office.
Gould, a 24-year veteran of the town police department, looks to consolidate his support by gaining the Working Families committee endorsement, which activist Myles L. Carter is also seeking. Myles has until March 25 to file petitions should he seek a Democratic primary challenge.
"The problem with the Erie County Sheriff's Office is not with the overwhelming majority of its members who do their work with courage and integrity," Gould said Saturday. "The problem resides at the top, where gross mismanagement has led to tragedy and the squandering of millions in hard-earned tax dollars."
The sheriff's Jail Management Division has faced scrutiny and criticism because of numerous inmate suicides, other questionable deaths, and relationships between male corrections officers and former female inmates during Sheriff Timothy B. Howard's tenure.
"The scandals that have made our jail a national shame would not have taken place under a watchful eye, which frankly we have not had with an administration that too often sacrificed professionalism in favor of politics," Gould said.
Erie County Democratic Chair Jeremy J. Zellner criticized GOP endorsed candidate Karen Healy-Case, as well as Republican candidate John C. Garcia, who has announced plans to run in that party's primary.
"There is no question neither of the Republican candidates can bring the necessary leadership that is required to bring change to that office," Zellner said.
Both Republican candidates are retired from the Buffalo Police Department. Healy-Case served in the civil service rank of lieutenant and was appointed as a district chief. Garcia was a detective.
"I know the Working Families do not want to be a spoiler in this race," Zellner said. "They want a new sheriff, a sheriff that is going to bring integrity back to the Sheriff's Office."
Working Families chair Louisa Pacheco could not be reached Saturday.
Gould, 44, began his career with the Cheektowaga Police Department as a dispatcher in 1997. He moved to the patrol division as a police officer in 2000 and by 2011 was promoted to lieutenant. In 2018, he was promoted to captain and last year was named assistant chief of police.
He developed a crisis intervention program during his seven years as a lieutenant, the first of its kind in the region, and trained hundreds of officers in intervention techniques.
Since 2010, he has earned degrees in criminal justice and criminal justice administration from Hilbert College and has taught there in the criminal justice department. He also served as a volunteer firefighter, including as chief of the Bellevue Fire Department.
Gould's community service also includes an appointment in 2002 to the Cheektowaga Central School District's Board of Education and two subsequent elections to five-year terms through 2014, including election as the board's president.