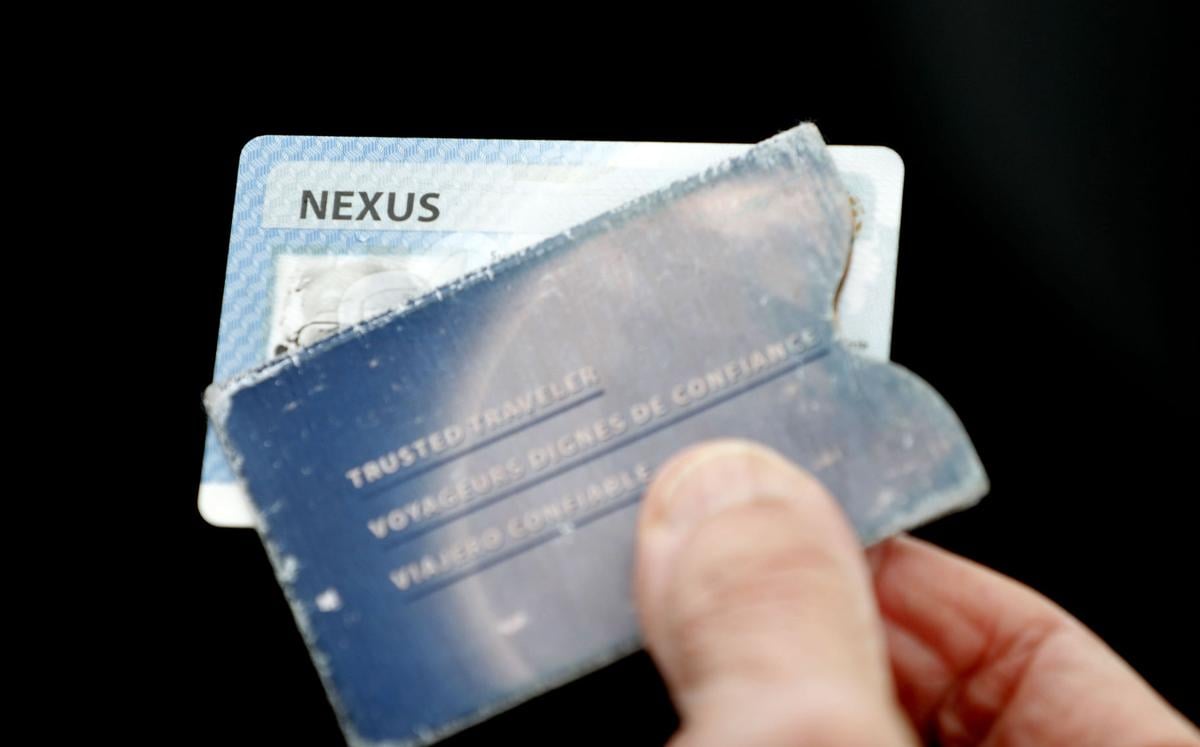 WASHINGTON – Aiming to justify its decision to bar New Yorkers from federal Trusted Traveler programs, top federal Homeland Security officials misled their own lawyers into thinking New York's Green Light Law was a unique attempt to protect undocumented immigrants when in fact it's not unique at all.
That revelation, which those federal lawyers unveiled in a court document late Thursday, prompted an extraordinary political backlash a day later.
Gov. Andrew M. Cuomo said Friday that the officials who led the misleading – Acting Homeland Security Chad Wolf and Customs chief Ken Cuccinelli – may have committed a crime in doing so.
Rep. Brian Higgins of Buffalo said Wolf should be ousted. And Cuomo, Higgins and Senate Minority Leader Charles E. Schumer all called for investigations into how top federal officials could have used false information to justify a decision that caused panic among New Yorkers who use Trusted Traveler programs such as Nexus and Global Entry.
"It was a clear abuse of government power for political purposes," a visibly angry Cuomo said at a briefing in Albany. "And it has done significant damage."
Aiming to argue that the decision to bar New Yorkers from those programs "was not arbitrary and capricious," DHS officials told the lawyers defending the agency in a lawsuit that New York was the only state to block federal officials from seeing the private data of undocumented immigrants who apply for driver's licenses.
But then last Friday, "DHS advised this office that those statements and representations are inaccurate in some instances and give the wrong impression in others," Audrey Strauss, the acting U.S. attorney for the Southern District of New York, wrote in her letter to the judge in the case.
Several states, two U.S. territories and the District of Columbia have laws that, like New York's Green Light Law, bar federal officials from seeing driving history information, including driving-related criminal histories, of applicants for federal Trusted Traveler programs, Strauss acknowledged.
"Nevertheless, CBP has continued to accept, vet, and, where appropriate, approve TTP applications from these states and territories," Strauss wrote.
It's highly unusual for government lawyers to acknowledge that their court filings are based on inaccurate information.
"Defendants deeply regret the foregoing inaccurate or misleading statements and apologize to the court and plaintiffs for the need to make these corrections at this late stage in the litigation."
Wolf announced the decision to bar New Yorkers from Trusted Traveler programs in February on Fox News, and in basing it on false information, he may have violated his oath of office, Cuomo said. He called on the U.S. Department of Justice and Congress to investigate.
Given that the Trump administration decision left some New Yorkers without Global Entry when the Covid-19 pandemic hit, Cuomo said, the DHS action may have contributed to long lines and the contagion's spread at airports when Americans flocked home from abroad in the spring.
"I believe Mr. Wolf, and Mr. Cuccinelli have possible criminal liability," Cuomo said. "I believe there is civil liability."
Higgins was equally aghast. Calling for a House investigation into the situation, the Buffalo Democrat said: "This is sheer and utter incompetence compounded by blatant corruption. The acting DHS Secretary needs to resign or be removed from office immediately."
Schumer, meanwhile, wrote to the inspector general at the Department of Homeland Security to call for an investigation.
"Lying to a federal court is a very serious matter and there must be accountability for the persons involved," wrote Schumer, a New York Democrat.
The Department of Homeland Security press office did not respond to a request for comment on what Cuomo and the New York lawmakers had to say.
Strauss' letter came in a case filed by New York State Attorney General Letitia James in hopes of forcing the federal government to once again allow New Yorkers to apply for Trusted Traveler programs.
That case now appears to be moot. Wolf's decision will allow New Yorkers to start applying for, or renewing their memberships in Nexus and Global Entry as soon as the Covid-19 pandemic ebbs and international travel resumes. The U.S.-Canadian border has been closed to nonessential travel since March, and most international air travel has been suspended amid the pandemic.
Nexus application sites remain closed through at least Sept. 8, and as of Friday afternoon, the Customs and Border Protection website continued to say that New Yorkers were not allowed to apply for Trusted Traveler programs.
Buffalo-area business and political leaders portrayed Wolf's decision as a big victory for the local economy, but it's also a victory for Cuomo and James, the state attorney general who filed the lawsuit. Cuomo and James had previously said that other states have laws like the Green Light Law, and that the Trump administration was unfairly singling out New York by barring its residents from Trusted Traveler programs.
"Our lawsuit against DHS was always about stopping the president's irrational, arbitrary and retaliatory rule, which sought to punish New York for enacting its own state laws," James said. "We will continue to defend New York's sovereign rights and will fight to protect our state's residents anytime the president tries to bully them, because safety and fairness are not mutually exclusive under the law."