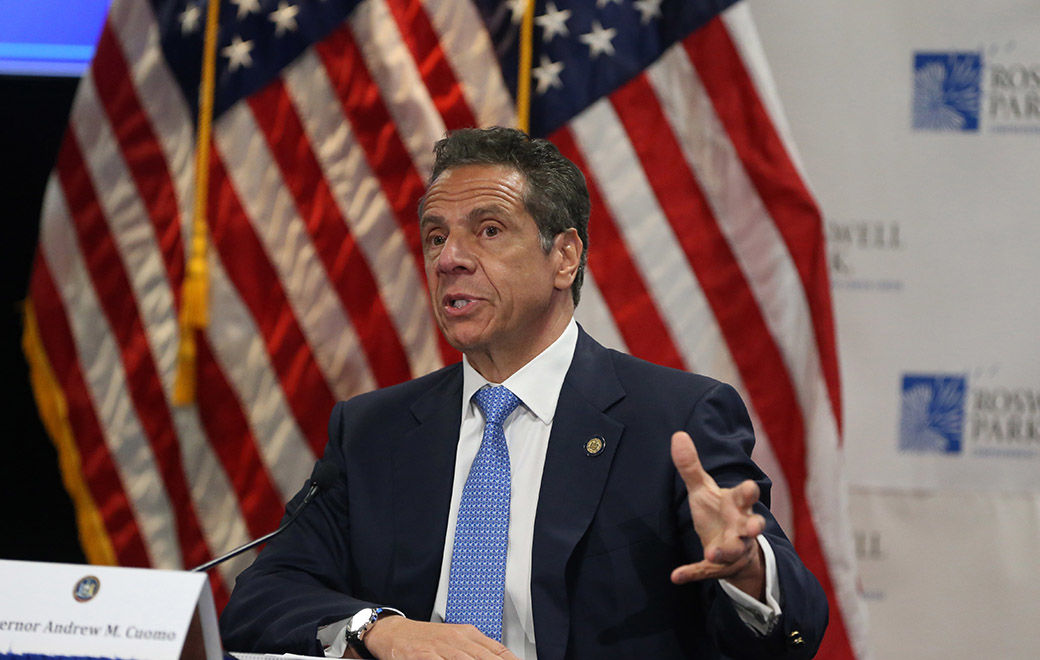 The continuing national coronavirus crisis may contribute to putting the 2020-21 school year at risk, Gov. Andrew M. Cuomo said Sunday. 
"If this continues across the country," Cuomo said, "kids are going to be home for a long time."
Cuomo made his comments on "Meet The Press" as he discussed how New York's coronavirus numbers have dropped to all-time lows while the virus is surging in several other states.  
The governor said no decision has been made regarding schools, and that the state has plans to open schools and is preparing to do so.
However, he told host Chuck Todd, "This is complicated so let's get the facts and we'll make the decision when we have to. If this continues across the country, you're right, Chuck, kids are going to be home for a long time."
Cuomo stressed caution about the reopening of schools, and said the state is continuing to look at an inflammatory syndrome similar to Kawasaki Disease which "affects children who were previously infected with Covid."  
"I'll be honest with you. It's two months away," Cuomo said of the beginning of the 2020-21 school year. "Anything can happen in two months. You look back two months and you see how many things have changed.
"I want to see what the infection rate is and what the disease is doing before we pull the trigger and make the decision."
New York's coronavirus numbers continue to decline to all-time lows. 
Saturday's coronavirus death toll was just five, the lowest since the pandemic began. New York has lost 24,835 lives due to Covid-19. Also at an all-time low was the 869 hospitalizations.
The state continued to have a positive case rate near 1%. Of Saturday's 61,906 tests, 616 (0.99%) were positive.
"How does that number go up?" Cuomo asked rhetorically on "Meet The Press." "Two ways. Lack of compliance – and I'm diligent about staying after New Yorkers and local governments that have to police it.
"Second, I'm now afraid of the spread coming from other states because we are one country and people travel, and I'm afraid the infection rate in the other states will come back to New York and raise that rate again." 
State numbers showed that the Western New York region's rate of positive coronavirus cases also continues to be near 1%. The positive case rate declined the last three days, dropping from 1.4% Thursday to 0.9% Friday to 0.8% Saturday.
The state considers the Western New York region as consisting of Erie, Niagara, Chautauqua, Cattaraugus and Allegany counties. 
State figures show that Erie County's total of coronavirus cases continues to be the most for any county outside metropolitan New York City. Erie County reported 7,128 cases on its web site Sunday.