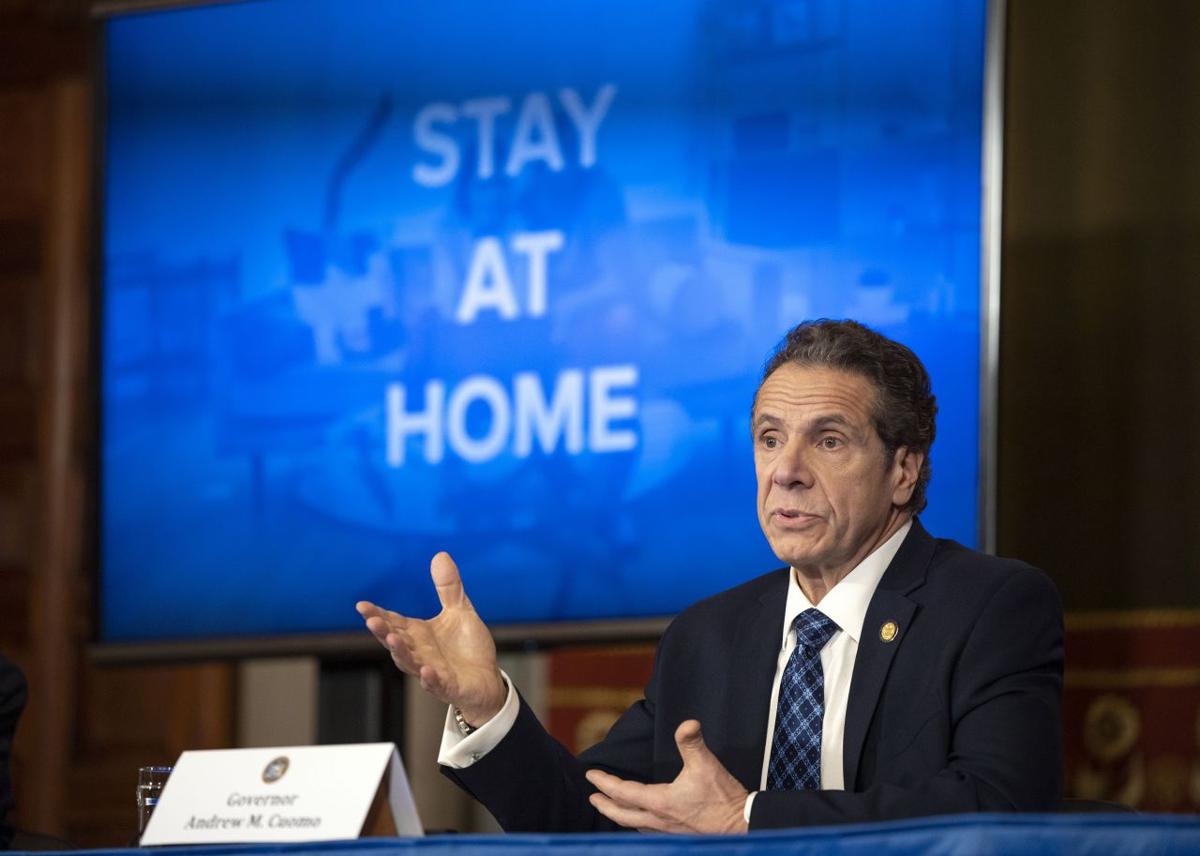 One day after railing against continued congregations at drinking establishments despite coronavirus restrictions, Gov. Andrew M. Cuomo said that four downstate establishments had their licenses suspended.
Cuomo, whose "Don't be stupid" comment Monday was directed at those gathering and drinking while risking virus transmission, said Tuesday morning that the State Liquor Authority had suspended the licenses of three bars in Queens and one on Long Island. 
"We're sorry it's come to this, but this is a dangerous situation and I've said it many, many times," Cuomo told reporters on a conference call from Albany.  
"The state is not the primary enforcer of the laws, the local governments are, and I have been asking them for weeks to step up to do their job. The state is taking action. ... We are quite serious about it."
Cuomo also announced the addition of 10 states to New York's traveler quarantine list, including Maryland, Virginia, Delaware and Indiana, which pushed the total to 31. The governor also again emphasized that there should be a federal order requiring people to wear masks.  
The governor did not make further mention, as he did Monday, of the possibility of rolling back the reopening of dining establishments.
In Erie County, Health Department investigators have been pursuing complaints about bars or restaurants not complying with state reopening guidelines. Health Commissioner Dr. Gale Burstein said last week that they were receiving more than 25 complaints a day, and a shutdown order was issued to the Cowboy on Chippewa St. earlier this month. 
Cuomo said that the state's reopening of outdoor dining in New York City is an effort to assist the ailing restaurant business.
"We didn't authorize outdoor drinking, we authorized outdoor dining," he said. "They took this outdoor dining as an opportunity to do outdoor drinking. But that's not what the regulations intended."
The establishments whose licenses were suspended were Brik Bar in Astoria, MIA in Astoria, Maspeth Pizza in Maspeth and Secrets Gentlemen's Club in Deer Park of Nassau County. The State Liquor Authority has suspended 27 licenses statewide during the pandemic.
Cuomo said that the state's enforcement ability is limited as there are only 30 state liquor authority investigators for the entire state, 12 of whom are assigned to downstate. 
In addition to the announcement that 10 new states were added to the quarantine list, Cuomo also removed Minnesota from the list. People who travel to New York from states where community spread of Covid-19 is considered "significant" are required to self-quarantine for 14 days.
The new states added to the list are:
The existing states on the list: 
Cuomo said that visitors to the state are also expected to comply with New York's mask requirement. 
"I am still repulsed, frankly, about the federal government's failure to do a mask order – you have a chance to save 40,000 lives," Cuomo said, citing that figure from projection models. "Why wouldn't you do it? Every health official says it will save lives."
Cuomo expressed his frustration with not only President Trump, but members of the legislative branch.  
"I want to remind those federal officials who often come to New York to do fundraising, etcetera: If you come to New York, I don't care if you're a U.S. Senator, you either comply with the mask order, or you will be in violation," he said. "You come to New York, the mask order applies. Because we follow science, not politics." 
Statewide coronavirus hospitalizations rose to 724, up eight from Monday's all-time low, while there were two coronavirus deaths statewide. 
Of the 66,169 tests conducted Monday in New York State, 855 were positive (1.29%).
Western New York's rate for Monday's tests was 1.6% (79 positives of 5,090 tests), the highest it has been in nearly a week (1.6% on July 14). Sunday's rate of 0.7% (13 of 1,970) was the region's lowest since July 4.