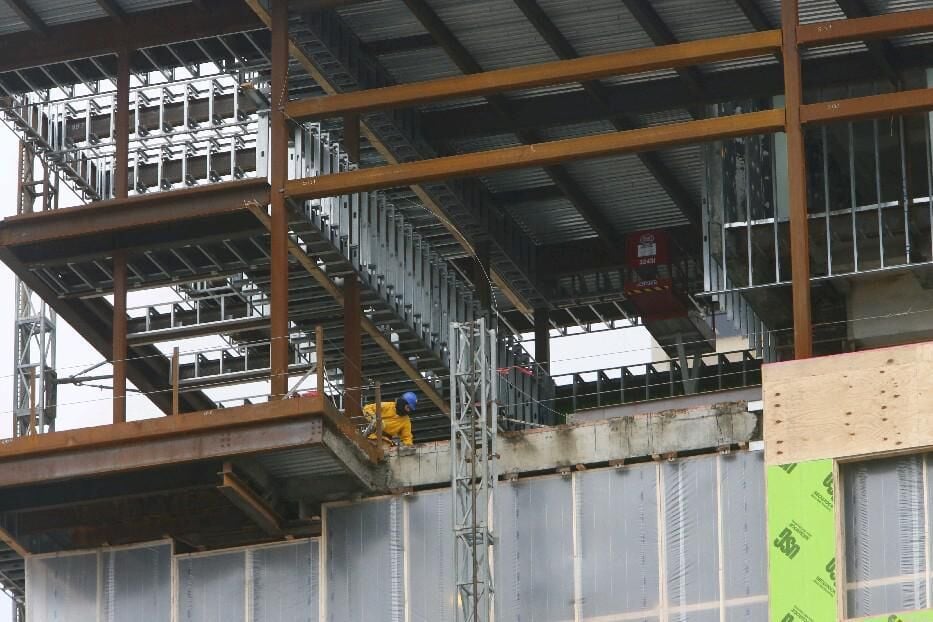 The Buffalo Common Council Tuesday put a moratorium on approvals for a program that was intended to spur mixed-used development by offering 12-year property tax breaks.
Buffalo's moratorium puts a hold on until Jan. 1, when New York State reforms to the law take effect, said Fillmore Council Member Mitchell P. Nowakowski, who introduced the resolution that the Council adopted Tuesday.
South Council Member Christopher P. Scanlon voted no, saying it is unclear if the city can place a moratorium on a state program.
The issue will be brought up at the Council's Legislation Committee next Tuesday for further discussion on whether the Common Council needs to draft a local ordinance amendment to opt out of the state law until Jan. 1 "if the moratorium is not sufficient," Nowakowski said.
The Real Property Tax Law 485-a was adopted by the state Legislature in 2002 and later that same year by the Common Council. The law's original intent was to save underutilized commercial buildings from disrepair or demolition by providing an incentive to redevelop them into a mix of commercial space and residential units, according to Nowakowski.
Buffalo has a large stock of underused or vacant commercial spaces that could benefit from the 485-a tax break, redeveloping neighborhood commercial corridors and revitalizing neighborhoods in the process. Despite the eligibility requirements of the law, the tax exemption has been granted to projects that likely do not conform to the property use guidelines as originally prescribed, Nowakowski wrote in his resolution.
Meanwhile, both the state Senate and Assembly have passed legislation to amend the tax law, including requiring that 75% of an eligible project must be a rehabilitation of an existing structure. Cities would also be responsible for an annual compliance audit to ensure the exemption is being applied according to the code, according to Nowakowski.
The Council on Tuesday also directed the the city's Department of Taxation and Assessment to complete an audit no later than Dec. 31 of existing 485-a tax exemptions in the city.
"Now more than ever we cannot afford to give tax breaks to developers during a fiscal crisis, further straining our city budget. Ultimately, 485-a tax abatements shift the tax burden onto the residents to shoulder these subsidies for developers," Nowakowski said. "This moratorium adds a layer of protection until the revisions in the New York State law come into effect."
Assemblyman Sean Ryan expressed his approval in a written statement, saying the Council's resolution "will provide much-needed oversight of projects currently in the program and will ensure that anyone receiving the exemption going forward is compliant with the new rules passed by the state Legislature that will go into effect in January of 2021. "