The agency overseeing the Northland Corridor on Buffalo's East Side is splitting up part of a sprawling former industrial site into smaller parcels in hopes of making them easier to redevelop.
The Buffalo Planning Board this week agreed to the request by Buffalo Urban Development Corp. to split the former Houdaille Industries plant at 537 E. Delavan Ave. into five separate parcels to maximize street frontage and potentially increase their appeal to potential tenants.
The vast Houdaille facility and sprawling property are part of the larger Northland campus that BUDC is converting into a light-industrial economic development hub with more than $100 million in state and city funds.
The nonprofit agency has focused most of its attention so far on the Northland Central building, at 683 Northland Ave., which now houses the Western New York Workforce Training Center, Buffalo Manufacturing Works and several other tenants.
It also converted a smaller building at 612 Northland –originally part of the Houdaille plant – into a mini-museum and community outreach operation for the Albright-Knox Art Gallery, whose main museum is temporarily closed during its $160 million renovation and expansion.
But aside from targeted demolition work, environmental cleanup, limited repairs and renovations, BUDC has not progressed very far with reusing the rest of the Houdaille facility, which is the other major piece of the campus.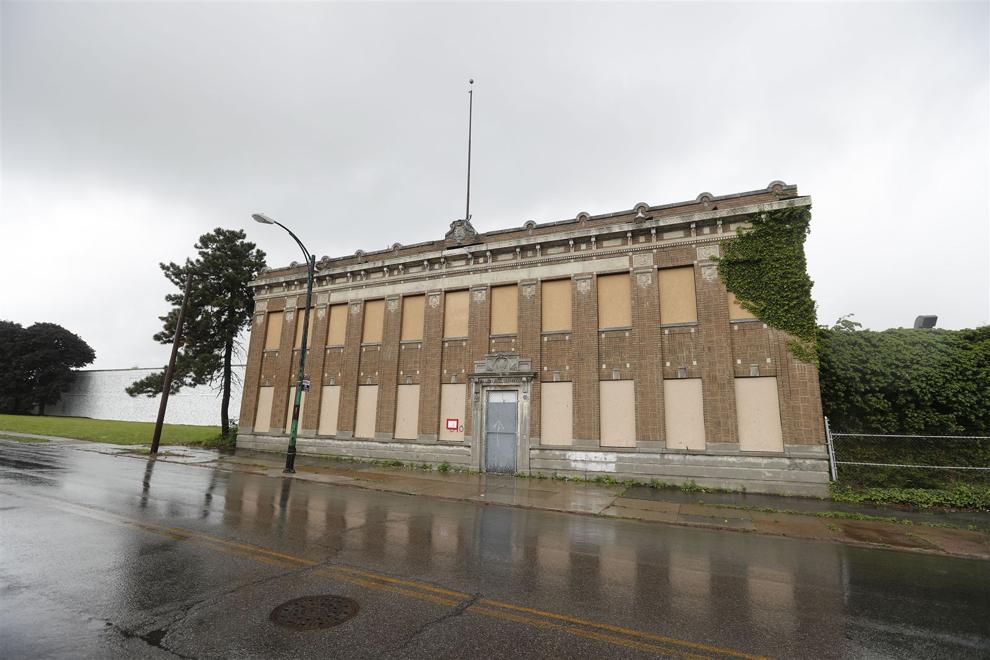 Officials hope that breaking it into five sublots will make that easier, by advancing a "multi-phased development project that will maximize the use of the site for future commercial tenancies that will further contribute to the renaissance of the emerging Northland Corridor," BUDC President Peter Cammarata wrote in a letter to the city.
He said the gradual redevelopment will give BUDC more flexibility to find grants and other financing for projects, while eventually integrating the site more easily into the larger corridor. Diagrams submitted to the Planning Board show that BUDC envisions adding four buildings with 42,850 square feet of space to the 84,550 square feet of existing space on the overall 11.1-acre property. Walkways, lawns and rain gardens – as well as a greenway – are also planned.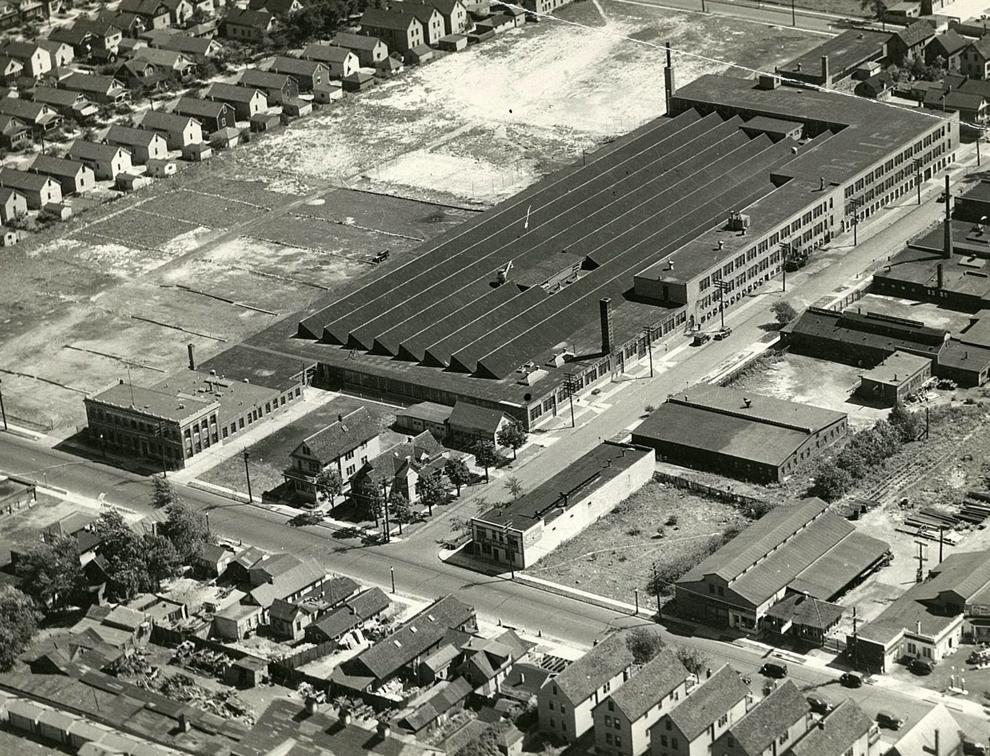 Cammarata said the agency does not intend to sell the sublots "but to add them to the inventory of marketable sites on the East Side." All five parcels will have access to either Northland, East Delavan or Winchester avenues, as well as parking.
"We want to carve up this parcel to be able to maximize its usage and to maximize usage of some of the existing buildings which we seek to retain on the site," said Evan Bussiere, an attorney at Hurwitz & Fine, BUDC's counsel. "Ultimately, we want to redevelop the site into multiple uses."
Separately, the Planning Board also approved the final breakup of a 20-acre parcel of land at 1801 Elmwood Ave., where Mod-Pac Corp. developed part of the site into new athletic fields and facilities for Nardin Academy.
The subdivision creates a 5.6-acre property that encompasses Nardin's new sports complex – which Mod-Pac will transfer to the private school – while leaving the remaining 14 acres unchanged and in Mod-Pac's possession. Mod-Pac is providing driveway access and parking easements through its property from Elmwood, Delaware and Hertel avenues to the Nardin property.
The project entailed the construction of two multipurpose athletic fields – with a locker and bathroom building – and other site improvements for Mod-Pac on 8.1 acres east of Elmwood. The site also has 22 new parking spaces and 95 existing parking spaces.
Construction is nearly complete, said attorney Mark Romanowski of Rupp Baase Pfalzgraf Cunningham & Coppola, who represents Mod-Pac.