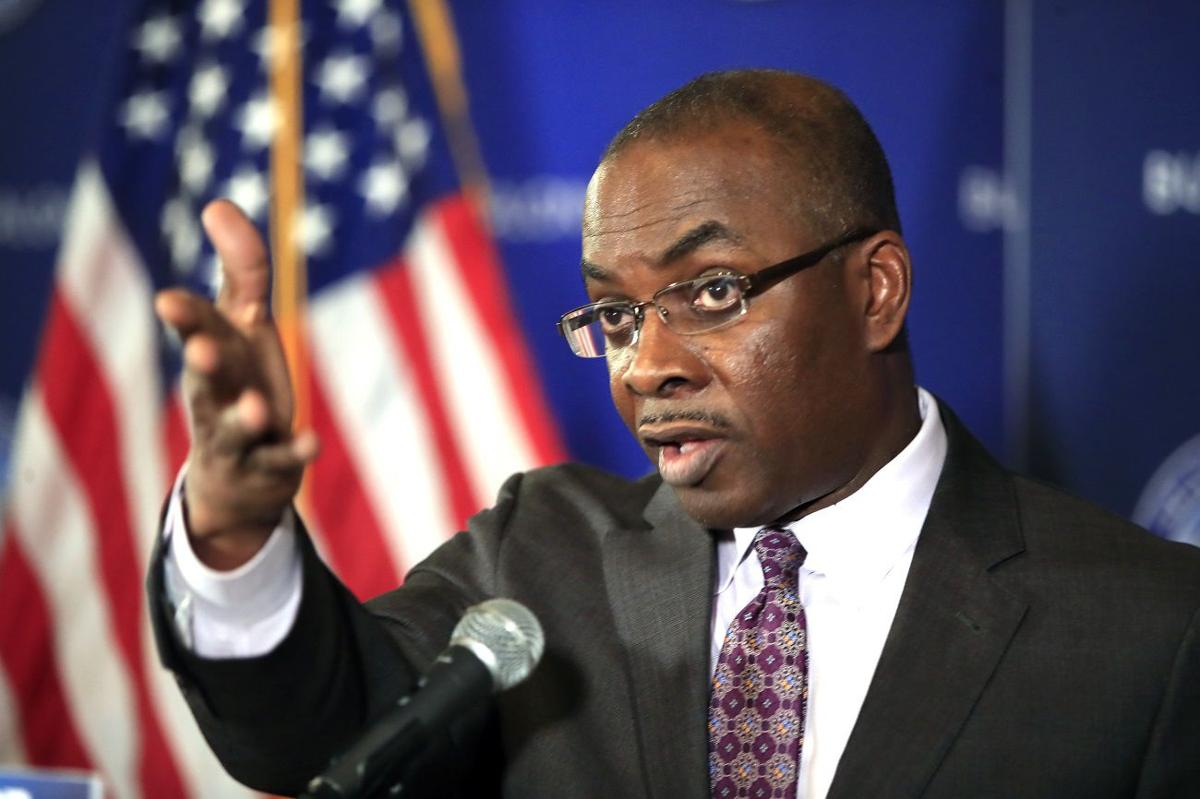 A new recognition of racism as a worldwide scourge led to the convening of a panel of trans-Atlantic experts Monday for a Zoom discussion from Buffalo and Germany featuring calls for education, changes in attitude and diversity in government hiring as outlined by Mayor Byron W. Brown.
The two-hour virtual meeting, organized by SUNY Buffalo State graduate student Daniel Scanlon, featured politicians, activists, educators and journalists from Buffalo and its long-time sister city of Dortmund. Along with the mayor, Buffalo State President Katherine Conway-Turner participated, as did local community activists Brenda Brown and Ron Dixon. Well-known German television reporters also joined.
Several panelists hailed the new awareness resulting from the May death of George Floyd, a Black man, at the hands of a white police officer in Minneapolis. Others see the problem as too ingrained in the United States 400 years after the institution of slavery, or in Germany where post-war adjustments following the Holocaust may be withering in the face of recent waves of immigration from Africa and other parts of the world.
Olaf Sundermeyer of RBB News said an "unwritten contract" guided German society against past racial attitudes, but it all changed around 2015 with the arrival of migrants fleeing other countries.
"Now this attitude of racism is not necessarily higher by percentage," he said, "but is showing up much more in our public and political discourse. The unwritten contract is broken."
Even as movements such as "Black Lives Matter" make inroads among many Americans in recent weeks, not all of those involved in community affairs remain optimistic. Crystal Rodriguez, Buffalo State's chief diversity officer, said even the election of Barack Obama as the nation's first African-American president cannot erase centuries of racism.
But Brown – Buffalo's first Black mayor – presented concrete suggestions even while acknowledging "institutional racism" that is perpetuated by some social and mainstream media. If racism partially stems from the exclusion of minorities in society, he said, then inclusion must become a priority. He noted it took almost 200 years for Buffalo to elect a Black mayor, but now more Blacks and Latinos are employed in key City Hall positions than at any time in history – ditto for the police and fire departments.
"This was done intentionally," he said, "so diversity and inclusion have to be an intentional thing."
Dixon, co-founder of Peace, Unity and Freedom Reform of Buffalo, cited police reform as an important element in overcoming unjust treatment of minorities that may stem from racial bias. He complimented the Brown administration for at least discussing ideas such as demilitarizing police, mandating cultural sensitivity training, embracing techniques to de-escalate potentially violent situations, and instituting a strong civilian review board armed with subpoena power.