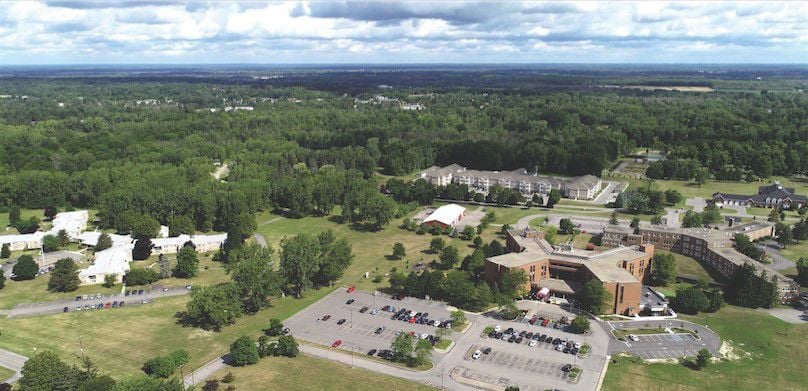 The State Health Department fined a Clarence nursing home $6,000 after a worker failed to encourage three dementia patients to wear masks and maintain social distancing during a recreational activity.
The Brothers of Mercy nursing home residents were not separated by 6 feet at a table where two of the individuals were working on a puzzle during an Aug. 18 infection control review, according to an inspector.
The residents should have been placed at separate tables and given their own puzzles, the inspector's report said, noting that two of the residents touched their lips multiple times and then touched pieces of the puzzle.
The residents were monitored for 14 days and did not show any signs of Covid-19 symptoms, according to the report.
Peter Eimer, chief executive officer of Brothers of Mercy, said it is sometimes difficult to maintain social distancing and face mask wearing policies when residents leave their rooms.
"Obviously we are doing our best, but it is really tough, especially with memory patients," Eimer said. "Overall, I think our staff has done a great job through this."