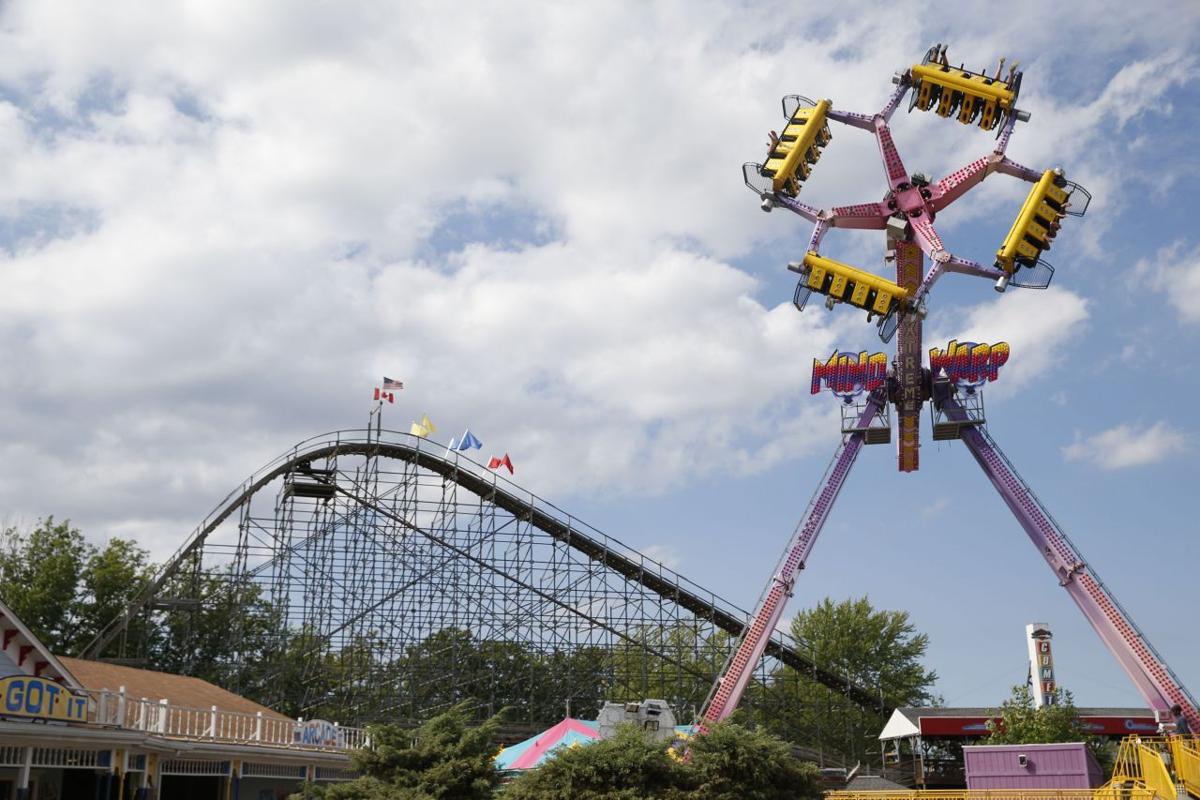 Fantasy Island's legion of longtime fans are wondering if it could be real: Could their beloved Grand Island theme park really reopen under the leadership of Black Bart, the man who starred in its iconic Wild West cowboy shootout show?
Empire Adventures says yes.
The group said it plans to announce Thursday it will reopen in time for the 2021 season and it looks like the company has gained the kind of financial backing it would need to take on such an ambitious venture: a partnership with a real estate investment trust.
Doubt was cast on the viability of the project last week when Empire's website and Facebook pages disappeared, company executives did not return requests for comment and there were no signs that it had been financed. Empire CEO Bill Baldwin later said the company experienced a "technical glitch" that brought both pages down.
In addition to Bill "Black Bart" Baldwin, the leadership team includes George Marenna Jr., president of Connecticut company Marenna Amusements. Marenna's family-owned and operated company provides carnival rides for festivals, fairs and community events.
Flying Bison Brewing Co. is in talks with Empire to operate a biergarten at the park, said Tim Herzog, the brewery's founder.
Empire has partnered with STORE Capital Real Estate Investment Trust, which currently owns the park. STORE has investments in more than 2,500 properties and last year earned $285 million with $668 million in revenue. It trades on the New York Stock Exchange.
STORE's stock rose by 23% in June, after being down by 60% earlier this year as the coronavirus pandemic hit the stock market and the broader economy. The company primarily holds retail properties and, when the coronavirus pandemic shut down non-essential stores, it cost STORE a third of its of its April rent collections.
The Arizona-based STORE – founded in 2011 – specializes in single-tenant operational real estate. Those kinds of properties usually operate under a "net lease," which means the tenant is responsible for paying property expenses such as taxes, insurance and maintenance. Because of that, tenants' base rent tends to be reduced. STORE has about 100 employees.
It has been quite a roller coaster ride for Fantasy Island since Martin DiPietro sold the theme park to California-based Apex Parks Group in 2016. Apex let the park fall into disrepair, didn't hire enough staff to keep all rides open at all times and changed longtime policies, such as offering free parking.
Apex closed Fantasy Island without warning in February, dismantled the park's rides and sold them off piece by piece. Before it closed, Apex didn't winterize the park, leaving food in coolers, leaving buildings unsecured and failing to properly shut off electricity to the rides.