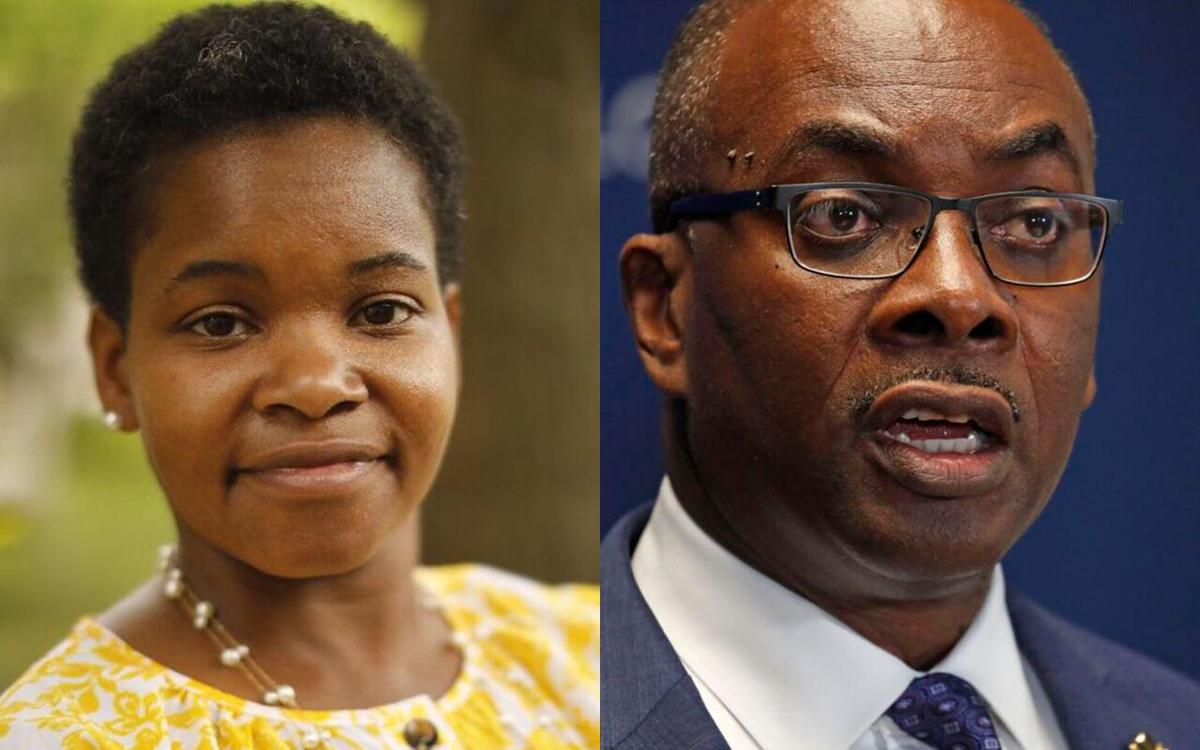 After spending the primary campaign lambasting Buffalo Mayor Byron Brown for refusing to debate, Democratic mayoral nominee India B. Walton is refusing all but one general election debate invitation.
And Brown, after refusing to debate during the primary campaign, is accepting invitations that require him to appear on stage, even with two opponents who don't have the campaign resources that he and Walton have.
Walton has agreed to a sole Sept. 9 debate at the Frank E. Merriweather Jr. Library sponsored by the Buffalo Association of Black Journalists and WUFO Radio.
Walton spokesman Jesse A. Myerson said Walton felt no need to accept a debate proposed by The Buffalo News, WGRZ-TV and Buffalo/Toronto Public Media to be broadcast live via radio and television Oct. 12. WIVB-TV (Channel 4) reported last month that Walton declined its invitation to participate in a televised debate against Brown. 
"We believe it is more appropriate to prepare to take office than to engage in a lengthy series of debates with a candidate who wouldn't debate India until she beat him," Myerson said. 
Brown had accepted the Oct. 12 invitation. The incumbent, who lost to Walton in the primary, is mounting a write-in effort for re-election and has gone to court in a bid for his name to appear on an independent ballot line in the Nov. 2 mayoral election. 
The mayoral campaign picked up momentum Tuesday, with incumbent Byron Brown touting support from veterans and developer Doug Jemal, while India Walton picked up Latino support with her promises for more affordable housing and less gentrification.
"It's disappointing that Ms. Walton, who claimed to want to debate anywhere, anytime, has now gone back on that commitment," Brown said Thursday.
Brown said he committed to three other debates – "all the others we were asked to do by reputable news organizations."
Debates loomed as an issue in the primary campaign after Brown refused any efforts to pair him with Walton to discuss the issues. The mayor barely acknowledged Walton during the primary campaign and rejected her proposals to debate.
"When I received a late demand from one of the candidates running for mayor, it really reinforced for me that person's lack of understanding of the role of mayor," Brown told The News in early June.
"We're the party of making sure everyone has a boat, so a rising tide lifts them, instead of drowning them. We're the party of 'everybody in, nobody out,' " Walton said after receiving the endorsement.
Walton's debate challenge was issued "very, very late – super late," Brown said then, adding that it ignored his responsibility to run Buffalo and guide it through Covid-19 recovery.
"Anything less than that focus would be a dereliction of duty," he added in June. "The people of Buffalo know me and know where I stand on the issues. The people who are running need to run their own campaigns."
But Brown's attitude changed when he lost the Democratic mayoral primary to Walton in a major political upset. He said on June 24 he would debate "anytime, anywhere."
Before the primary, Walton labeled Brown's debate refusal "very unfortunate," adding that it "undermines democracy."
"We look to the GOP as guilty of voter suppression, but this is just an injustice," she said then. "I'm not a career politician and have ideas that vary from what he stands for."
Both candidates for mayor on Monday held news conferences about where they stand on issues of public safety.
The Walton campaign says agreeing to one debate marks more than Brown's commitment before the primary, adding that the mayor's inability to qualify for any party line in the November general election precludes the need for multiple events.
"It is more appropriate for her to focus on preparing to govern," Meyerson said.
Myerson said Walton would consider a town hall event in which she directly "fields questions about her plans from journalists and everyday Buffalonians."
The Sept. 9 debate will include Walton, Brown, attorney Benjamin Carlisle and Jaz Miles, who unsuccessfully challenged Assemblywoman Crystal Peoples-Stokes in 2020.
The debate will be held from 7 to 8:30 p.m. in the Eva M. Doyle Auditorium of the Merriweather Library, 1324 Jefferson Ave. It will be broadcast live by WUFO on 96.5 FM and 1080 AM and will be streamed on the station's website and on the BABJ Facebook page.
Admission is free, but due to Covid-19 restrictions, auditorium capacity will be restricted and masks will be required. A limited number of tickets will be available via Eventbrite https://bit.ly/buffalomayoraldebate.