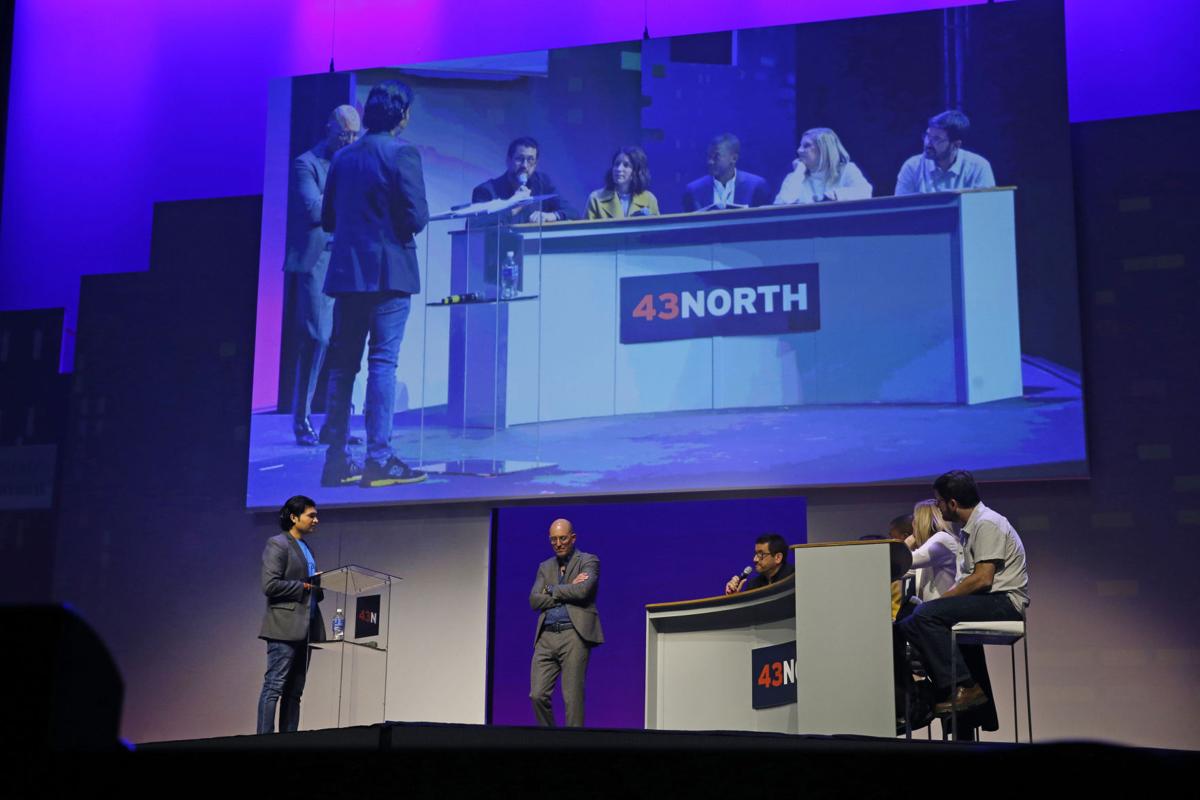 43North won't hold its startup competition this year.
The organization's board voted to not hold the annual event, which awards millions in prize money to startups who compete from around the country.
"While we'd prefer to be launching a new competition, we recognize the categoric public health and economic hardship that this pandemic has brought down on our state and feel it's our duty to make this temporary shift," said Eric Reich, 43North board chairman.
"Our commitment to building an entrepreneurial ecosystem in Buffalo remains steadfast and we look forward to the competition's return when the time is right next year," Reich said.
The 43North competition is funded by New York State. Board members were concerned about staging the competition at a time when the state faces a revenue loss of up to $13 billion due to the Covid-19 pandemic.
"Empire State Development has just been informed of the action taken by the 43North board to cancel this year's competition," said Pamm Lent, a spokeswoman. "Unfortunately, the federal government continues to delay providing the funding that state and local governments need to offset deep revenue losses and lead the nation's economic recovery. We hope that the 43North board will join us in calling on the federal government to act."
This year would have been the seventh annual edition of the 43North competition, which has turned into a high-profile, well-funded event for spotlighting startups in Buffalo. The organization aims to keep the prize-winning companies here beyond their one-year obligation, to continue investing in their operations and hiring people.
While the business plan competition won't be held this year, 43North continues to work with its portfolio of companies, including the prize winners from last October's event. The newest class is based at 43North's offices inside Seneca One tower, where the organization relocated earlier this year.
"Our portfolio companies have shown resilience and gained traction despite an incredibly difficult and uncertain time," said Colleen E. Heidinger, 43North's president. "We remain focused and dedicated to furthering the progress of those 51 companies within our portfolio, and continuing our mission of creating jobs and attracting startups to Buffalo."
The glitzy finals night, with a "Shark Tank"-style format, typically takes place before a packed house at Shea's in October. But 43North's timeline for this year's competition had been delayed amid the uncertainty and disruption caused by the pandemic. The organization had not yet started accepting applications from entrants.
43North had developed plans to move this year's competition to late November or early December, and to hold it on television, rather than before a Shea's audience, due to health concerns about big crowds.
But the state's dire financial picture still loomed in the background. 43North's format awards $1 million to the business plan competition's grand prize winner, $500,000 to each of seven runners-up, and $500,000 in follow-on funding the following year, for a total prize package of $5 million.
Along with bringing rising new companies to Buffalo, 43North has increased Buffalo's exposure to venture capitalists and others from the startup world, some of whom serve as judges. One past champion, ACV Auctions, has surpassed $1 billion in valuation.